Must Have Types of Wedding Photos
A while back, I wrote a post called Five Things Absolutely I Hate, which was basically what I think Wedding Photographs should NOT be about. Today, I would like to focus on (no pun intended) what I think Wedding Photography should be about and the must have types of wedding photos I try to create at all the weddings I photograph. There is a plethora of lists floating around on all the Wedding Blogs detailing shots your Wedding Photographer "should" capture. While I think detail shots like the groom's boutonniere or the bride's shoes are great, and a list of formal posed shots can be helpful, I think Wedding Photos can and should be much more meaningful. I feel like the most important part of my job is to make sure people remember the emotions they were feeling on their wedding day. So here are my top four types of images that I think are important on a wedding day.
1. Romantic Anticipation: I think there is a moment right before a kiss that is more exciting in a photograph (and in real life) than the actual kiss because of the tension and anticipation. Nine times out of ten, couples choose this type of image for their wedding together:)
2. Real Family Connections: While posed Family Portraits can be an important part of the day, I believe that real, unscripted moments are what it is all about. Sometimes people have a hard time speaking about their emotions, but a hug or a gesture caught by the camera can convey the depth of their feelings.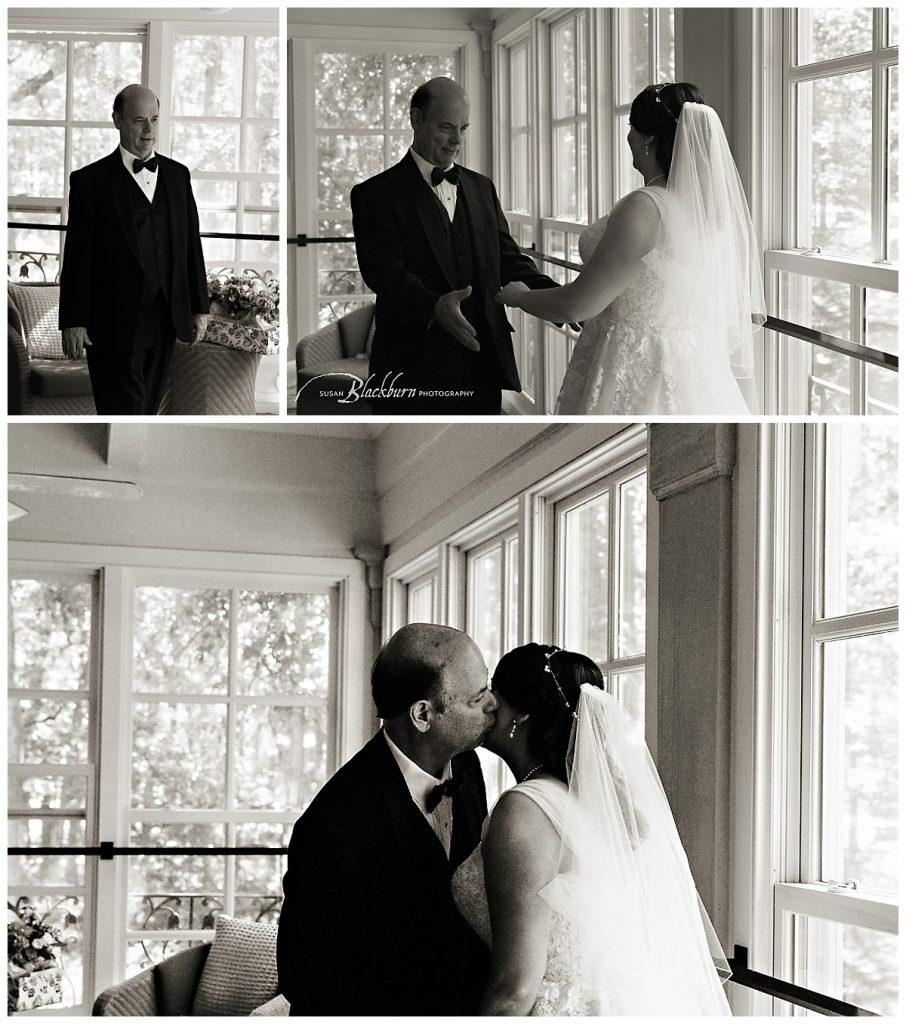 3. The "Aha Moment": Oprah used to talk about the "Aha Moment." For me at weddings, that is when the couple realizes they are actually married. Sometimes they laugh, sometimes they cry.
4. The very first time you see each other: I don't care if my clients have a "First Look" before the ceremony or if they wait to see each other at the altar. I do think this is a moment that needs to be captured–there are just so many emotions.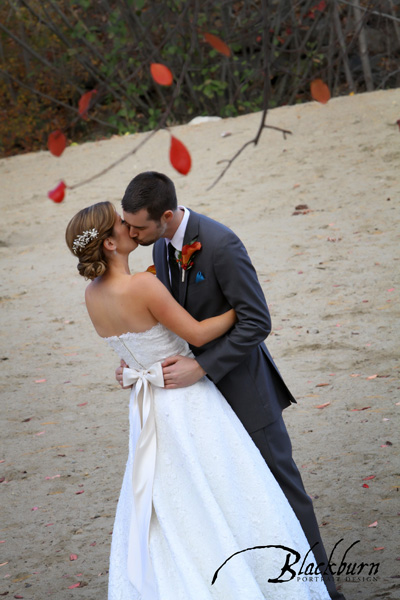 So there you have it–this is what I am concentrating on when I photograph a wedding. Of course there is a little more to it than this, but these types of images are really the most important for me because they help people remember exactly how they felt at that particular point in time.
Are you looking for a photographer for your upcoming event?  We would love to chat!  Please give us a call at (518) 584-4237 or use our Contact Form. 
Photographer Susan Blackburn of Susan Blackburn Photography specializes in photographing Weddings and Elopements.  With a photography studio location in Saratoga Springs, NY, Susan serves the Saratoga Springs, Lake George and the Adirondack Regions. She is also available for travel assignments.  Susan has been a professional photographer for 20 years. Her goal has always been simple—take pictures that her clients love.