Rainy Day Inn at Erlowest Wedding Photos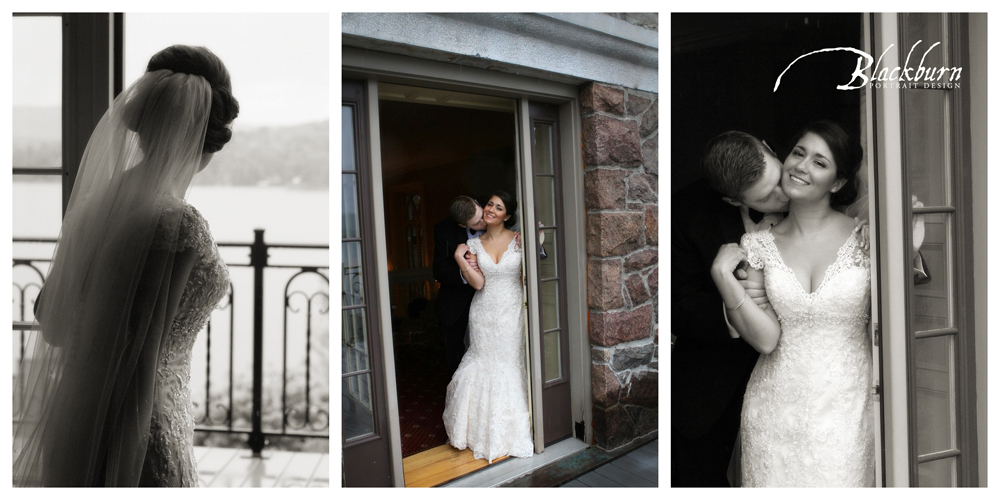 As promised, here is a blog about Jackie and Nate's wedding on Lake George at the Inn at Erlowest on Memorial Day weekend.  I had photographed Jackie's sister Stephanie's wedding a few years ago, so I was really excited to work with their family again–they are a lot of fun and know how to have a good time.  I loved how close knit everyone was at this wedding.  The weather was cold and rainy, but everyone had a great time and we got some stunning pictures.
Both Jackie and Nate are Glens Falls natives and met in Middle School.  They began dating in high school and continued to date through College and Law School.
How did Nate propose to you?
 Nate proposed to me at our home just last year.  It was only the two of us and our dog, Wilkie.  Right after he proposed he took me out to what I thought was a dinner for my birthday.  It turned out to be a surprise big party for me.  The best part was then surprising all of our family and friends at the party with our engagement.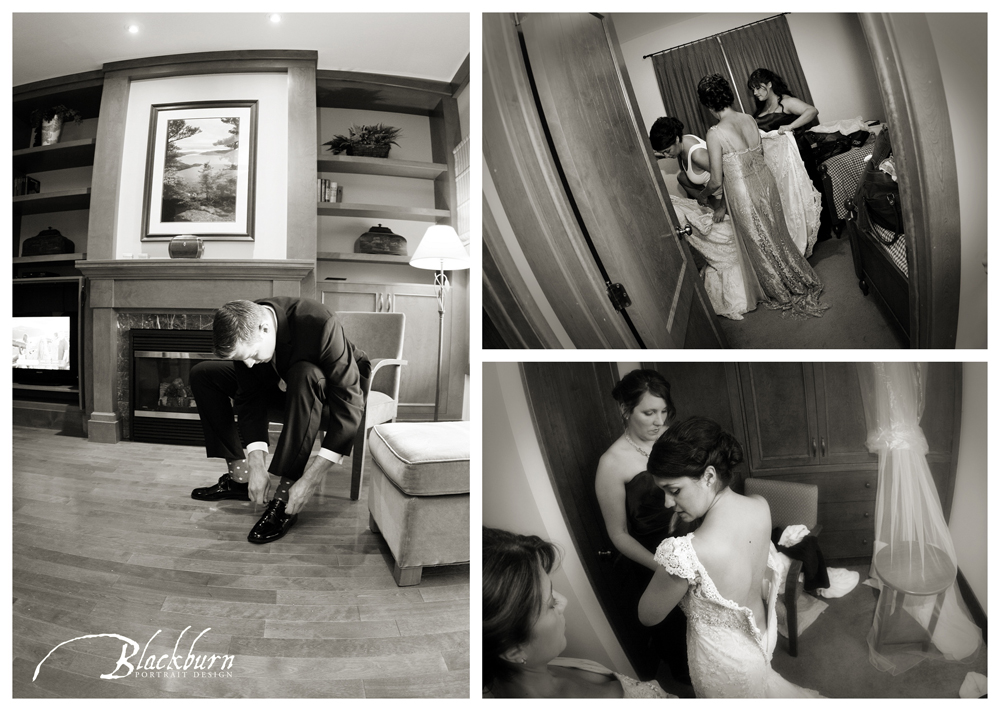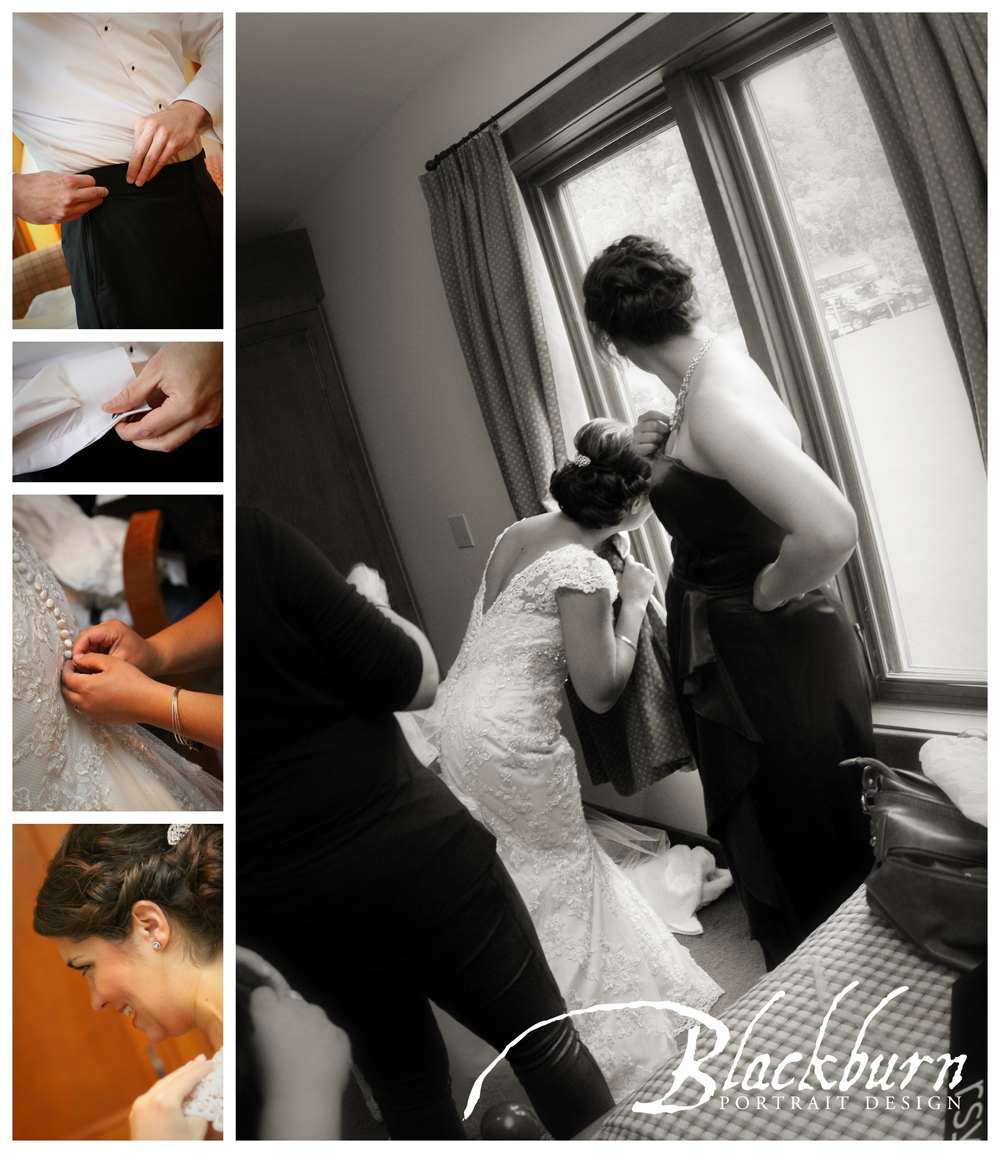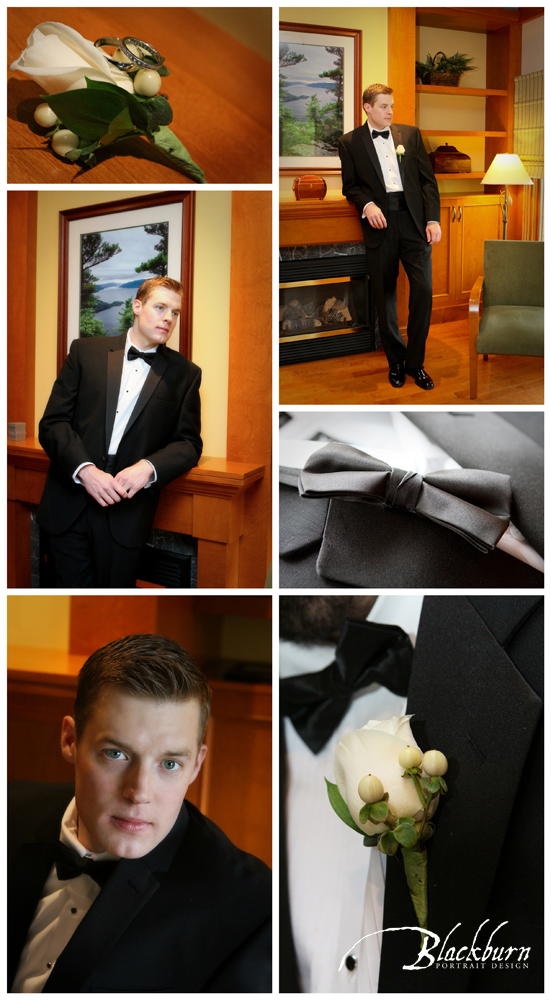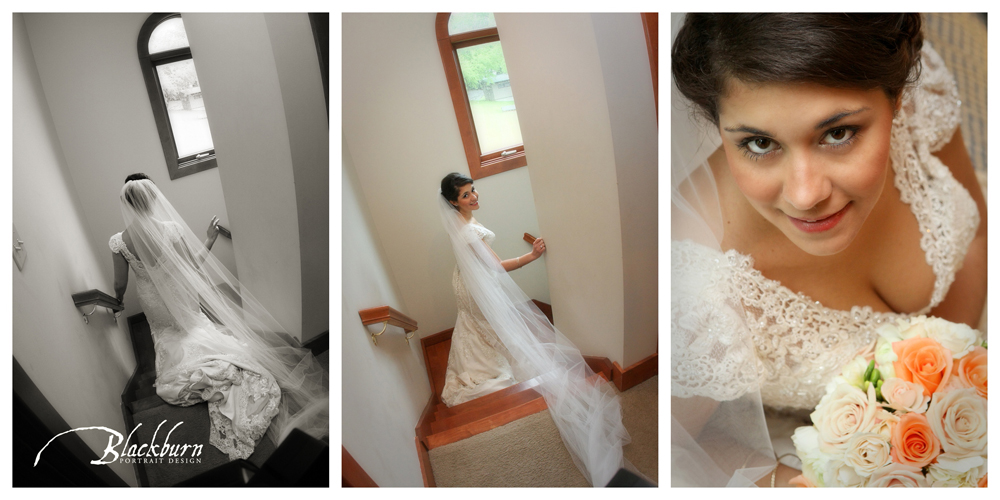 What was your vision for your wedding day?
We wanted our Wedding to be a love-filled, romantic celebration that was warm and inviting for everyone.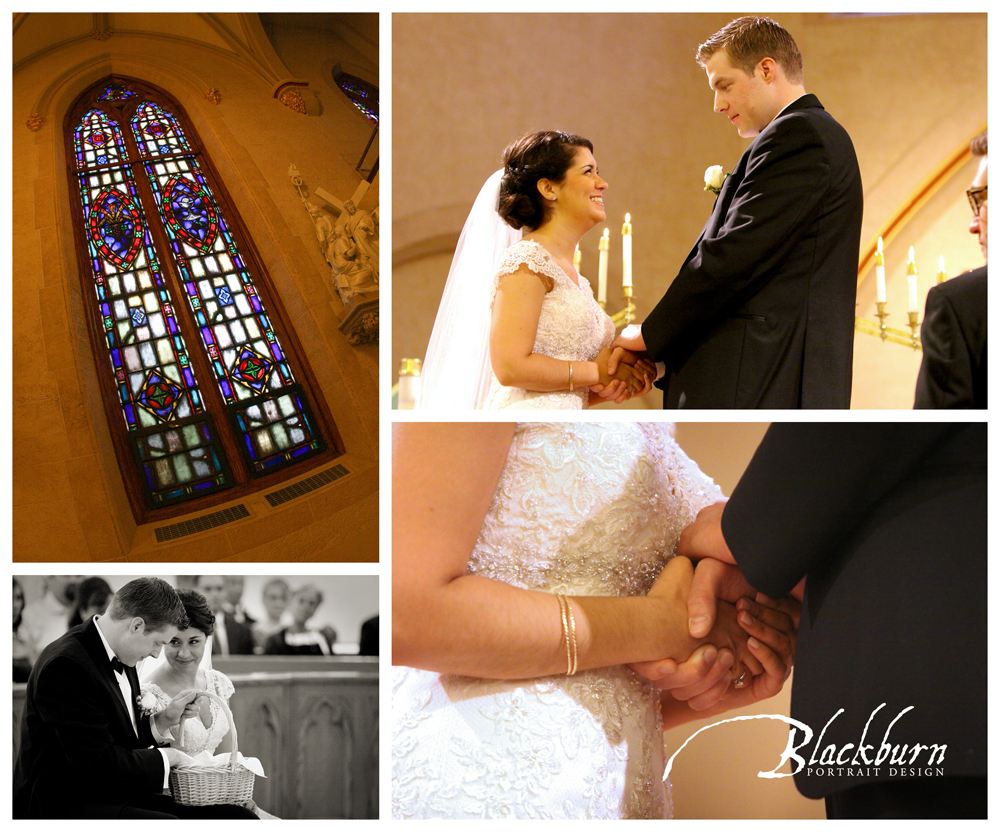 What is your favorite memory of the day?
We would both say it was during the ceremony at the altar.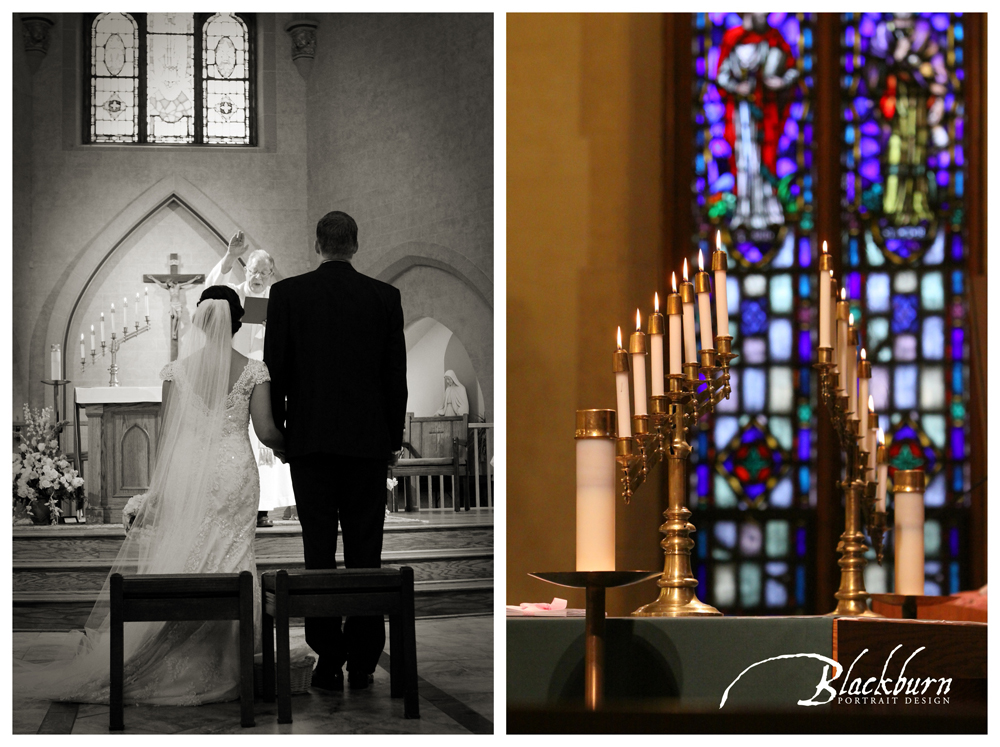 What made you choose the venues you used? 
 We chose St. Mary's because it is my family's Church.  It didn't hurt that it is beautiful as well.  We chose Erlowest for our reception because we love Lake George and spend nearly every weekend of the summer out on the Lake.  Erlowest is gorgeous and you cannot beat the terrace overlooking Lake George.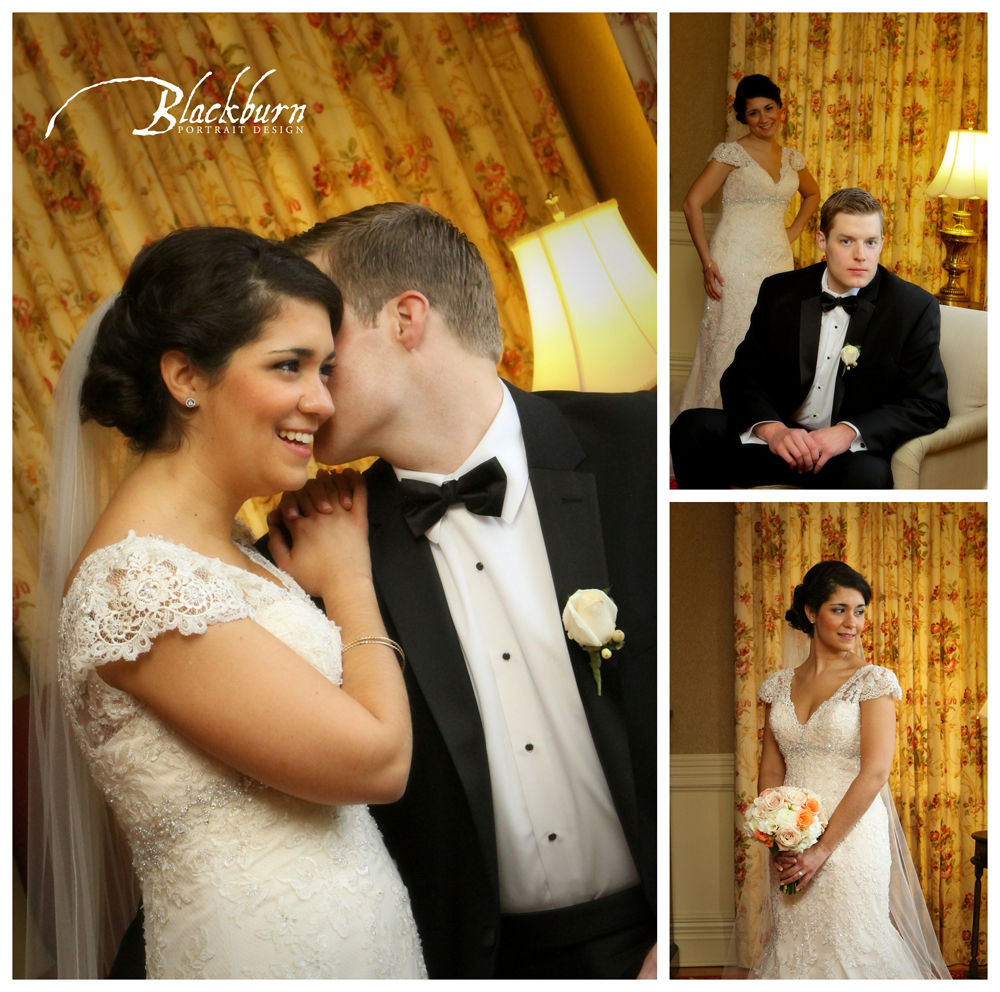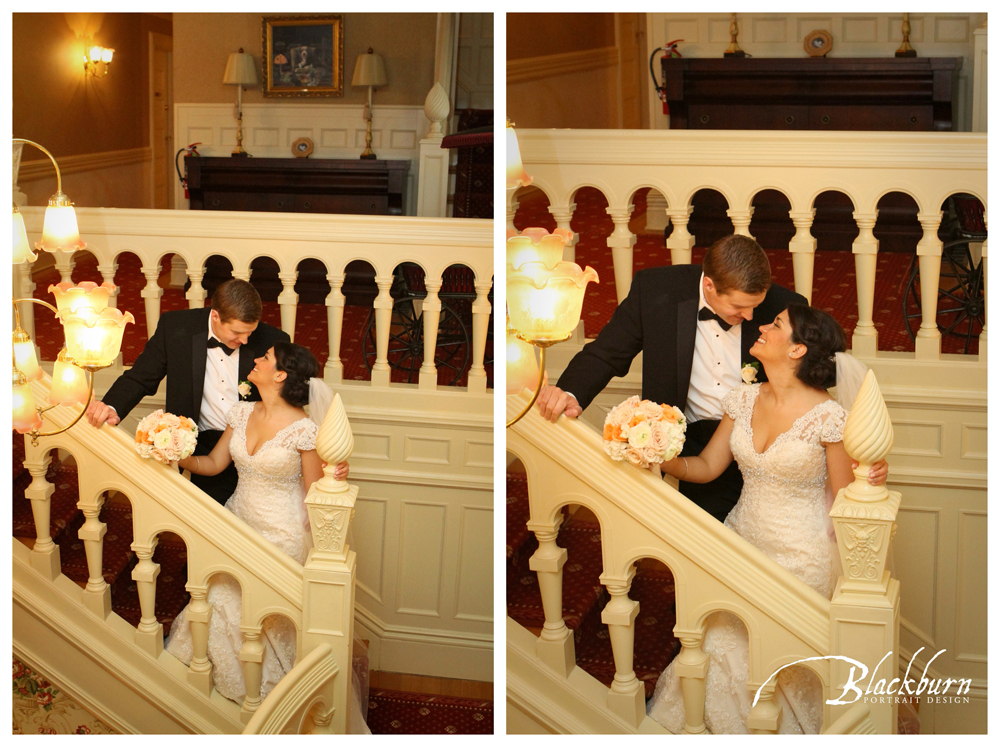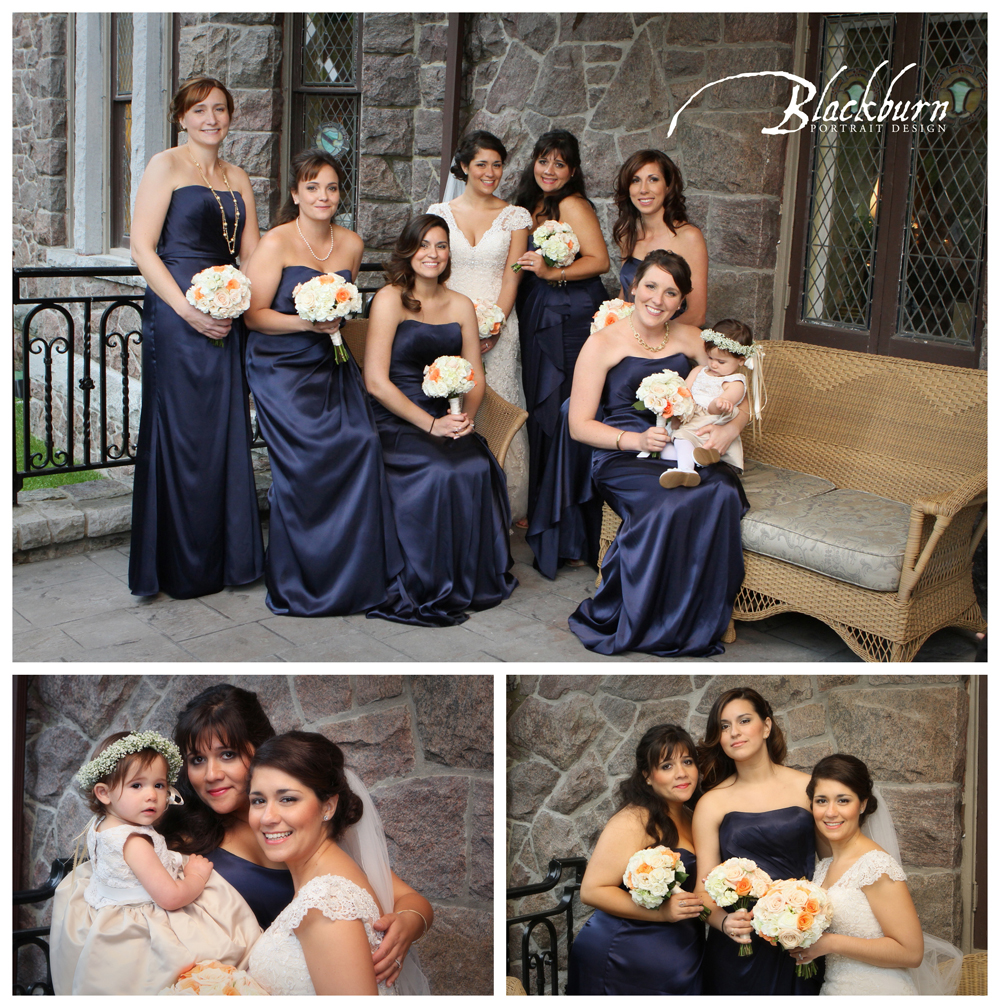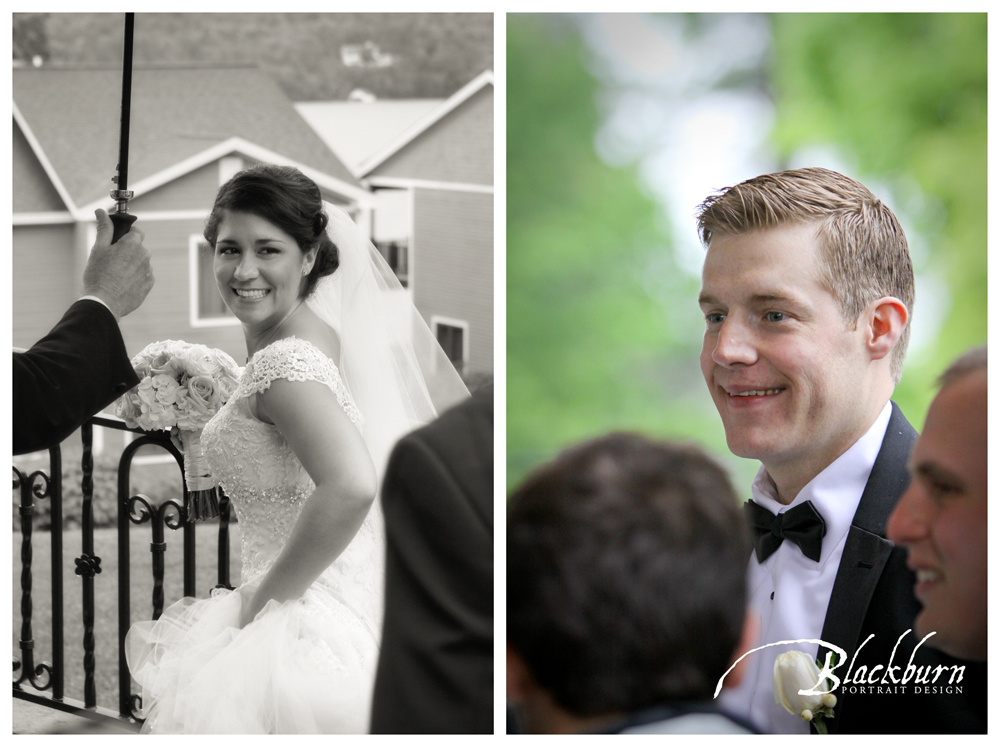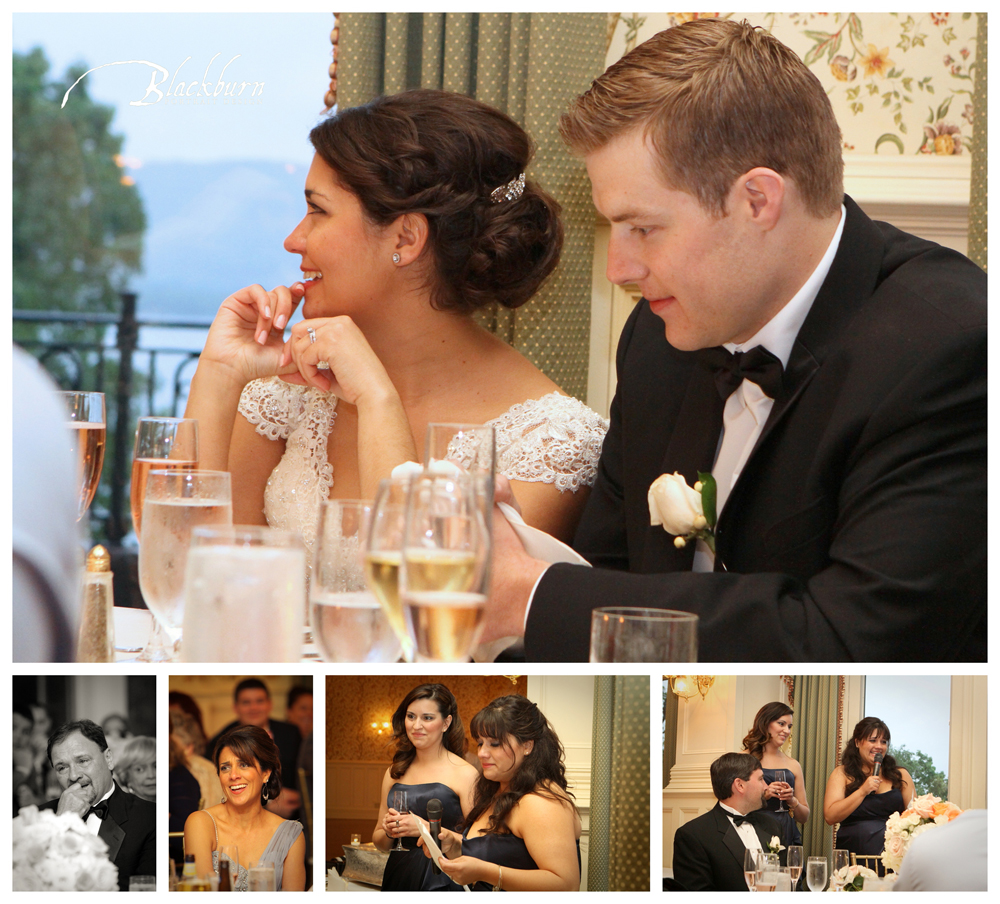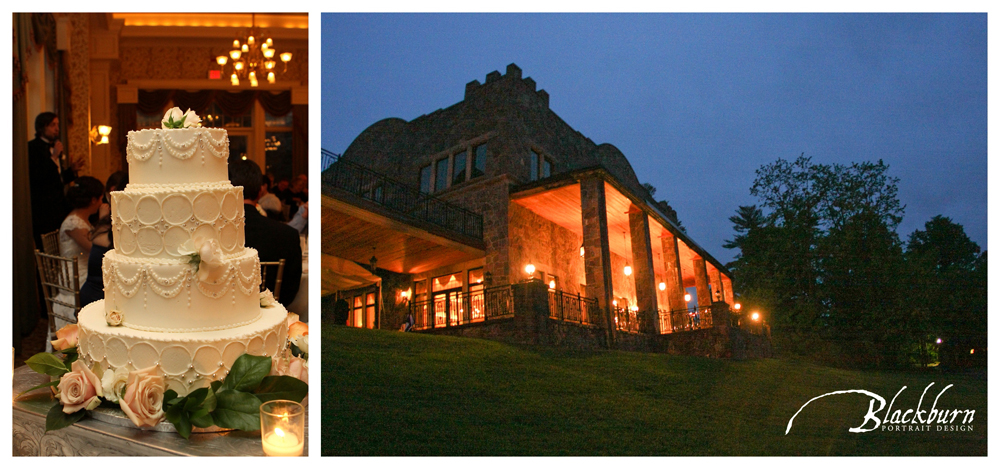 Did you enjoy your reception?  What was the best part?
5. We had an amazing time at the reception.  It was incredible to have all of our family and friends in one place for such a joyful occasion.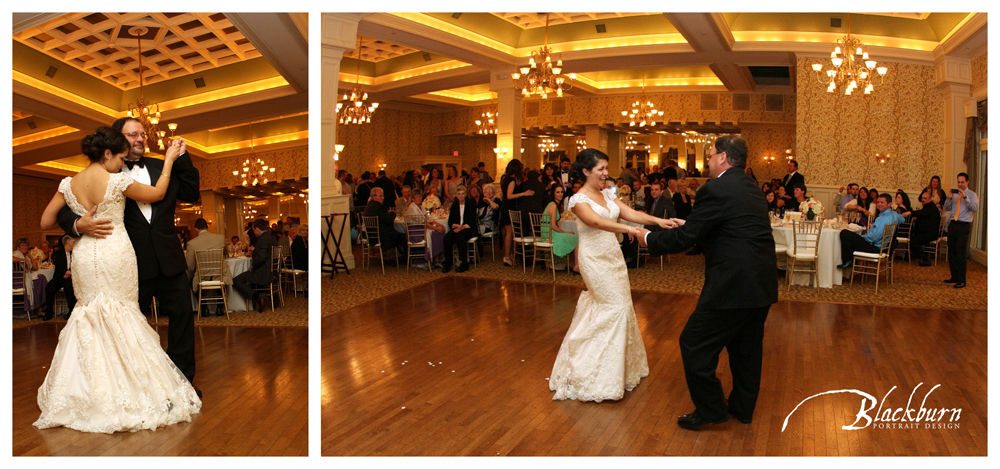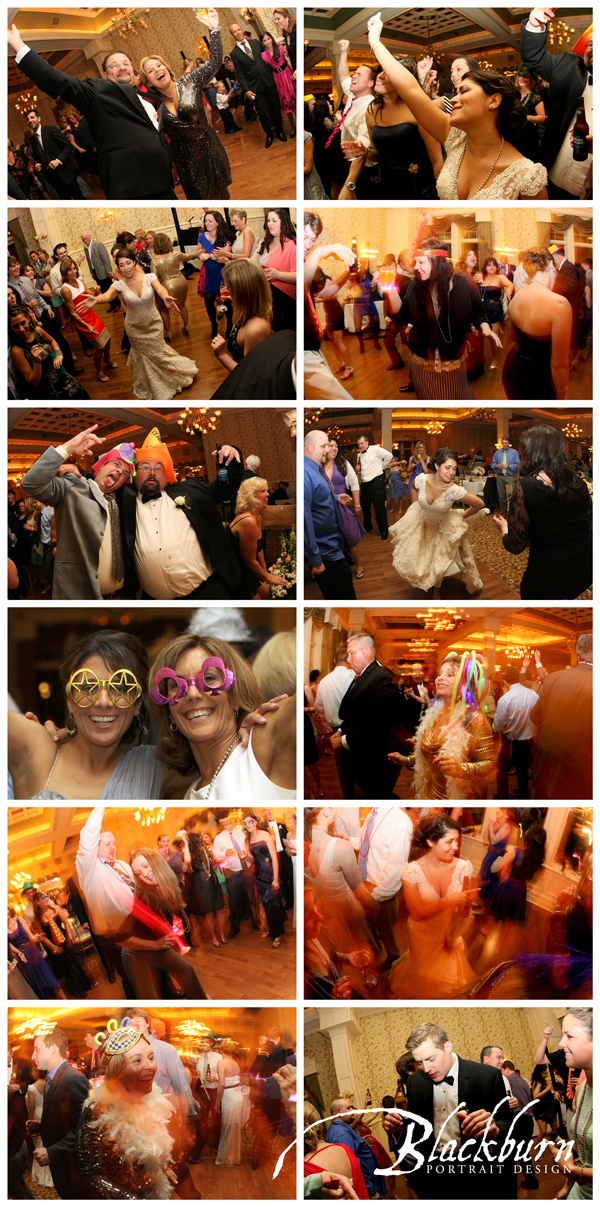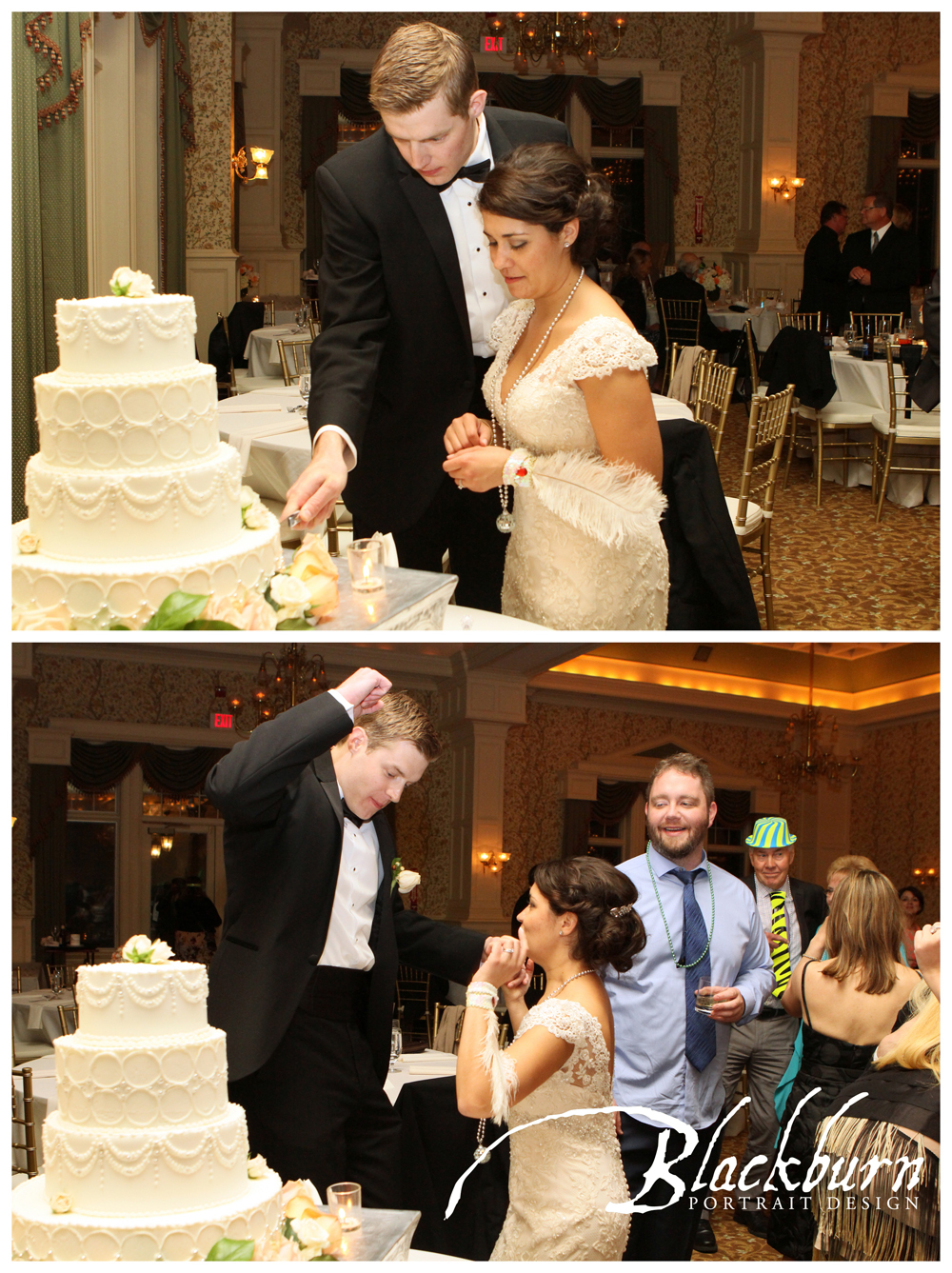 What is next for you as a couple?
Right now we are enjoying being married and looking forward to a long life together.

Congratulations to Jackie and Nate!  It was a great wedding and I was so happy to be a part of it!
Vendors for Jackie and Nate's wedding:
Caterer and Venue:  The Inn at Erlowest
Dresses:  Lily of Saratoga
Men's Formal Wear:  Joseph A. Banks
Entertainment:  Jeffrey Scott Entertainment
Florist:  Central Market
Hair and Make-up:  Ann-Marie Flores
Interested in becoming a client?  Fill out a contact form or call 518.584.4237 to schedule a consultation.
Susan Blackburn of Blackburn Portrait Design is a Wedding and Portrait Photographer offering Photography services in Saratoga Springs, Lake George, the Adirondack Region and destinations worldwide.