Finding a Wedding Photographer–Five simple tips:
Typically, the time for most couples to get engaged is the period between Thanksgiving and Valentine's Day–so congratulations to all you newly engaged couples!
After deciding on a date, many times one of the first items on the To Do List is Finding a Wedding Photographer.  The choice can be daunting because there are thousands of photographers in the area.  So what do you consider when narrowing down your search?  Before even looking on the internet, ask yourself, "How do I want to remember my wedding day?"  Particularly if you want more than just the copy cat, cookie cutter photos you have already seen all over Pinterest.  If you are looking for a wedding album that is creative and feels more like a magazine instead of your parents' wedding album, look for these things in your photographer:
 Find a photographer who is passionate about their art and does more than just weddings.  They should LOVE photography, not just be looking at it as a way to earn some extra cash on the weekends.  Do you want someone who lives and breathes photography, or someone who is just phoning it in?
Ask to see one or two (or three) weddings that have been photographed well.  Make sure you browse a couple of weddings from start to finish.  Pay attention to whether the entire wedding has been well covered.  Wedding Photographers wear many hats on a wedding day from fashion/editorial, detail shots, photojournalism and everything in between.  A great question to think about when viewing portfolios is, "Have they captured moments that are important to me?"
Personality is always a big consideration.  Once you have narrowed down your search, take the time to meet with several photographers in person.  It is tempting to skip this, but it is crucial to the final result.  You may love the work a certain photographer has in their online portfolio but have absolutely no rapport in person.  And guess what?  That will show in the final product.  Connection to the camera and your photographer is critical.  In fact, having a compatible personality with all of your vendors is really important.  You should feel as if they "get" you.
Professionalism–it is often overlooked.  This is tricky and often overlooked.  But it is so important.  A professional has their bases covered, whether it is equipment, contracts, attire, etc.  Sometimes people get hung up on budget–I get that weddings are expensive.  But skimping in the photography area can mean you end up with a bad experience and bad images.  There are lots of people out there calling themselves wedding photographers–does not make them professionals.  To put it in perspective, all my friends own a pair of scissors.  I would not let any of them cut my hair.  Same goes for wedding photography.  Everyone has a camera, not everyone can photograph a wedding professionally and well.  Just saying.
Last, but certainly not least–Post Production.  This is what separates the women from the girls–LOL.  Post Production is the final product you receive.  Be sure to ask what you will be getting as a final product.  Some photographers "shoot and burn" meaning they show up, photograph the wedding and give you everything they shot on a drive–with no color correction, retouching, etc.  Don't know about you, but a thousand images on a drive that can't be printed because of color/exposure issues–that kind of gives me the heebie jeebies.
These five things should give you a good start on selecting a photographer to cover your wedding day.  Remember that good wedding photographers book up quickly–sometimes up to a year in advance!  So get started and have fun!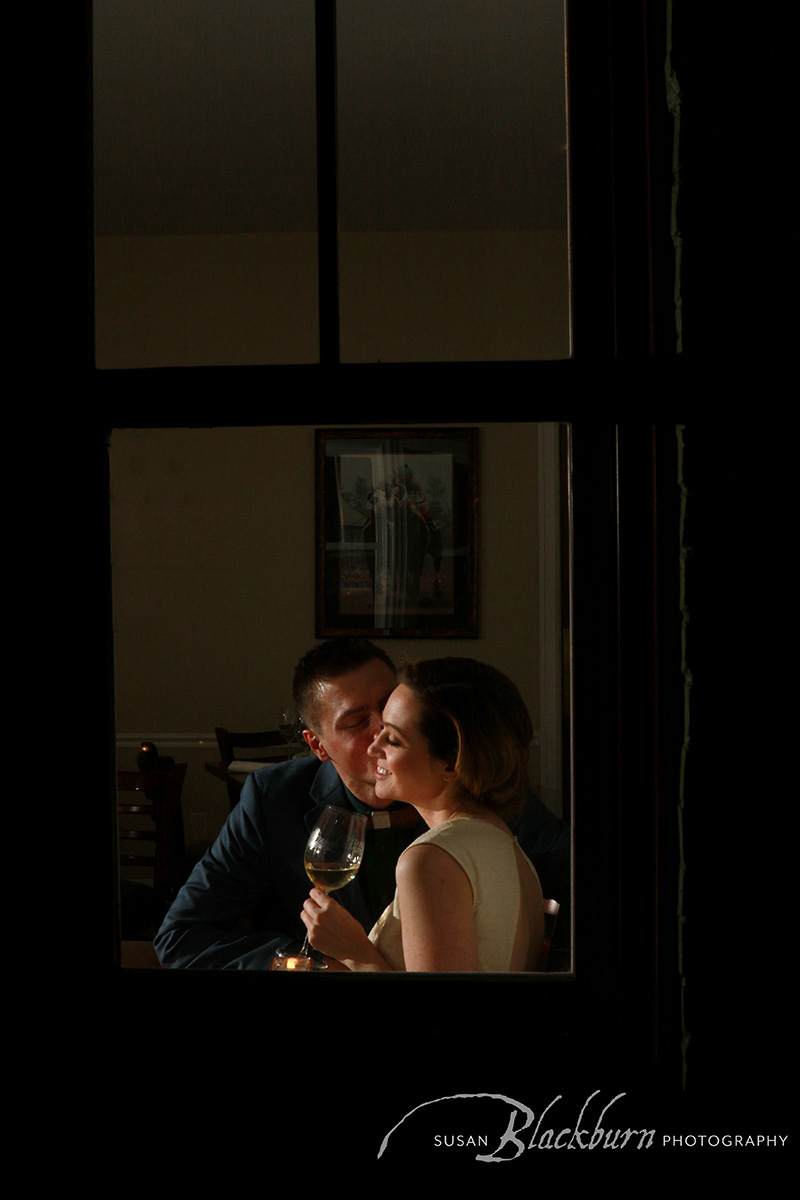 Would you like to see more?  Check out some of our Weddings.
You might also find our FAQs for hiring a Wedding Photographer helpful.
Ready to schedule an appointment?  Call 518.584.4237 or fill in the Contact Form.