Choosing the perfect wedding dress–the struggle is real.  Let's face it, most women have seen at least one episode of Say Yes to the Dress.  If they have not actually seen it, they at least know what the show is about.  The show follows brides at Kleinfeld's in choosing the "perfect" wedding dress for their wedding.  We watch the show here at home, and I confess–it would be fun to go dress shopping.  Now, I know that all y'all love the Pinterest.  But slow down.  Before you go and get all dress happy, you need to consider a few things.   Here are some tips I can offer from my years working as a Wedding Photographer in Upstate NY.
Location is Everything–Before you go shopping for a dress or even start a Board on Pinterest for wedding dresses, decide where you want to get married and what time of year you are going to have your wedding.  Making these decisions first will narrow your search for the perfect dress considerably.  For example, if you get married on the beach, you probably will not need a huge, puffy ballgown.  You may not even need shoes.  And some fabrics, like velvet, are only appropriate at certain times of the year.
Timing is Everything–Did you know it can take six to nine months for a custom wedding gown to come in?  And if you want to modify it by adding length to the train, or custom beading, that it can take even longer?  That is not to say you cannot find something very beautiful off the rack, but finding something you love in your exact size will take a little more work.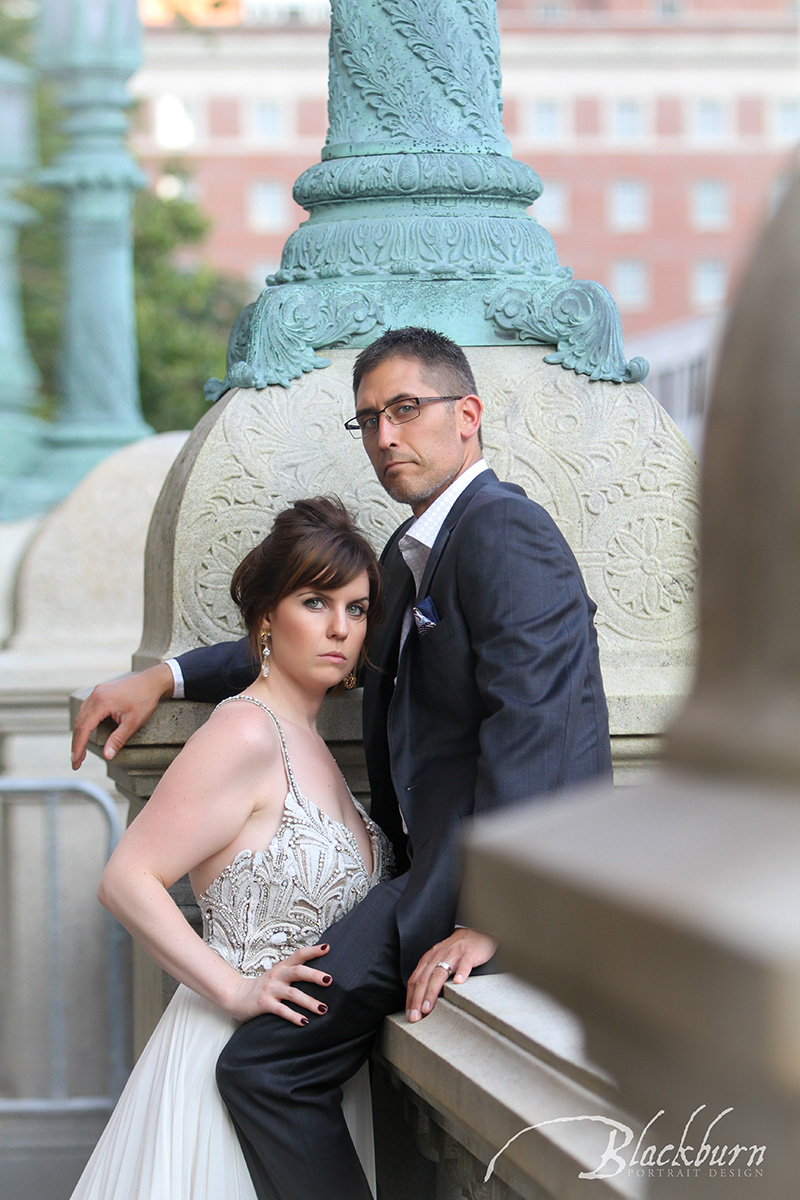 Silhouette–the First Commandment of Wedding Dress Shopping is Know Thy Figure.  There are all types of dresses out there for all types of figures.  Take the time to try on different silhouettes to see what works best with your body type.  Deciding which silhouette will help you really hone in on what type of gown to buy.  After you make that decision, you can make secondary choices such as fabric, embellisments, neckline and sleeves.
Size is just a number–Did you know that wedding dresses are sized differently from off the rack clothing in retail stores?  This can mean that the dress you order will be up to two sizes larger than the clothes you ordinarily wear.  That is normal and ok.  And guess what?  You will not be walking around with the tag out for everyone to see the size of the dress anyway.  So trust the person who is measuring and fitting you for the gown–they do it all the time.  And ordering a smaller size because you think you will lose weight?  No.  Just.  No.
Test Drive It–Move around in it.  A lot.  Sit, walk, bend, dance around a little.  You will be wearing this dress for up to 12 hours.  You will be having pictures taken in it.  Make sure you feel comfortable in it.  Be sure you can BREATHE in it.  Because if you feel uncomfortable, you will look uncomfortable.  And that is not a good look on your wedding day, Sister.
Underpinnings and Unmentionables–Trust your fitter when they suggest a good bra or Spanx.  These items are a Girl's Best Friend.  They are worth Every Penny.  Don't pay top dollar for your dress and then skimp on these items.  These items make sure things stay in place and don't pop out at inopportune times.  You want people commenting on how gorgeous you look.  Not about what part of your anatomy they might possibly have seen during the ceremony.
I wish you luck in your search for the perfect wedding dress.  In the end if you go with what you love, you will not go wrong.
Did you know that we have some amazing shops right here in Saratoga Springs?  Try any of these stores for your dress needs if you are in Saratoga:  Danielle's Bridal, Lily Saratoga, and Something Bleu.  Looking in Albany?  Try Angela's Bridal.  Schenectady?  Try Ferri Formals.
Did you enjoy this article on Wedding Dresses?  Check out Katee and Zach's Fall Wedding–her dress was gorgeous!
Are you ready to book a photographer?  Call 518.584.4237 or fill in the Contact Form to see if we have your date available.