Winter Engagement Photos In Albany NY
Over the Holidays, I got to photograph a very special couple to celebrate their recent Engagement with Engagement Photos in Albany.
The bride to be, Emily, has worked as my assistant in the past, so I was very excited for her.  In case you have never met Emily, she is the person who kept me organized and on time at weddings LOL.  We decided to do the session in Albany because that is where Emily and Shawn had lived and worked up until the last year–it was nostalgic and fun.  And we did night shots just because they are cool.  Even in the winter when it is minus ten degrees Farhenheit.  Literally, it was so cold I could not believe it!   They were great about it though.  We did some images by the Capitol and then we went to Jack's Oyster House to get some images.  That was great because I had always wanted to do some photos there and it was the perfect night to do that.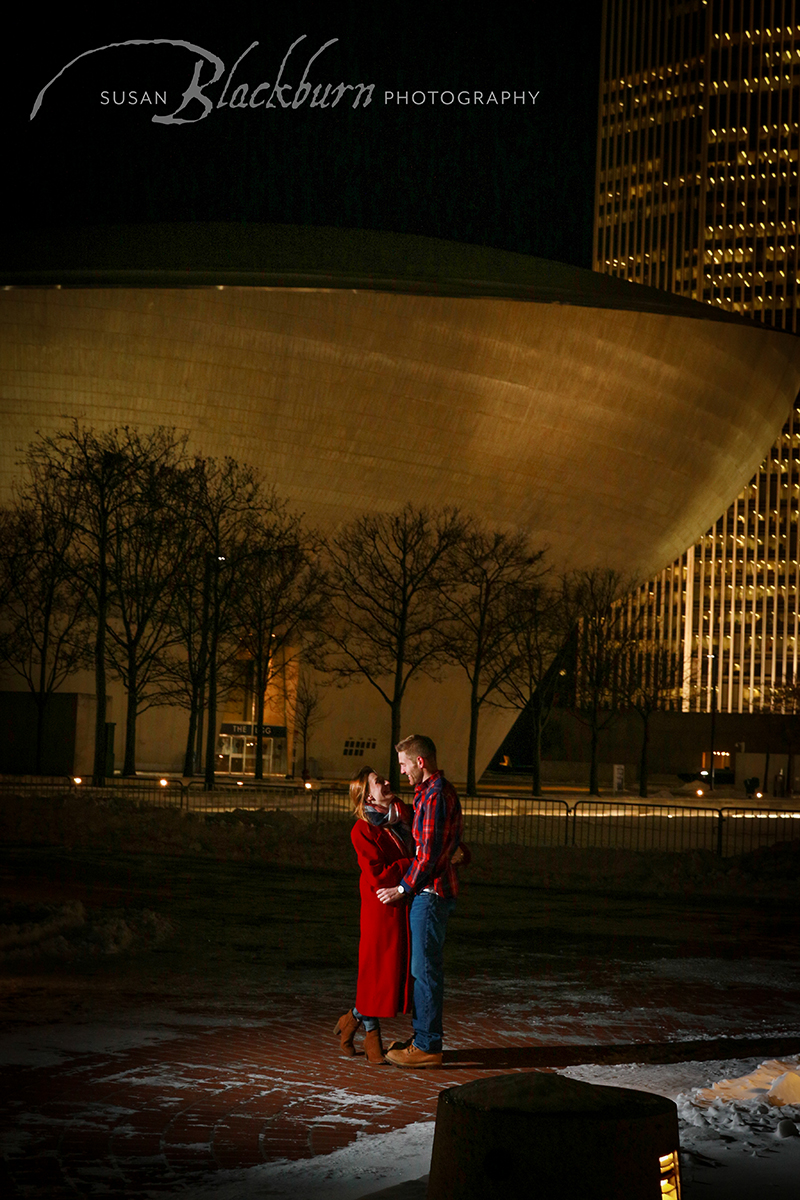 I asked Emily to share their story because they are a great couple and have had some very cool adventures along the way.
How did you meet?  Even though Shawn and I grew up only two miles away from each other, we didn't start dating until a few years ago. He was interning in the Governor's Office (where I worked) and we ran into each other one morning in the hallways of the Capitol. We said "hey, we should get lunch!" and after that we said "we should get dinner!"…and here we are, over three years later, engaged!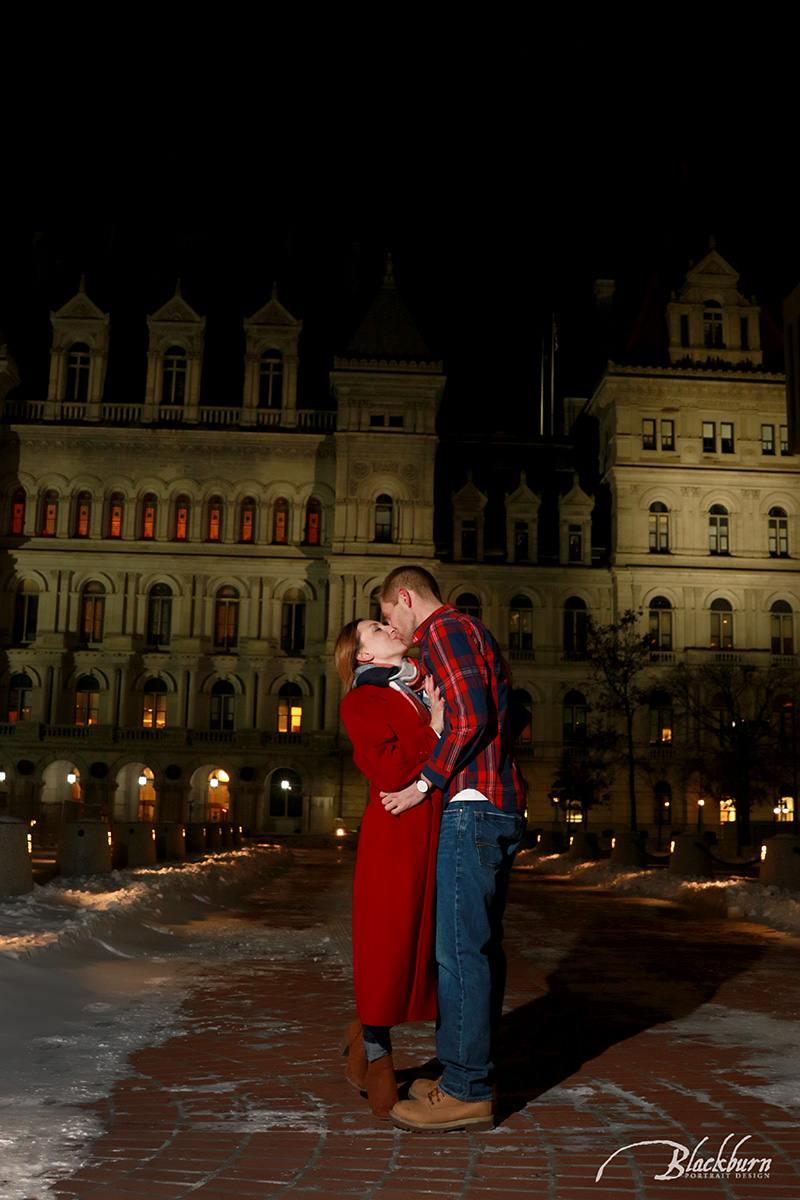 You guys have had a very unusual adventure prior to your engagement–do tell.  Our first official date was a hike up our local mountain, and we bonded over our shared quest to become Adirondack 46ers. After many mountains, miles, and jars of peanut butter, we completed this bucket list goal together on the summit of Mount Haystack. Only two days later, we drove to Maine to begin another one of our dreams: thru-hiking the Appalachian Trail. We spent five months together walking from Maine to Georgia, and this once-in-a-lifetime experience only brought us closer.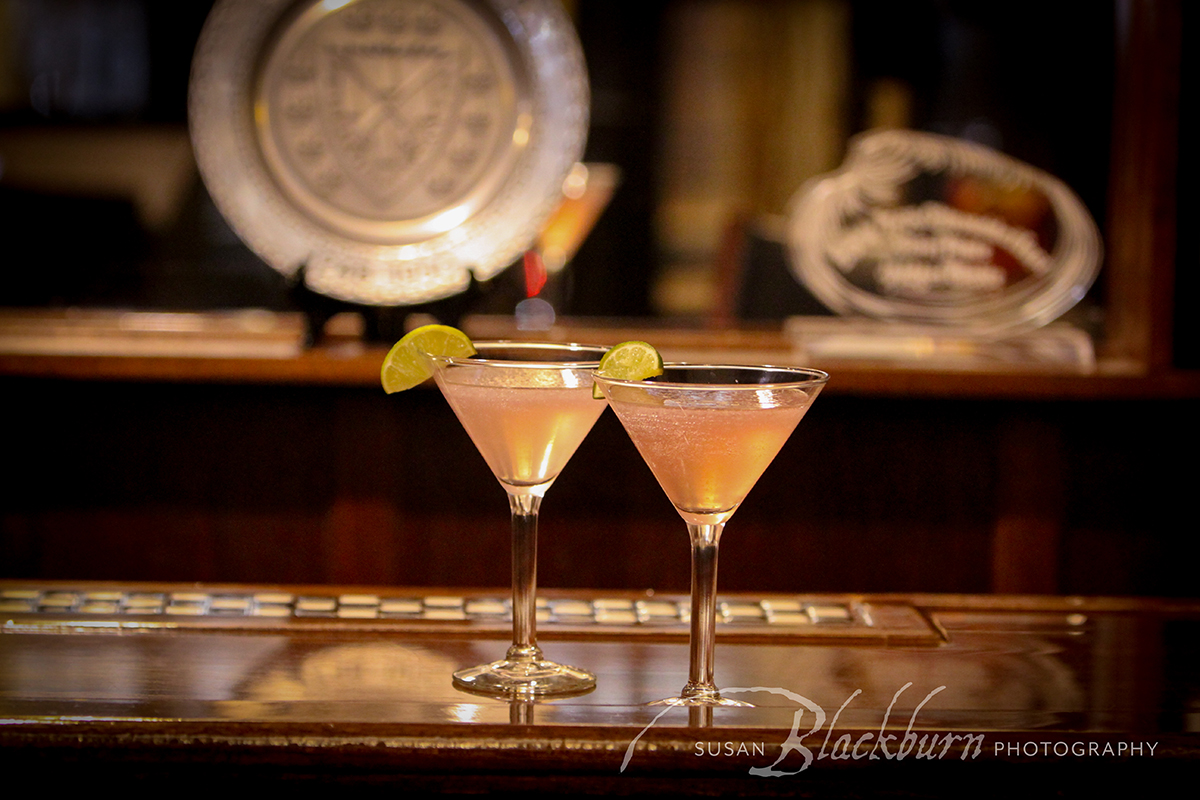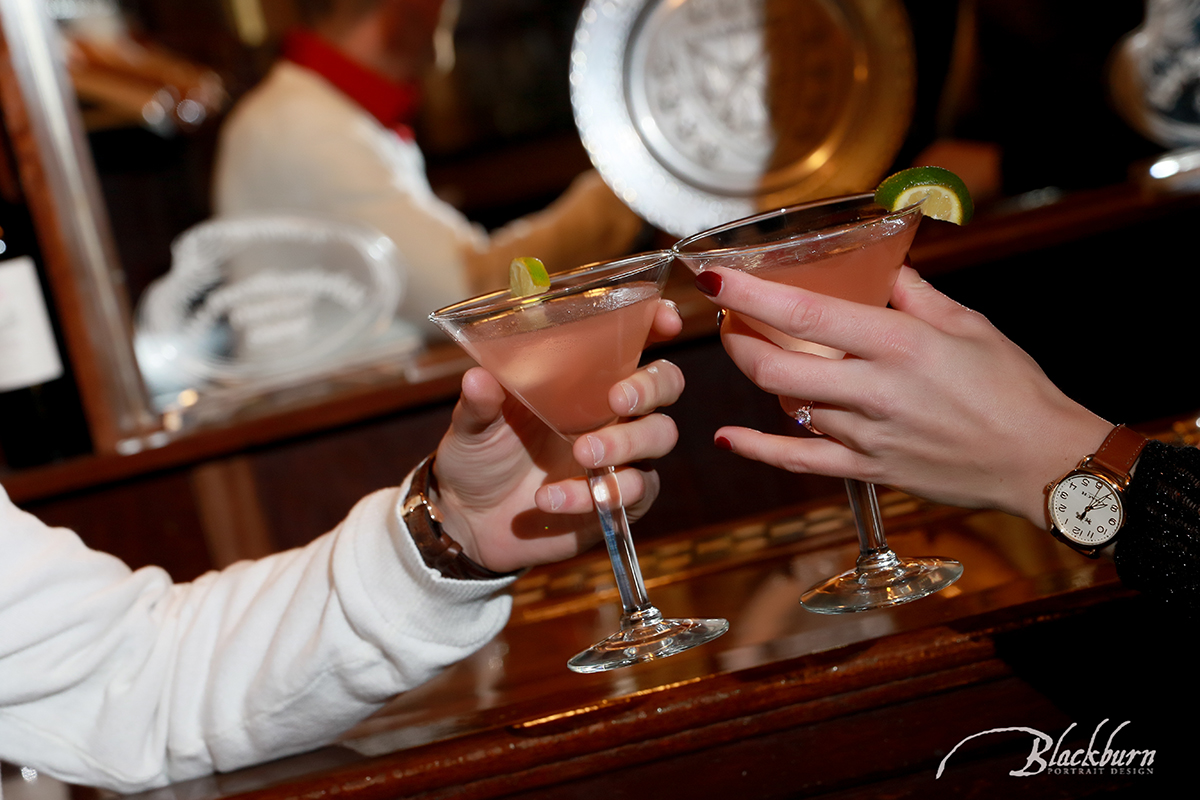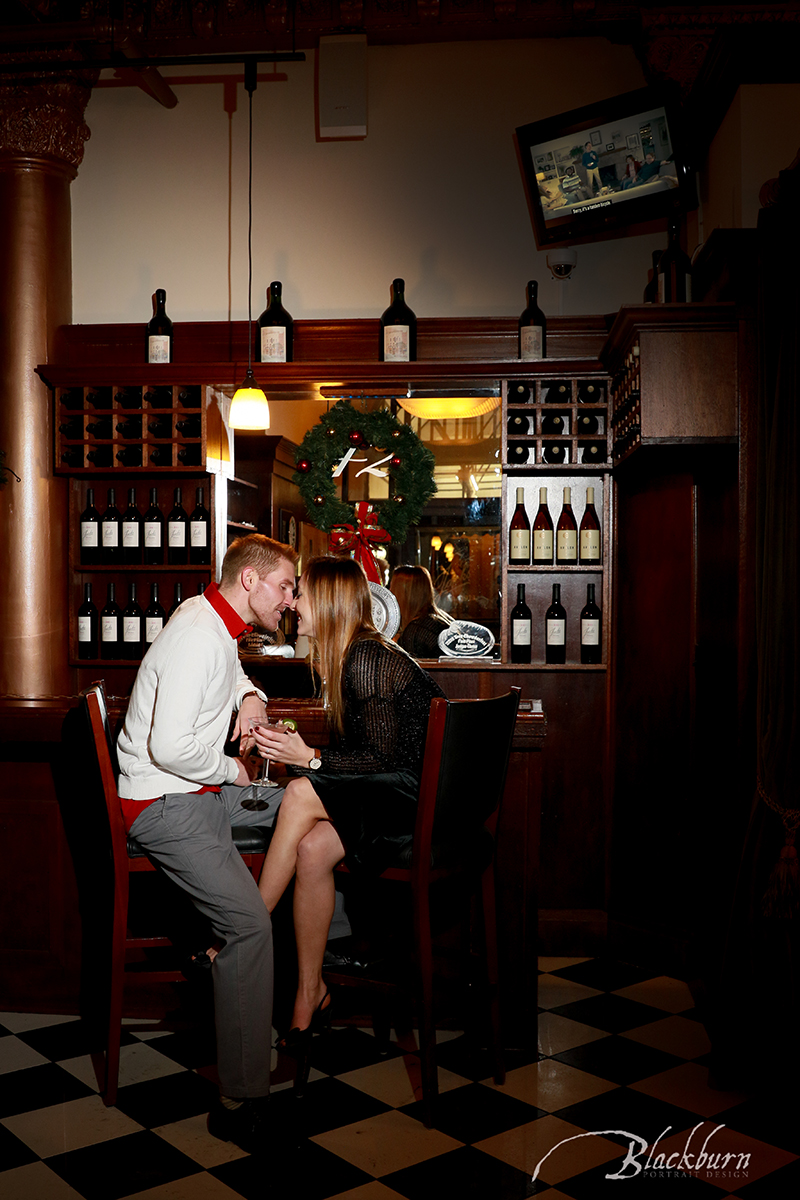 How did Shawn propose?  In the past year, Shawn commissioned in the U.S. Army as a JAG Officer and we now live in Georgia (we flew here this time though). I am going to school full-time to complete my Master of Business Administration. When we drove home for a family wedding in October, we spent one day that week hiking Algonquin Mountain. Shawn took me by complete surprise when he proposed on the summit! Even though it was freezing cold, I was able to scream "of course!" a million times, and the smiles are still frozen on our faces.  (You can read Emily's hiking blog at Carpeing the Diem).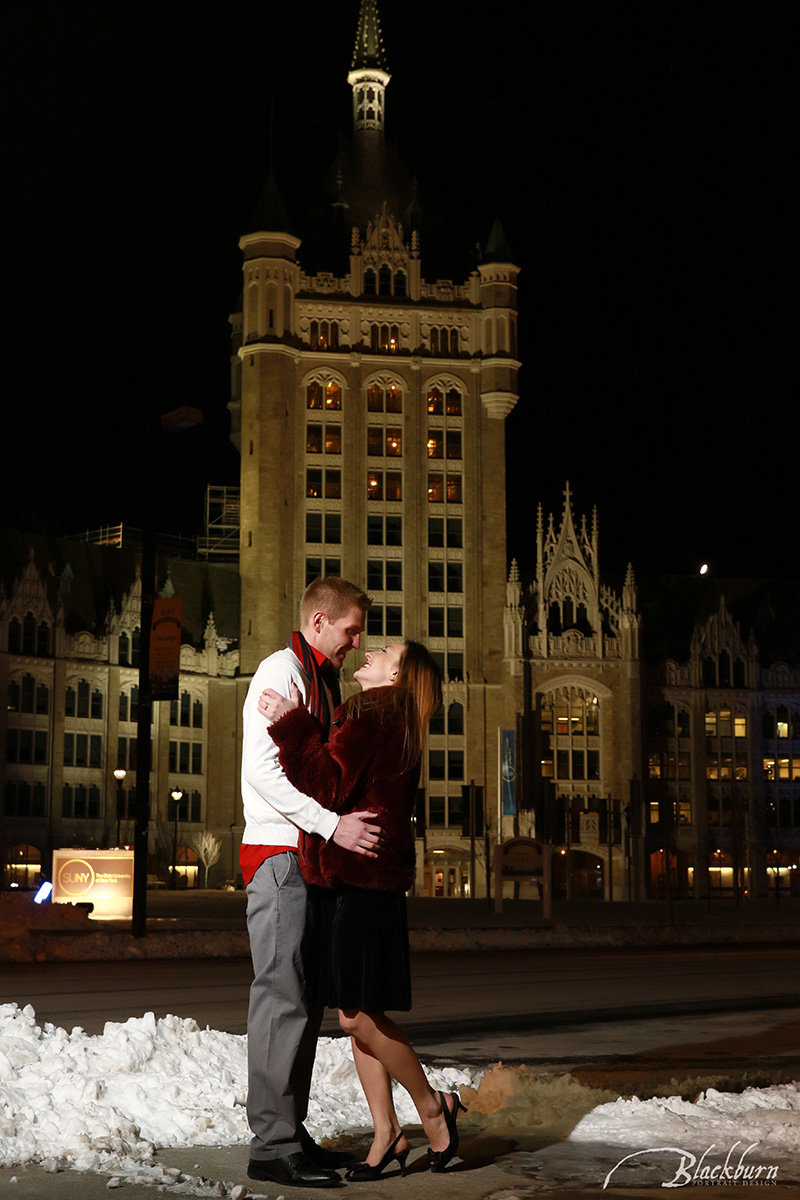 Congratulations Emily and Shawn!  Thanks for coming out on possibly the coldest day in December!
Did you enjoy Emily and Shawn's Winter Engagement Photos in Albany?  You might also enjoy this Engagement Photography Post.
Are you looking to do some fun Engagement Photos in Albany?  Book your Engagement Photography Session with us now by calling (518) 584-4237 today!  We would love to photograph you!
Susan Blackburn of Blackburn Portrait Design is a Wedding and Portrait Photographer offering Photography services in Saratoga Springs, Lake George, the Adirondack Region and destinations worldwide.