Today's post is a little different because I have asked Megan Barkevich of  Total Events to contribute the article.  Recently, Megan asked if I could stop by Anne's Washington Inn in Saratoga Springs to grab some quick photos of an event they provided rentals for.  The event was a Rehearsal Dinner with an Indian theme planned by Event Planners Dinah Baken and Michele Feldman from Westchester County.  It was truly stunning, so I asked Megan if she would mind sharing some of the items and ideas that were incorporated into this event.
"The Rehearsal Dinner has long been a tradition–but never for its exciting atmosphere or custom touches.  The expectation is a calm dinner following the trial run of the ceremony with the bonus of a few speeches, clinking glasses, and some gifts for the bridal party for putting up with an advanced level of shenanigans for the past year plus.  Finally, the day has arrived where the rehearsal dinner has stepped out of its boring little box and shouted, "I am here and I want to party!"
"When Alexandra Blair and Nikunj Khutti were planning their wedding events, they made sure to start things out on a very solid footing by planning an exceptional Rehearsal Dinner.  The location at Anne's Washington Inn in the heart of Saratoga Springs provided the perfect backdrop for their tented affair.  Borrowing their inspiration from the Groom's Indian heritage, the couple chose to kick off the weekend with an over the top Indian themed soiree.  The colors and fabrics were abundant inside of the 60'x60′ pole tent, which was adorned with Bistro Bulb lighting, colorful pole draperies, lounge furniture, hanging lanterns, flooring and a parquet dance floor.  Guest tables were situated in long, family style lines and decorated with brightly toned lines, marigold and orchid floral accents.  And candles, candles, and more candles.
"Aside from the stellar decor and accents, guests were asked to come in their best Indian inspired apparel and treated to an elaborate menu of traditional food and drink prepared by the couple's favorite restaurant in their home town of New York City.  Music, culture, and excitement were abundant, and the evening was like a magic carpet ride into the rest of the wedding weekend's surprises.
"The best part of this event was the thought, the detail, and the love that was poured into the making of this occasion.  The vibe was perfectly authentic to the spirit of the evening–excitement.  It was also a beautiful way to honor and appreciate the Groom's culture leading up to the more traditional American wedding the following evening.  As we see so many times, couples struggle to find the perfect way to express their individuality.  Guests at this event were truly able to glimpse into the blending of this perfectly suited couple.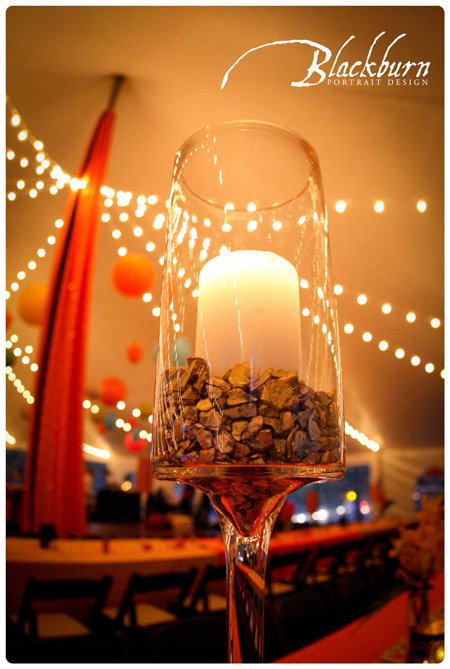 "I encourage couples to put some extra special character into their Rehearsal Dinner.  The difference you will see when you infuse yourself into the decor will make all the difference in the world.  Your guests will really appreciate seeing, tasting and experiencing the distinctive qualities of your life as a pair.  Thank you for having us, Alex and Nikunj!"
Are you planning a Rehearsal Dinner?  Be sure to check out Total Events for all your rental needs.
Did you enjoy reading about planning a Rehearsal Dinner?  You might also enjoy this article on Wedding Planning.  Be sure to also check out our Wedding Photography Portfolio.
Susan Blackburn is a Wedding and Portrait Photographer serving clients in Upstate New York and beyond.  Please call 518.584.4237 to schedule a complimentary consultation to discuss all of your wedding photography needs.