Saratoga Springs Winter Engagement Photos

Is there anything more beautiful than Saratoga Springs Winter Engagement Photos?  We have some of the most lovely areas to photograph in New York State, especially when it snows!
Last month I photographed Michael and Samantha in Saratoga Springs for their Engagement. I first met Samantha when she was a bridesmaid in her friend Kristen's wedding in 2012. I was really excited when she called me about photographing her upcoming wedding because Kristen's wedding was really fun. And if the Engagement Session is any indication of what the wedding will be like, then I know we will have a great time. I always get along with people who love gelato and Frank Sinatra.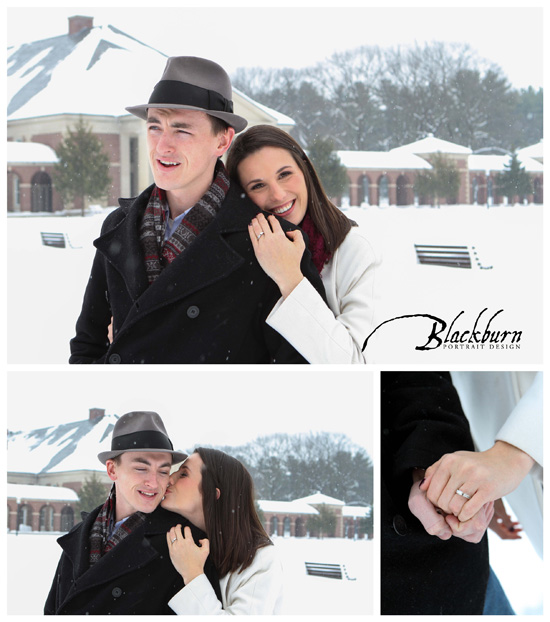 Samantha shared the following about her relationship with Michael, as well as the story of how they became engaged: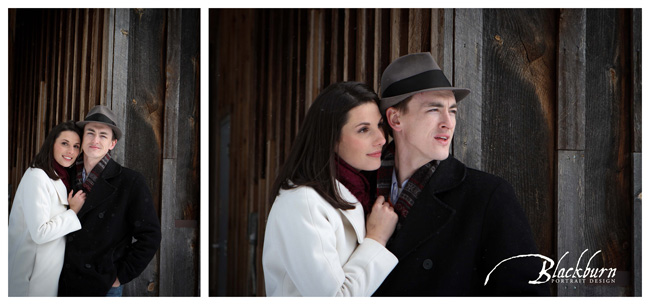 "I first met Michael when I was a ninth grader in high school. A naive fourteen year old girl who fell for him upon first glance. I was an avid runner who was awaiting indoor track practice when Michael, a senior, walked through my coach's door. I am not sure what led Michael to try indoor track this year- something new for him, however it was the beginning of a beautiful relationship. He caught my eye then. After many weeks of flirting and talking for hours on the phone we were head over heals for one another. We began dating shortly after, February 3, 2005."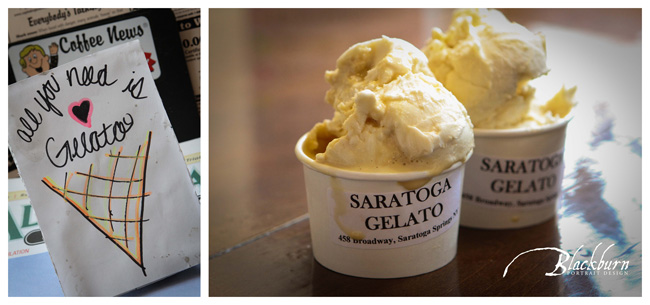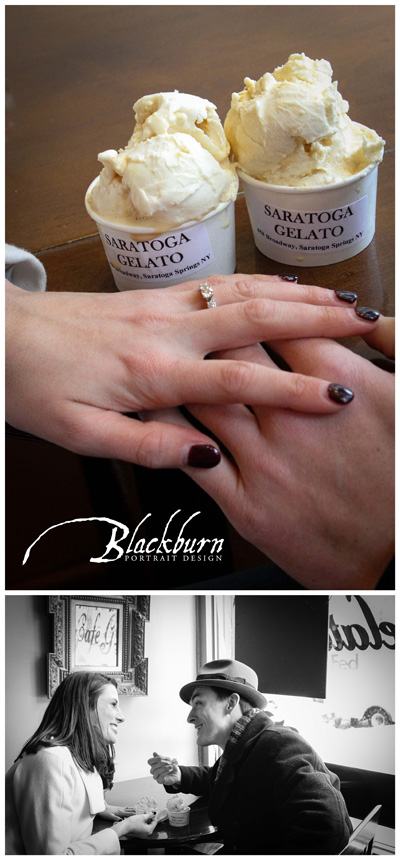 "As far as our proposal it is my favorite story to tell. On July 3, 2013, my birthday, I came home from my masters class ready to relax. I sat down at the kitchen table when my mom came over to me and handed me an envelope with "Happy Birthday" on the front. I opened the envelope to pull out a paper with writing on both sides. The front was a letter of sorts, more of a rhyme- telling the story of a couple who had an envious relationship with simple directions leading to the puzzle on the back. (I hate puzzles. For some reason it is something I have never enjoyed. Michael knowing this with complete certainty chose for the first clue to be a riddle! He is so funny!) The solution to the riddle led me to clue 2. Michael had stashed clues all over the key parts of our relationship. One leading me to the next and so I began the scavenger hunt to meet my future husband, although I did not know it at the time. The second to last clue led me to one of Michael's favorite places. When I arrived he wished me a happy birthday and insisted I open my presents. When I was done he pulled out the final clue and read it to me. He then dropped down on one knee and said, "the item may be a joke, but the offer is for real" and asked me to marry him!"
"Michael proposed to me with a WWF ring, it looks like a championship belt. I eagerly accepted. I jumped into his arms, having a hard time believing this was real! Only then did he pull out the diamond engagement ring, so much more beautiful that I ever imagined."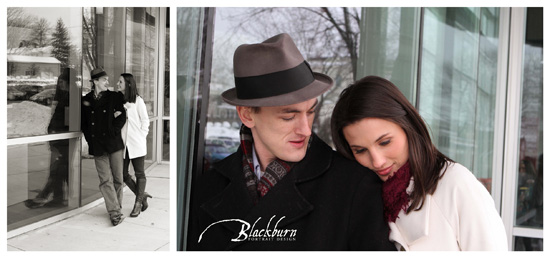 "Our wedding song will be Moonlight Serenade by Frank Sinatra, Michael's favorite artist."
Maybe they will have some gelato at the wedding?! If you have not been to
Saratoga Gelato
, be sure to visit.
Susan Blackburn photographs Saratoga Springs Winter Engagement Sessions and portraits in the Adirondack region of New York.  Would you like to chat?  Call (518) 584-4237 to schedule an appointment.