I had photographed their wedding and was thrilled to be able to document this new chapter in their lives.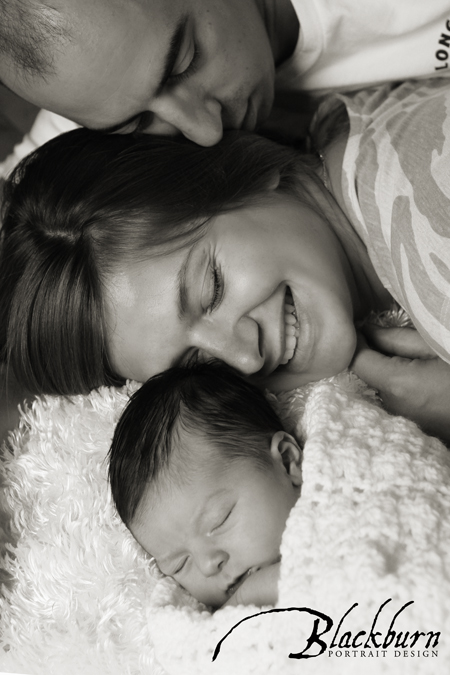 Fast forward one year, and they have celebrated their little girl Alexandria's First Birthday!  I was so grateful to be on hand to celebrate this huge milestone with them.  Below are some First Birthday Photos, along with some thoughts from Amanda about this big first year!
"Right before Alex was born I asked my Mom "How will I know what she wants or needs?"  She said that I would just know, and of course then I was like, "Thanks Mom for such helpful tips."
The moment I had her, it just clicked for both Kyle and I.  We knew exactly what she needed and how to console her.  From then on, we couldn't remember what it was like before her.
Throughout her first year, she has learned so much.  She is a great sleeper, loves food and adores Moose (he is warming up to her day by day–he now lets her climb on him because he knows it is inevitable).
There were a few adjustments during her first year with us, but honestly, she made everything easy.  We rarely lost sleep because she was sleeping through the night since she was a month and a half.  She went everywhere with us so we could get errands done or even just go out for a meal, and she barely cried unless we were slow making her bottle.
I am excited for another year with her. . .she is becoming a little girl with an amazing personality.  I see lots of laughs in our future.
Happy First Birthday Alex!  You are a doll!
Did you enjoy these First Birthday Photos?  Check out Ivy's First Birthday Photos as well!
Susan Blackburn is a Wedding and Portrait Photographer in Saratoga Springs NY.  Are you interested in having Susan Blackburn photograph your family?  Call 518.584.4237 to schedule a consultation.