The last two posts I wrote were about the importance of location for Engagement Portraits and Senior Portraits. So I thought it was only fitting to blog about a Family Portrait Sitting that I did in the beginning of the summer. I photographed a lovely family at their private residence in Saratoga. As a Saratoga Photographer, many of my clients have beautiful homes and gardens, which we use to our advantage to create their portraits. This particular location was really great due to the different structures and the gorgeous flower beds. Below are only a handful of the many photos I made that day.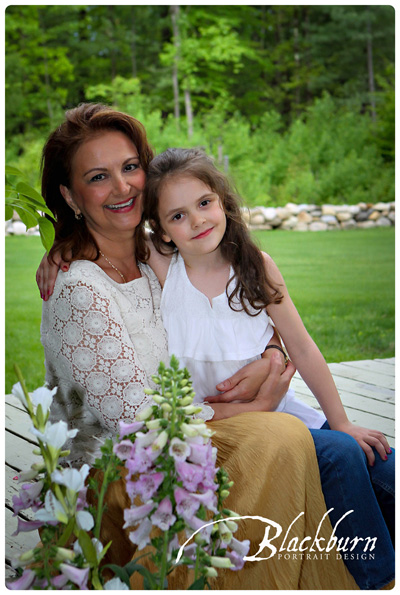 Jane is an accomplished gardener. In fact, her entire property and the
house remind me of Miss Honey in Matilda.
As a Saratoga Photographer, I think one of the most important things to consider when creating Family Portraits is to make sure that the location reflects the client. One of my goals when making Family Portraits is to have my clients feel comfortable and at ease in their environment. Using a home or park like setting certainly helps me achieve this. Did you enjoy this Family Portrait Session. You might also enjoy reading about this Family Portrait Session. Be sure to also check out our Baby Photography Portfolio. Are you looking for a Saratoga Photographer to photograph your Family Portraits? Please call Susan Blackburn at 518.584.4237.