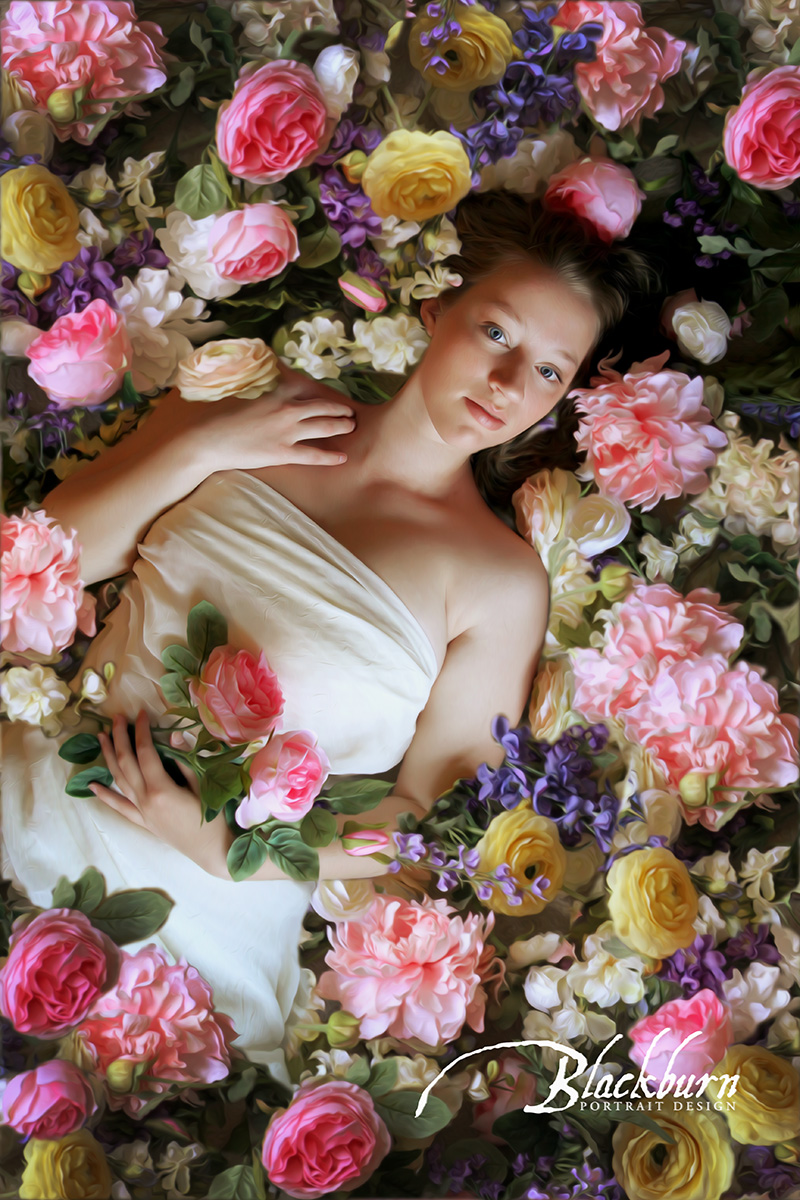 So I am really excited.   When I was in college, I studied studio art and photography.  Unfortunately, I had some serious issues with the chemicals involved in darkroom processing and oil painting. Photoshop was a Godsend to me.   For a few years now, I have been wanting to learn how to paint digitally.  I had first seen the work of a photographer named Rod Evans over ten years ago.  It gave me an idea of where I wanted to go, but I never seemed to have the time to learn how to paint digially.  This past Spring, I finally made the time commitment to teach myself.  And I really, really love it.  The above image is painted from a photo I created.  This is actually printed on a canvas gallery wrap and hangs in my studio.
Don't get me wrong, I love being a Portrait Photographer, but I have always been drawn to paintings.  My very favorite painter is John Singer Sargent.  A close second is Vigee-LeBrun.  So to be able to produce work with that feel is really a dream come true for me personally.  And learning new things keeps you from getting stale.
This is going to be a new product that I will be offering to my clients this year.  I am still perfecting my technique, but I am loving the results.  I hope you will love it too.
If you would like to schedule a consultation for your portraits or your event, call 518.584.4237 or fill in the Contact Form.  I look forward to hearing from you soon.