Why Do a Pre-Bridal Portrait Session for Your Wedding?
As Wedding Photographers, we offer more than just photography services on the actual wedding day. One of the services we provide for our brides is a Pre-Bridal Session. This is when we photograph the bride before the wedding in her gown either in the studio or on location. Many people might think this is silly or too much trouble, or maybe they think it is a little old fashioned. In our experience, the people who do it are really happy that they did.
Benefits of a Pre-Bridal Portrait Session:
One of the great benefits of doing a photography session like this is that you can do a trial run of your hair and makeup to see how your entire look photographs. Are you happy with your hair and makeup on camera? It will also give you a really good idea of how long the hair/makeup process will take on the actual wedding day.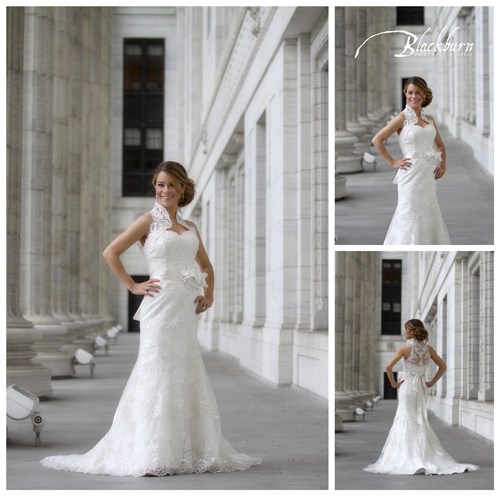 These were done in Albany–something the timeline for the wedding day would never have allowed. We have had brides use an image from the session as a wedding day gift for their grooms–they send it over to where he is getting ready. Some grooms have even been known to get a little misty when they receive it–but we will not tell you who.
It is also just a good excuse to go out and have some fun and play around! On the actual wedding day, sometimes the timeline can be a little tight. You may only have time for a limited number of photos, so if you do a Pre-Bridal Session, we can get really creative without worrying about the timeline.
So if you are interested in doing this type of session, please just give us a shout–we would love to do this with you. Interested in becoming a client? Please click here or call (518) 584-4237  or use our Contact Form to schedule your consultation.
You might also enjoy our FAQs for Wedding Photography.
Katie's gown is from Bridal Gallery by Yvonne
Susan Blackburn of Blackburn Portrait Design is a Wedding and Portrait Photographer offering Photography services in Saratoga Springs, Lake George, the Adirondack Region and destinations worldwide.