Nina and Sander's Private Saratoga Springs Elopement Wedding
I recently photographed a wedding in Saratoga that was unique in that it was a very small, very private event.
In additon to the Bride and Groom, there were only four guests.  The ceremony was held at a private residence.  It was kind of an elopement/destination wedding.  Some people might think that is somehow not a wedding.  I honestly felt like it was more of a wedding than some events I have attended.  The Bride and the Groom were fully focused on why they were getting married and what that truly meant.  And I really loved the story of their journey together.  So here it is: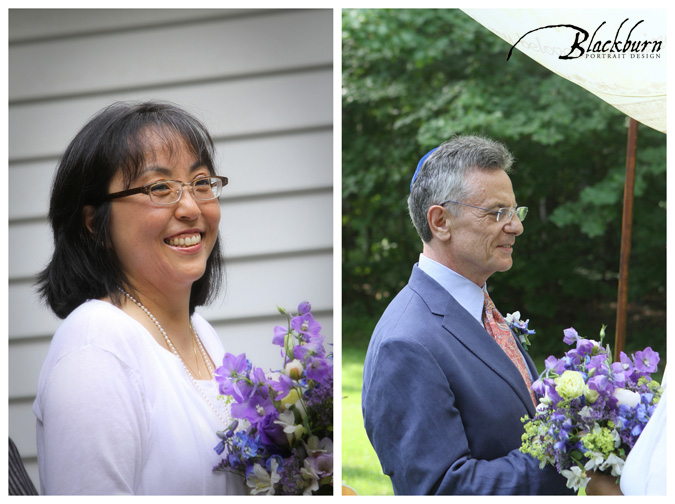 So how did you meet Sander?
As for how we met – am not sure we've got such an interesting story to tell. Anyway, as Sander describes it, I was kind of like a stealth bomber that hit him on match.com. I had a hidden profile, since I was living in smAlbany at the time in the doctoral program at the U at Albany School of Social Welfare, and didn't want the world to know that I was on match. So, out of nowhere, Sander received a match.com e-mail from me introducing myself. He broke a cardinal rule he had of not engaging in discussion, much less meeting someone, without having a photo of the person to see if there was some possible attraction and we met at the Starbucks in downtown Albany shortly thereafter. And, I guess, the rest is history!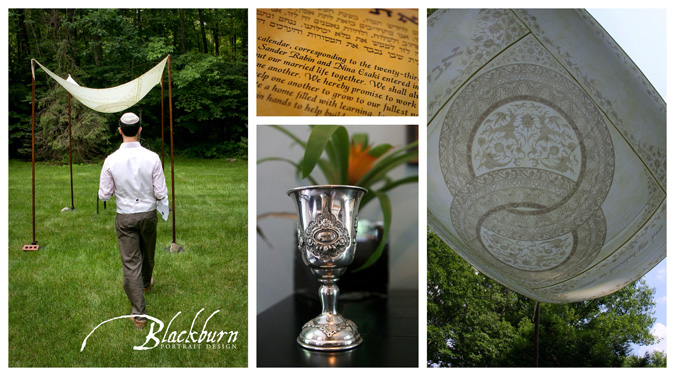 Tell us a little about the proposal.
As for the proposal, it took place on Valentine's Day in 2008 at the Koto Japanese steakhouse in Latham. Given that I don't wear much jewelry, Sander made a matching necklace of his, that included a smaller replica of a lovely ankh emerging from a lotus flower pendant, that he bought in Egypt years ago. It was the perfect engagement gift for me and I've worn it ever since. Similarly, as you may know, we were supposed to have gotten married 5 years ago at the Sagamore and, due to some unforeseen business circumstances that eventually panned out to be inconsequential, were stressing us out at the time, we decided to cancel the wedding 3 weeks before it was to take place. Given what I learned about the stresses of planning a more formal wedding, I decided to take a different approach this second time around and arranged for a more informal, private, intimate ceremony that ended up being perfect (and, quite frankly, was the way Sander wanted it all along).  We also reconnected with the wonderful service providers that we had found 5 years ago.  We contacted Rabbi Monte Sugarman, who we liked so much, and arranged our wedding around his availability.  Similarly, I used the same family run organic floral farm that we were going to use 5 years ago and reached out to the same photographer (as you know).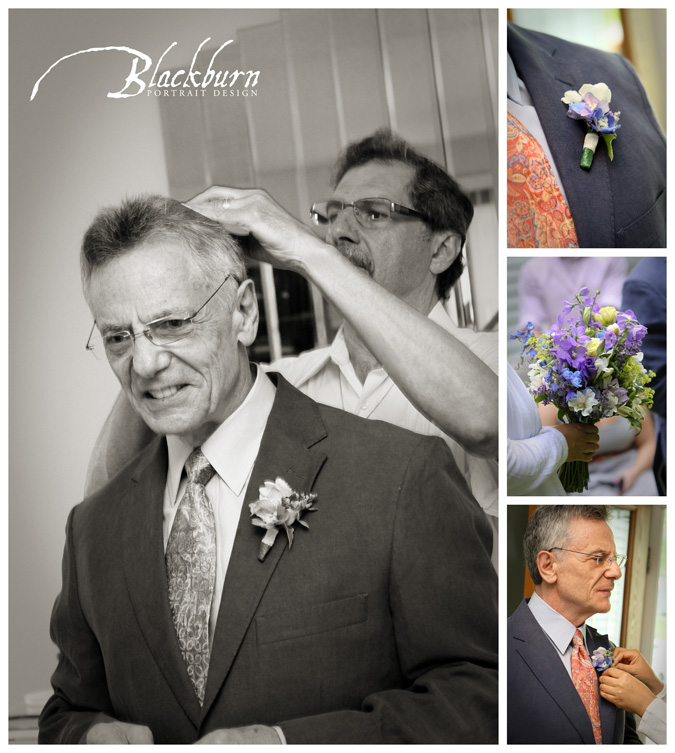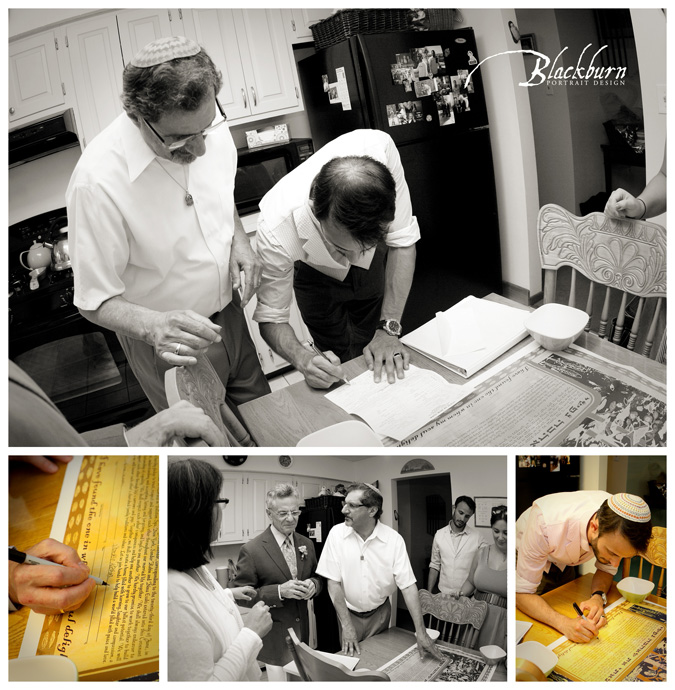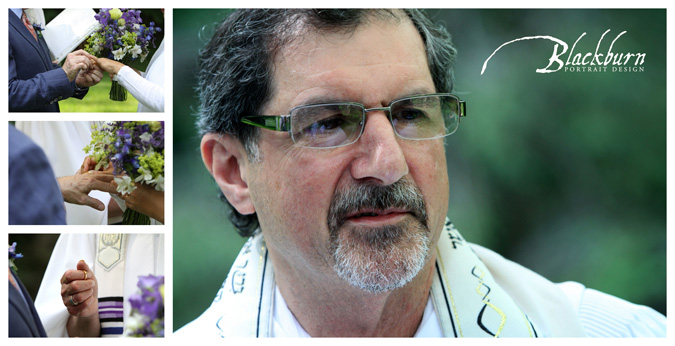 What is the significance of the date you were married on?
Additionally, the day that the Rabbi was available (June 23rd) happened to be a lucky day in the Chinese wedding day calendar. The original wedding date, 5 years ago, on which we were supposed to get married actually fell on Tisha B'Av  – a day of mourning, which is regarded as the saddest day in the Jewish calendar and a day which is considered destined for tragedy. That day was the only day that members of my family of origin, who live all around the world, were available that summer.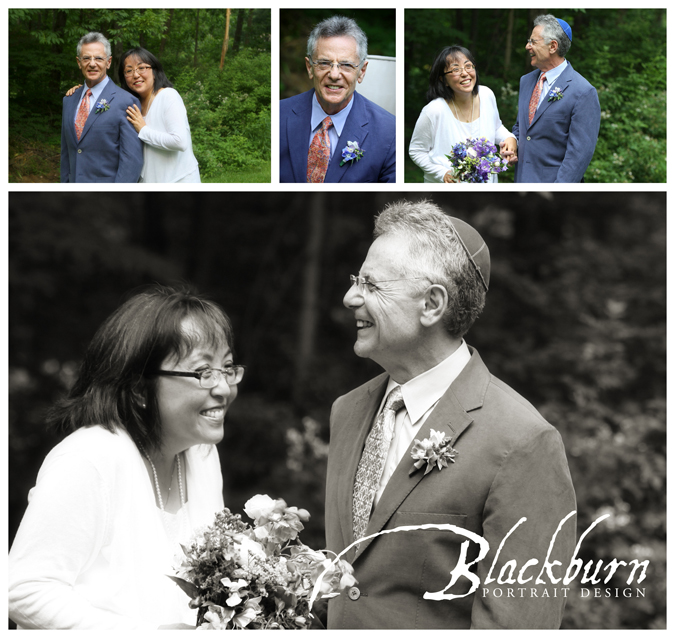 I love the elements of fate that came into play in Sander and Nina's story.  I feel like they were somehow destined to meet each other and they got married on exactly the right day.  Congratulations to Sander and Nina!  Have a wonderful life together!
If you liked Nina and Sander's story, be sure to leave a little love in the comments section below for them.
Interested in seeing more?  Check out our Wedding Photography Portfolio for other weddings.
Vendors for Sander and Nina's Saratoga Wedding:
Flowers:  Balet Flowers in Saratoga
Officiant:  Monte Sugarman of Synangogue Without Walls
Saratoga Wedding Photography:  Blackburn Portrait Design
Are you ready to book your Wedding Photographer?  Please call (518)584-4237 or use our Contact Form–we would love to chat!
Susan Blackburn photographs Intimate Weddings and Elopements in the Saratoga Springs area and beyond.