Styling Your Engagement Photo Session
Most of my couples choose to schedule an Engagement Portrait Session before the wedding. It is a really fun way for me to get to know my couples. It also gives them a chance to show me their style. One of the things that comes up most often in planning a session is what should they wear?
1. My number one tip is that you should wear something you feel comfortable in and that you think you look good in. When you feel comfortable, you will look more relaxed in your engagement pictures–that is definitely what we are going for. But please note–comfortable does not mean sloppy in any way. Comfortable means it fits well and you can move in it. If your clothes are too tight, you will not be able to pose easily–that means you will look tense. Also, if your clothing is too tight, you run the risk of showing things you might not want to reveal.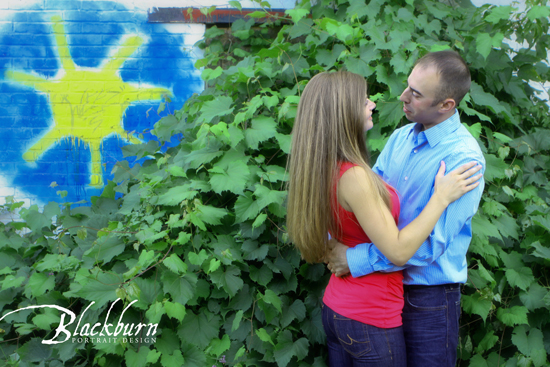 2. Choose something that is "you." Don't just go out and purchase something you would never in a million years wear just because you think that is what is "in." Your engagement pictures should showcase your personalities and clothing helps convey that.
3. Clothing choices should match the season and location. For example, shorts in spring and summer.  Maybe some fun faux fur in winter.  You get the idea.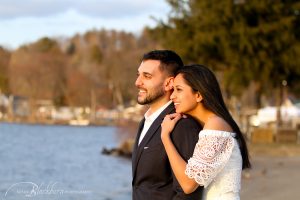 4. Patterns tend to go in and out of style very quickly. If you are going for a more timeless look, stick with solids and leave the patterns at home. Some patterns also do not flatter your body in pictures and can make you look larger.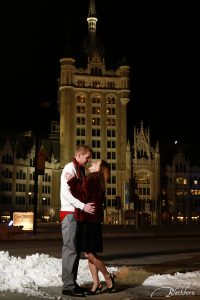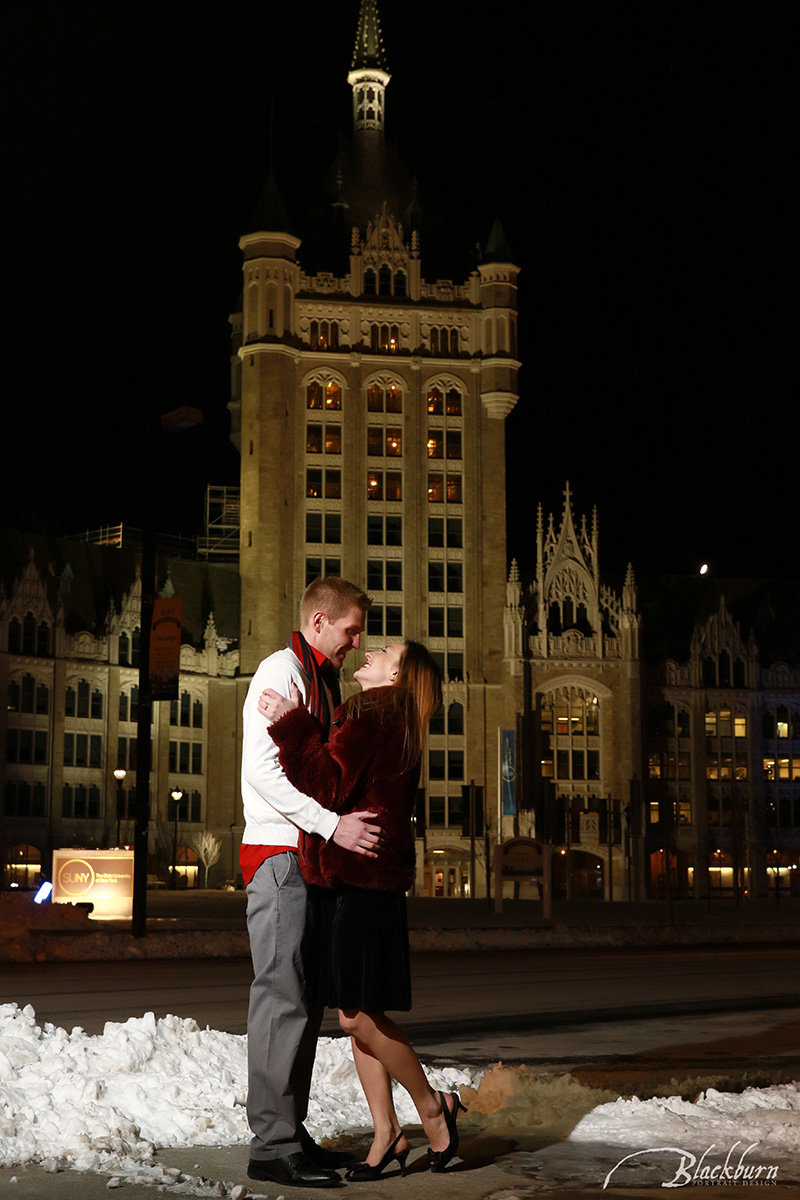 5. A couple of outfit changes are really great. It is nice to have both a dressy look and a casual look to give you some variety. I love that Katie and Andy chose to use a more dressed up look here.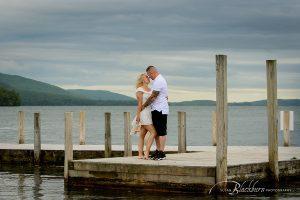 6. Nails–a manicure is a must. I like to showcase the ring in a few pictures, so make sure your hands have neat, clean nails. You will be happy if you take care of this little detail.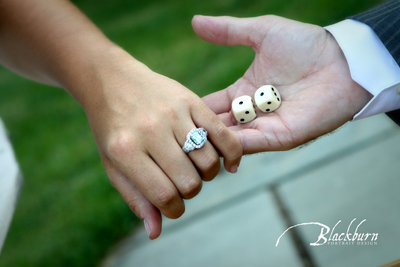 7. Many of my brides choose to go to a stylist for hair and make-up before their Engagement Sessions. This is not mandatory; however, if you choose to do this, you can preview how the make-up and hair for your wedding photos will look ahead of time. I also think most girls like that little extra pampering to make them feel pretty before a photo shoot. We are always happy to provide you with a list of stylists who will help you look and feel amazing.
Finally, it is really important to just relax and have fun! Look at it as a way to spend some fun couple time away from the stress of planning the wedding!
I would love to photograph your Wedding or Engagement Portraits. If you are interested in becoming a client, please call (518) 584-4237 or use our Contact Form to get in touch.