I love this time of year.  That  is because it is the start of a new High School Senior Portrait season.   High School Graduation is a wonderful opportunity to have professional portraits created because you are on the verge of a new phase in your life.  Below are just a few tips and tricks to help make your Senior Portrait Session a success.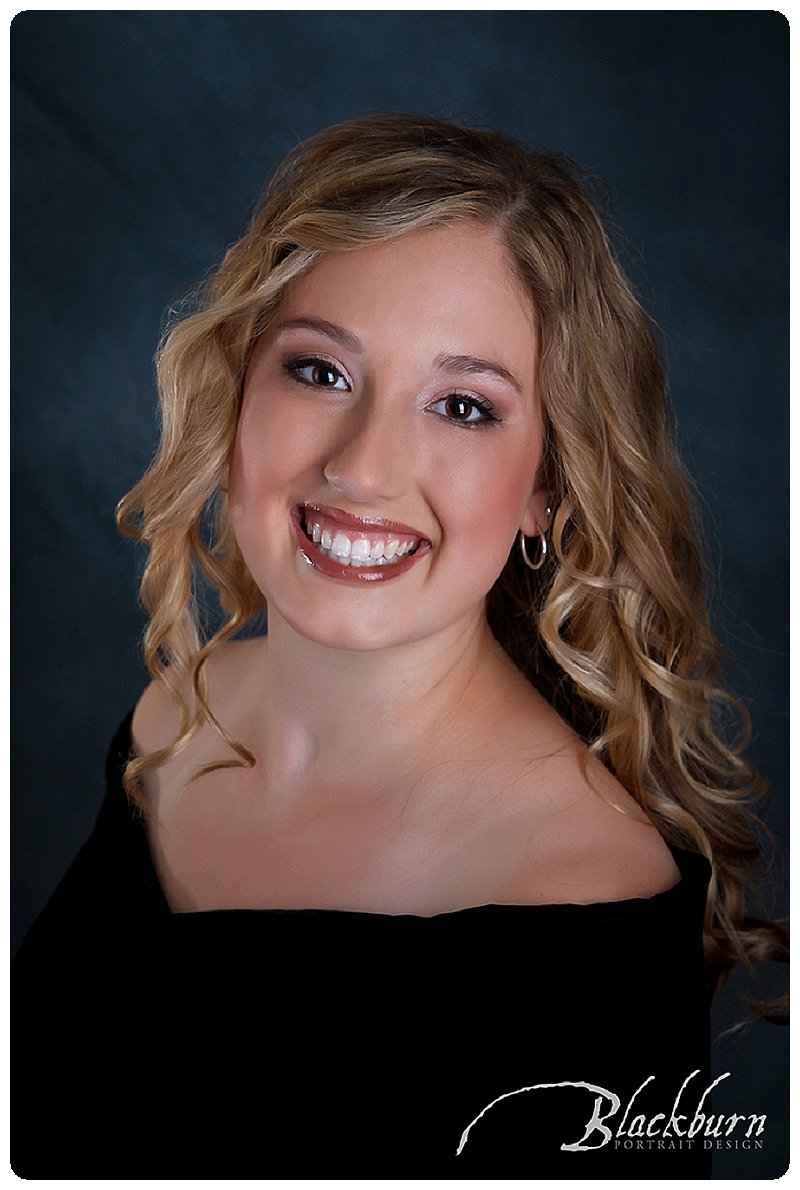 Location, Location, Location: We offer the option of doing your session either here in the studio or out on location.  Or you can do both.  Some schools actually require a formal studio portrait for their yearbook.  If you are not sure whether or not this is a requirement for your school, we highly suggest you do it so you have it just in case.  It does not take long, and we can do more interesting things once we get this out of the way.
Clothing Considerations:  We encourage all of our Senior Portrait Clients to bring several changes of clothing so they have variety for their final choices.  A good starting point is a casual look, a formal look, and a outdoor look.  Be sure to have all the necessary accessories and proper undergarments for each look. Bra straps should not show.  Ladies, we recommend you stay away from strapless, sleeveless or tube tops.  Check the fit of the items you choose–nothing to tight or too loose.  Make sure you can move freely so you look comfortable posing for your portraits.
Proportion and Sizing:  The use of the final images is an important consideration.  Most yearbooks require the image to be a vertical head and shoulders image–not full length and not horizontal.  Full length portraits, however, do lend themselves very well to being displayed large on the wall.  For that reason, we feel it is important to include some full length images in your Senior Portrait Session.
Good Grooming:  For the guys, if you are getting a haircut before your session, please do so the week prior to your appointment.  This will give your hair a chance to "grow in."  Make sure you shave if necessary.  For girls, we have several really great stylists in the area if you are thinking of having your hair and makeup professionally done.  Nails should be neat and clean because we sometimes include them in the pictures.  Don't worry about any zits or blemishes–we fully retouch all final portraits.
Time is of the Essence:  It is really important that you arrive on time for your Senior Portrait Appointment.  This is especially true if we are going to do most or all of your session outdoors.  We carefully plan our appointments so we have the best light for the locations we are using.  Running even just few minutes late can translate into less images at your session.
Props:  We encourage your creativity!  If you want to include props in some of your images, we will be happy to accommodate that.  Some items you might like to include are sports uniforms, instruments, pets–really whatever you like.
Now that you have these items under your belt, you are ready to rock your Senior Portrait Session.  We look forward to working with you!
Did you enjoy this article on planning for your Senior Session?  You might also enjoy this Senior Portraits article.  Be sure to check out our Seniors and Teens Gallery to see more work.
Are you ready to schedule your High School Senior Portrait Session?  Please call 518.584.4237 or fill in a Contact Form.   We would love to photograph you.