As a Professional Portrait and Wedding Photographer, I hear some variation of people not needing a professional photographer on an almost daily basis.
Sometimes it is "My best friend is taking my Senior Portraits."  Or, "I have a really good camera on my phone."  My perennial favorite is, "My uncle has a really great camera and offered to do our wedding pictures as a gift."  Hmmm.
I recently had the opportunity to photograph my Senior Portrait Model, Gillian, at the park before her prom.  She is lovely and never takes a bad photo.  When I was on Social Media, I saw that her mom had taken some pictures with her phone camera.  I realized this was an excellent opportunity to show what proper lighting, posing and camera technique can do to help you look really great.  Terri was a really good sport and is allowing me to share her images below.  Let me be clear–there is nothing wrong with the images taken by Mom/friends/relatives.  Sometimes that is all you have available.  I take some not so fab pictures with my camera too sometimes.  But hopefully this post will demonstrate the obvious differences.
The image above is a straight on for the record picture.  The lighting is not so pretty–there are some super harsh shadows on the kids.  The lighting pattern on their faces is actually called Split Light, or Hatchet Light, because it looks like the face is split in half by a hatchet.  The color of the gown is kind of washed out because of the way the sun is hitting it.  His jacket is pulling across the front.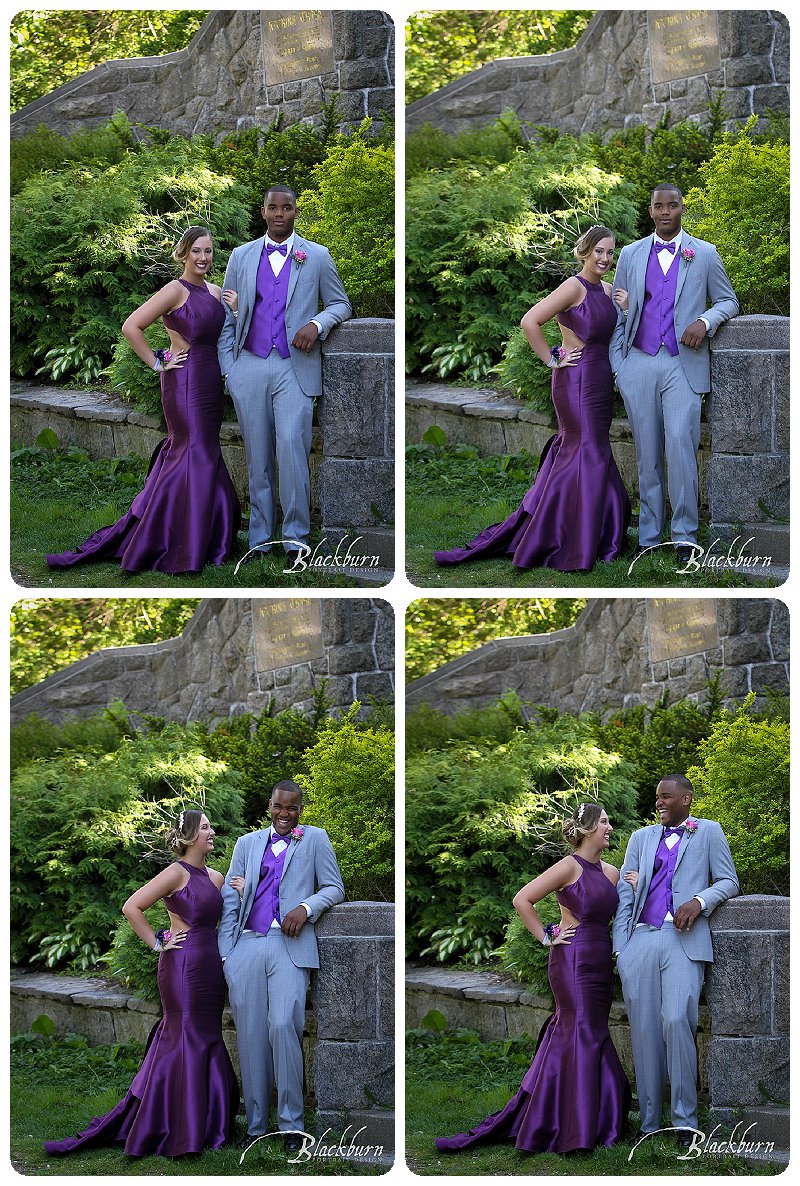 The most obvious difference is we are in open shade here and the lighting is soft and flattering.  I had Gillian put her hand on her hip because 1. She is super sassy and 2.  It helps define her waist better.  I had her put her weight on her back foot to give her an S-curve to the pose to emphasize her femininity and the trumpet skirt of the gown.
Last one, I promise:
No one looks fabulous in bad light.  Contrast to this:
I just think that looks so much nicer, don't you?
Now I know that we can't all have a Professional Photographer follow us around documenting our lives on a daily basis.  However, wouldn't you agree that there are a few times you should maybe splurge and get some professional photos made?  Special life events like Weddings, Senior Portraits, Newborn Photos–they are all really important.  How do you want to remember them?  More importantly, how do you dream of being photographed?
Did you enjoy this post on Professional Photography?  You might also like this post on Senior Portraits.
Are you looking for a great prom dress?  May we suggest Danielle's Bridal?
Are you interested in working with a Professional Photographer?  Please call 518.584. 4237 or e-mail us at susanblackburnportraits@gmail.com.