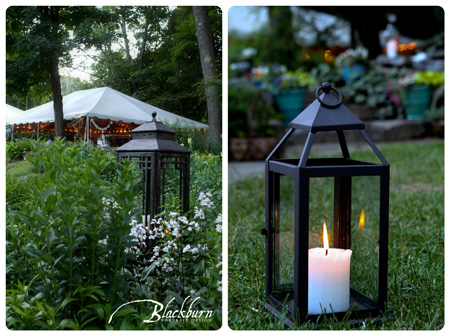 Tent weddings–love them.  Tent weddings are a really huge trend in weddings today, but they are tricky to plan correctly.  Today's post is written by my friend Megan Barkevich, Tent Wedding Expert and overall Rental Queen over at Total Events.    Megan is an expert in all things wedding and just planning and style in general.  Plus, she is wicked funny.  So, without further ado, here are Megan's Ten Commandments of Tent Weddings:
"At Total Events, we help to plan dozens of tent weddings every year.  No two are the same, and that is the way we like it.  Every wedding, bride, property, and vision is different, and we enjoy making each tent wedding custom to you.  That being said, here are our Ten Commandments of Tent Weddings:
 Thou shalt not expect a package.  We hear it time and again, a bride will call and ask us what our tent packages cost.  While it would be lovely to be able to compile all of our basic needs into one simple collection of items, it is nearly impossible.  Each bride wants something different, and that is what we like to give them.  We can certainly present you with your standard options, but there are so many variables to choose from, and we never like to limit anyone in their vision.
Thou shalt not covet thy neighbor's yard.  Let's start at the beginning–or as every real estate person likes to put it, location, location, location.  First things first, let's make sure the tent will fit in your yard!  This process is called a "Site Inspection," and it is invaluable to your planning process.  We would love the opportunity to walk the space with you, measure and lay out the tent's location.  This way, we can troubleshoot any potential problems or hazards well before setup begins to ensure a seamless installation.  While we can "get creative" with solutions, the best case scenario is that there is plenty of workable land for your tent to sit securely, your caterer to move around freely, and your guests to be happy.  Also take into consideration things like zoning, underground facilities/utilities, property lines, and permit needs.  We are glad to help you navigate through these questions with the help of one of our experienced tent installers.
Thou shalt determine a budget.  We all have budgets, even ones that seem sky high.  With this in mind, we like to work with what you are comfortable with.  Knowing ahead of time how much money you are happy spending on your wedding will assist us in properly guiding you towards the rentals that will satisfy your needs and your wallet.  Of course it is easy to fall in love with the tent weddings you see on Pinterest or on TV, but our job is to lead you into making the best decisions you can.  The paramount place to start is with the proper information
Thou shalt always have a Plan B.  Mother Nature is many things, but first and foremost, She is unpredictable.  Especially in Upstate NY.  We often see temperatures fluctuate 20 degrees in a matter of hours.  We have seen our share of drought, hurricanes, flooding, cold spells, and heat waves.  While we can combat a significant amount of what Nature throws at us, everything has its limits.  It is our job to try and give you everything you can dream of on your special day, but we need to do that in the safest and most responsible way possible.  Our advice is to always have a Plan B.  Sure, outdoor ceremonies and al fresco dining are without question beautiful, but only if you have weather that is 100% cooperative.  The best way for everyone to feel relaxed and ready for the big day is to know that all of the bases are covered, and no matter what happens there is a plan in place for success.
Thou shalt rely on experienced professionals.  On thing you can't put a price tag on is experience.  Knowing that you have put into place a team of professionals that has gone up to bat against off premise weddings and won is worth the weight in gold.  Make sure your caterer is seasoned (pardon the pun) in cooking off site.  A little known trick is that the more questions these professionals ask you, the better your event will turn out.  Having seen the best of the best and the worst of the worst prepares us to properly analyze your situation and work around any obstacles that might hold you back.
Thou shalt accept advice.  When we make a suggestion to you regarding your wedding, it is always to give you the best possible results.  Sometimes while you envision a pole tent for your wedding, a frame tent is going to work better for your property or circumstance.  You might think a trailer restroom is overkill, but backing up your septic when you have 200 people trying to use your bathroom is not the best idea either.  A lot (and I mean A LOT) of details go into hosting an off premise wedding, and we are here to help you.  Many times our clients like to take on tasks themselves, but in many circumstances it is best to have your rental company responsible for all the equipment coming in and out of the space.  Unless you are a LICENSED electrician, we don't recommend that you run your own power, for example.
Thou shalt understand that you are, indeed, outside.  This goes back to and elaborates on Commandment 4.  Even though you are in a tent, you are still OUTSIDE.  If it rains, the ground will be wet.  If it is wet outside, condensation will build up on the inside of the tent.  It it is windy, the side walls will sway.  If the temperature drops and you did not reserve heaters/propane, you will be cold.  There are no ways around these facts.  We work tirelessly around the clock to remedy any last minute problems when the weather takes a turn, but with a finite amount of equipment and a calendar full of clients all needing it at once, we can only do so much.  The best thing you can do is prepare for everything, which sometimes means you will have side walls on your tent on a perfectly sunny day–but the benefit is that you will also have shade and a comfy place for your guests.
Thou shalt understand that Rome was not built in a day–and neither is your wedding reception.  Typically, it takes 2 – 3 days for a complete tent set up depending on the quantity of tent rentals and the scope of the job.  Rentals need to be set up in stages and often require different crews to satisfy the different aspects of a job.  While we would  love it if your wedding could go up and down in one day, that is almost never the case.  Please be aware that breakdown will also take more that one day usually, though it does go faster than installation
Thou shalt have a completely custom experience.  With that tent you booked, you also booked a completely unique event.  No one else will have your wedding on your family property that you grew up on.  No one else will have cocktail hour in the barn that your grandfather built with his own two hands.  These are memories and meanings that cannot be replicated anywhere else.  All your hard work and planning will be worth it for the one of a kind results you will get.
Thou shalt reserve in advance.  While we try and accommodate everyone, there are limits to what we can do in a week.  We recommend booking your rentals as far in advance as possible to ensure that you have your desired date and equipment.  We understand that as the date draws closer your quantities may change and things will need to be altered, but we are prepared for that.  The biggest obstacle is making sure that your main elements like tents, tables, chairs, and decor, etc. are spoken for."
There you have it–the Ten Commandments of Tent Weddings.  If you found this article helpful in planning a tent wedding, you might also enjoy this article on Backyard Wedding Planning.  Are you looking for a Saratoga Springs Wedding Photographer?  Be sure to look at our Wedding Photography Portfolio.  Or call 518.584.4237 to schedule a consultation.  We would love to help you create the wedding photos of your dreams.