What is so important about a wedding album?
If your photographer hands you a DVD with all the digital files, it is pretty much the same thing, right?  WRONG.  Absolutely, positively wrong.   And the following is my explanation of why I feel so strongly about this.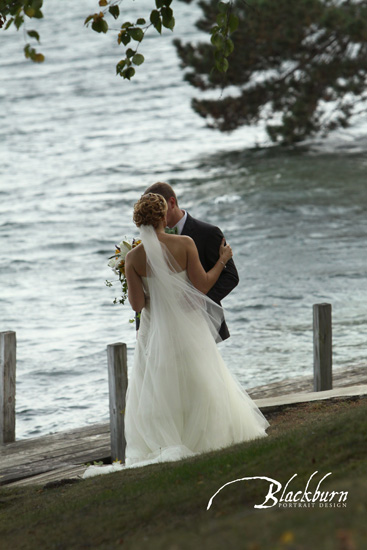 A Wedding Album Tells a Story
A wedding is an event that is a story.  It is a story that documents the joining of two families to form an entirely new unit.  Wedding pictures are the first documentation of that new unit.  If a photographer hands you just a disk of images, it is like an incomplete thought, or a sentence fragment.  No matter how beautiful each image is, no matter how much you like them, you do not see them as a complete story.  You cannot appreciate the scope of the event by simply looking at each image individually.  When I am photographing a wedding, I am photographing it so I can tell a story with the images.

A good wedding album tells a complete story, from the details of the invitation and flowers, to the bride dressing, through the ceremony and the reception.  It includes both formal and informal portraits of the bride, the groom and their families.  It documents candid, real moments.  You say the disk has those same images.  Yes, but images on a disk are not put together in a way that relates the emotion of the event.  A really good wedding album puts all these images together to tell a cohesive story and makes you feel like you are there.  It takes you sequentially through the day with feeling and emotion.
A Wedding Album Helps You Remember Your Wedding Day
So how do you really want to remember your wedding day?  As a collection of random images on a disk (that in a few years you may or may not be able to access due to new technology)?  Some people like sentence fragments, I guess.  Personally, I really enjoy a good book.
Did you enjoy this post on Wedding Albums?  You might also like to read Do Wedding Albums Matter Anymore.
To schedule an appointment with Lake George Wedding Photographers Blackburn Portrait Design, call (518) 584-4237 or use our Contact Form.
Susan Blackburn is a Lake George Wedding Photographer with over 20 years experience photographing amazing couples on the best day of their lives.