A few weeks ago, I had the privilege of doing a newborn baby photo session–it was very special because I had photographed the mom and dad's wedding a few years before. I love it when my brides trust me with their precious little ones. When I found out that Libby would be visiting her grandmother I was really excited to meet her. Little Libby was only a few weeks old, but she was adorable! She was very alert and very, very smiley. It was a bonus that we had some very cool accessories to play with during the photo session.
We started out with an lace ecru dress against a beautiful quilt made by Libby's grandmother, who is a master quilter. The colors were so complimentary to her skin tones and the dress she was wearing. I also liked the textures of the dress and the quilt.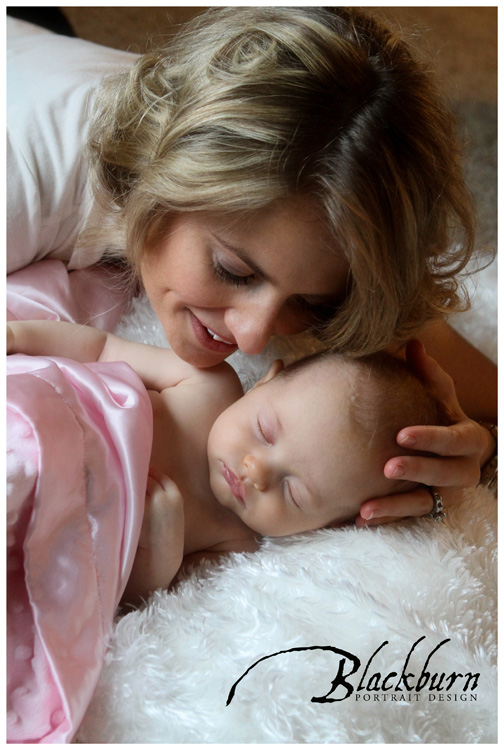 Hope you enjoyed these newborn baby photos. If you would like to see more newborns, please check out our Baby Photography Gallery. Interested in becoming a client, please fill out a contact form or call (518) 584-4237.
Susan Blackburn of Blackburn Portrait Design is an Upstate NY Photographer located in Saratoga SpringsNew York. She photographs weddings and portraits in Saratoga, Lake George, the Adirondacks and beyond.