Black & White Photography vs. Color–it is quite the debate.  Talk to any of your friends and they will all have a different opinion.
Back when I was a student, we were only allowed to shoot black and white film for the first two years–absolutely no color.   I have always loved black and white photography because it is so classic and it strips away a lot of distractions.  This is a plus for me especially with portraits because it can really show the essence of a person.
Emily is a voice over artist. I knew I wanted to include the microphone. The lighting combined with the black and white really makes her pop.But I also love color photography.  Color has so many meanings and if you know how to use it, it can dramatically convey mood in a completely different way than Black & White photography.
There is an old saying that a picture is worth a thousand words, and I could not agree more.  One of the reasons I like to do a consultation with all my clients before a portrait session is so we can discuss exactly what it is they want their portraits to say.  I also find it interesting that some people are so strongly drawn to one or the other.  Talking about things ahead of time really does contribute so much to the final portrait.
Besides the overall mood of the portrait, I also like to find out where the portrait is going to hang.  For instance, are there certain tones or colors we are trying to match or complement?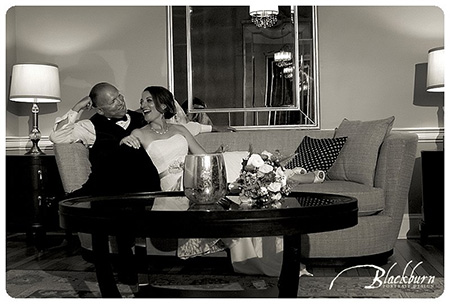 So, do you have a distinct preference?  Color or Black & White?  Leave a comment to let me know.
Did you enjoy this photography blog post?  You might also enjoy this blog post on Planning Your Portraits.
Ready to schedule your Portrait Session?  Please give us a call at (518) 584-4237 or use our Contact Form.