Lighting is the Secret Sauce–especially in Fashion Photography.
Daley's on Yates posted a behind the scenes shot of one of my favorite images from the day.  And I thought it would be a great way of demonstrating how lighting really creates mood and dimension in photography.
We were at the restaurant to shoot an editorial for Saratoga Bride on what guests would wear to a wedding reception.  We had some Motown inspired looks to shoot in this great industrial modern space decorated with Midcentury flair.  Dress is from Saratoga Elegance.  Hair and Makeup by True Beauty Bride completed our look.  The great slim tuxedo was from Jonathan Reid .
The photo above is pretty much the scene without additional lighting.  It is a pretty accurate record of what the scene looked like in "real life."  I could have shot the image like this with just available light–but it would not have been too exciting.  I wanted to create drama and a little sexiness.  The flat light from the large windows in front of the subjects was just not that great.  That red dress was just screaming for proper light.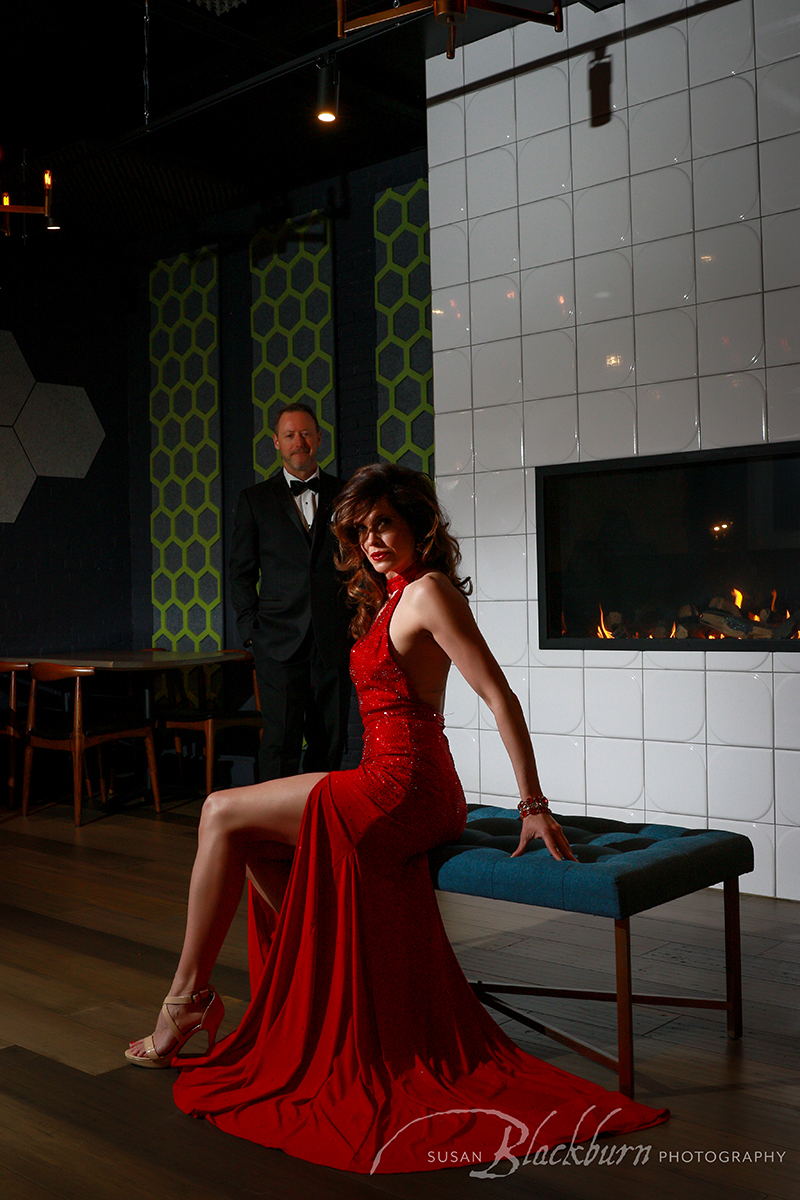 I am pretty happy with how this turned out.  I love Naomi's pose–she looks like a Bond Girl, and I think it really sells that red dress, wouldn't you agree?
Lighting is like the secret sauce, especially for fashion photography.  It adds that little zest or kick.
Would you like to discuss your photography needs?  Give us a call at (518) 584-4237 or use our Contact Form.
Here is a quick Behind the Scenes video from the shoot: