Can You Do The "Drape" Shot?  for High School Senior Portraits?
One question I get asked a lot as a High School Senior Portrait Photographer in Saratoga–"Can you do the 'drape' picture?"  For those of you who do not know–the 'drape' picture is the traditional yearbook picture.  It is the picture with the Executive Blue background and the girl is wearing a black velvet drape with pearls.  The boys are wearing the traditional suit and tie.  The portrait is lit with three or more lights.  And yes, I can and do create those with many of my High School Senior Portrait clients.
If the student has expressed an interest in these types of portraits either because their yearbook requires it or the parents just want it, I am always happy to do them.  I actually think they look great in the yearbook, especially when all the kids do them–it lends a continuity to the book that makes it visually flow nicely.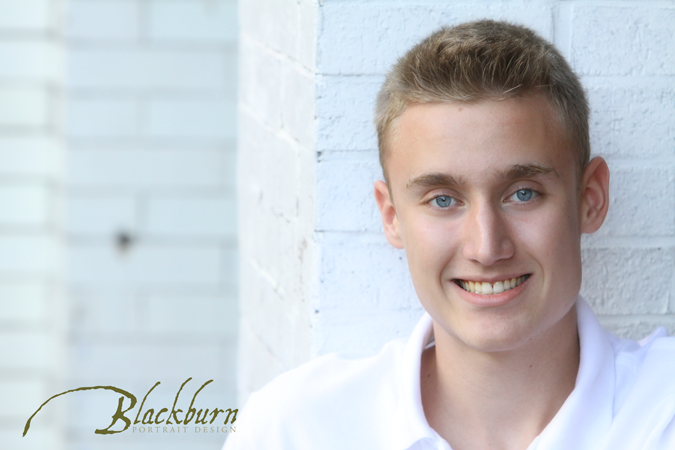 However personally, for the photographs that you hang on the wall for wall portraits at home, I much prefer something a little more in tune with who the student is.  After all, this is probably the last time they will be having a professional portrait made until they get married.  Most teenagers do not feel totally comfortable in the traditional yearbook pose, and they like to highlight their personality a bit more through their clothing choices.  Don't get me wrong–many of my clients do order large wall portraits of the "drape" picture and they look great.  There is no right or wrong here.  It is all a matter of personal taste.  Or you could just order both–I would be super happy with that.
If you are looking to do your High School Senior Portraits, be sure to check out our Tips on preparing for your High School Senior Portraits.  If you would like to schedule an appointment please call 518.584.4237 or fill in our Contact form.
Susan Blackburn is a Wedding and Portrait Photographer in Saratoga Springs NY.  To learn more about Senior Portrait Photography, be sure to visit the FAQ section on planning your Senior Portraits.