Adventures in Lighting at Weddings | Saratoga Wedding Photographer
Today I wanted to just talk about some different lighting techniques that as a wedding photographer I like to have in my little bag of tricks. Sometimes as a Saratoga Wedding Photographer, I find myself in some different or tricky lighting situations at weddings. I am really happy that I have some different kinds of lighting techniques at my disposal that make my job easier while making my wedding clients happy. I am still in the process of editing the weddings I used here to illustrate my point, so stay tuned for the longer blog posts!
Natural Light During the Day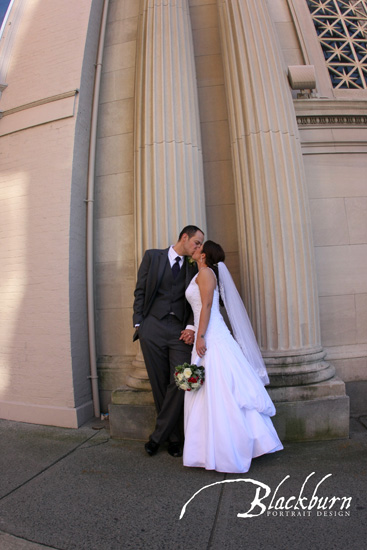 Because Emily and Mark chose to do a First Look and see each other before their ceremony, we got to use beautiful available light in open shade. I love the architecture of the Franklin Plaza, which is an old bank.
Sunset Silhouettes with Natural Light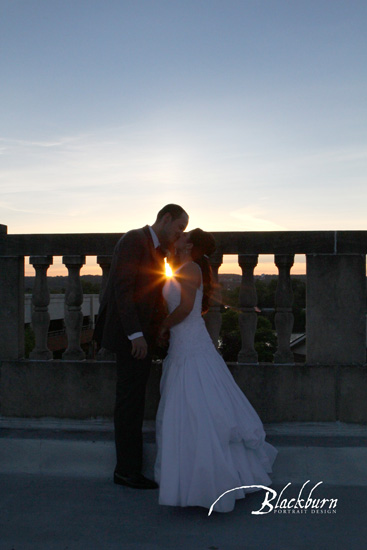 When we got back from the ceremony, the sun was starting to go down. We were lucky to capture this photograph on the rooftop using available light. We were just in time–the sun is creating a starburst between them. A big thank you to Dominick of the Franklin Plaza for helping us get up to the roof in time–having helpful staff at the catering facility goes a long way in making my job easier.
Off Camera Strobe Indoors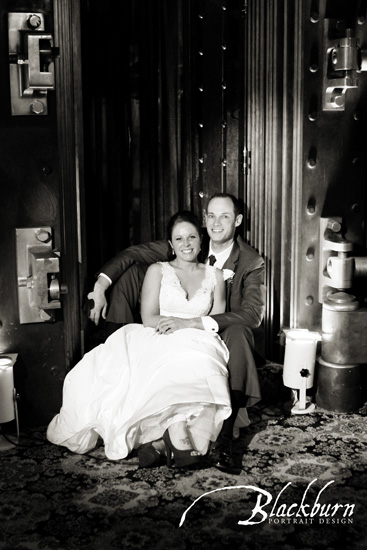 We then took the elevator down to the main level where there is a Vault. Here we needed off camera lighting. I used a main light to light their faces as well as a tiny light to define the door in back of them. Finally, I decided to convert the image to black and white because it reminds me of an Old Hollywood film still.
Off Camera Strobe Outdoors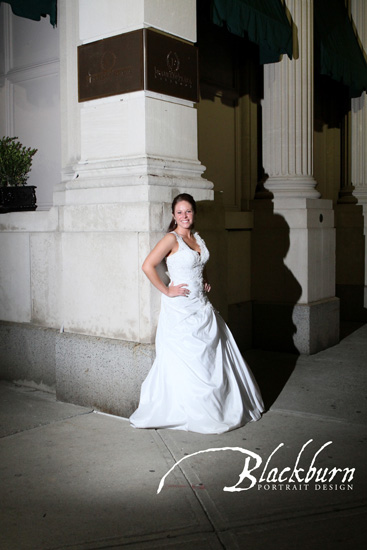 Here we are outside again.  I like to do some night shots if at all possible for the variety it gives couples in their wedding photos.
We decided to go outdoors during the reception to do some night shots. Again, we have employed off camera lighting to give a three dimensional look and light Emily properly. I love how sassy Emily looks here.
Same Weekend, Different Wedding–Outdoors Natural Light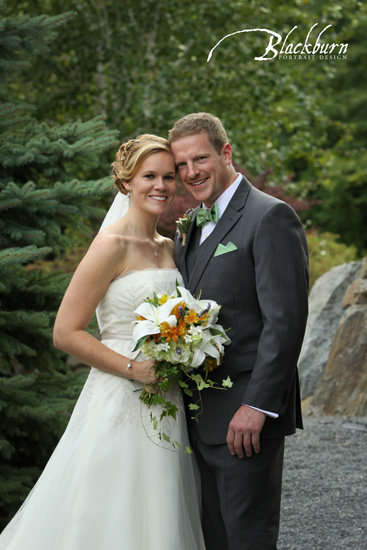 Same weekend, different wedding.
This was the next day up at the Inn at Erlowest. Again, the bride and groom chose to do a First Look. We were in open shade and were able to achieve great light without adding any flash.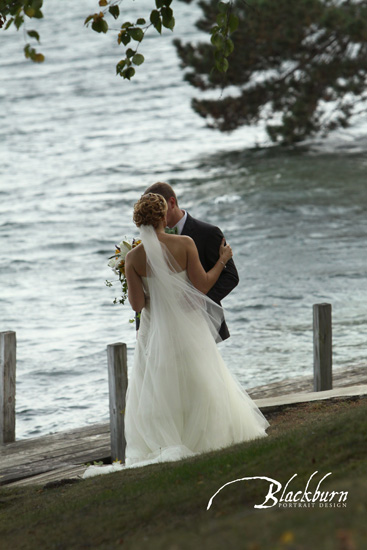 Night Shot With Off Camera Lighting
As you can see, different situations call for different lighting at weddings. Again, I really do think variety is very important in Wedding Photography.  I am so happy I have been able to take classes and learn how to implement some of these lighting techniques in my photography and give my clients some unique wedding photographs.
Interested in viewing more wedding images? Be sure to visit our Wedding Photography Portfolio.