Engagement Photo Wardrobe Tips
"What should I wear for our Engagement Photo Session?"
That is a common question I field when planning an Engagement Photo Session with my clients.  I love doing Engagement Photos for my couples.  I like to help them plan ahead so we get the very best results.
Style:
The first thing you will want to do is decide whether you want to do formal or casual Engagement photos.  Or you could do both.  Many of my couples choose two outfits–that way they have a larger selection of images.  The most important thing is that you both look as if you are going to the same event.  For example, if he is wearing shorts and a t-shirt, she needs to dress casually as well.  A day at the beach looks very different from a night on the town.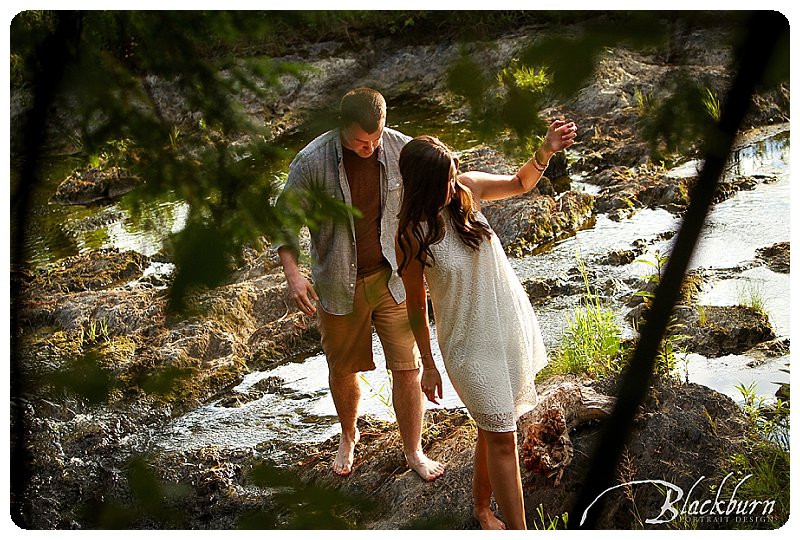 Accessorize:
Make sure you remember the right accessories.  The right shoes, jewelry, etc. really add polish to the finished images.  And don't forget to wear the appropriate undergarments.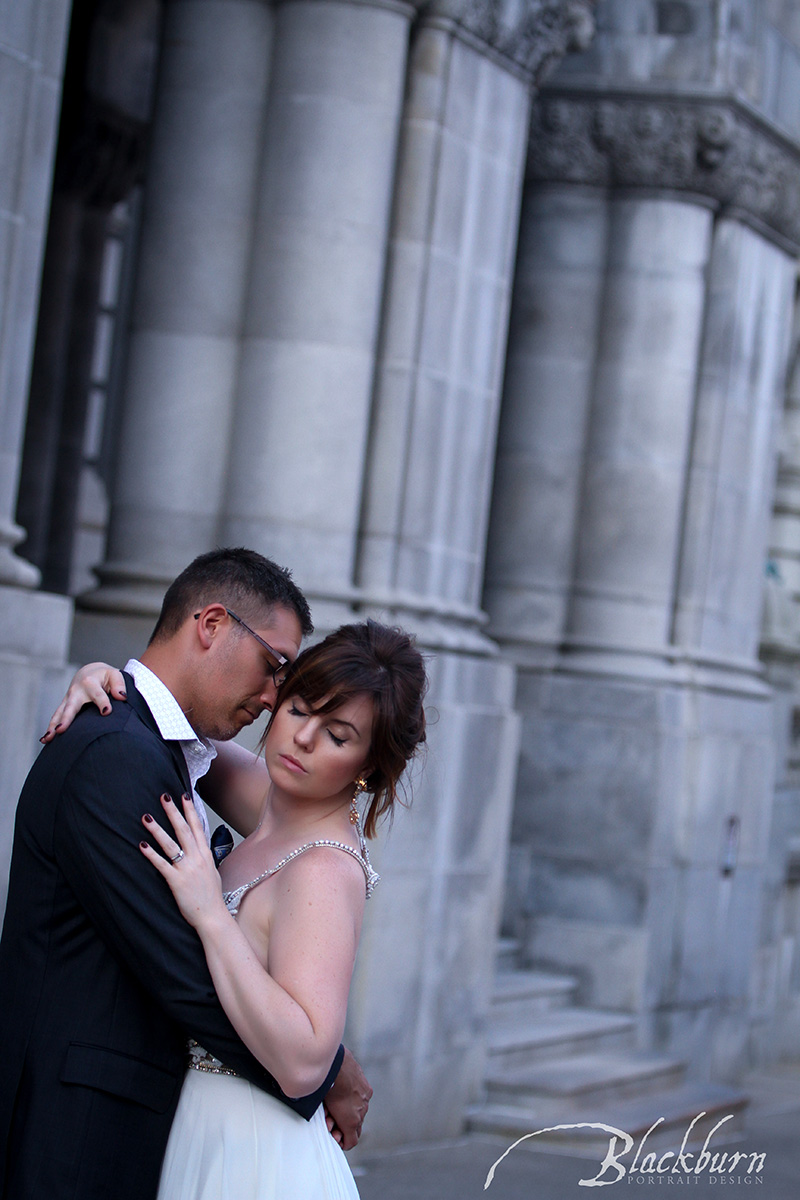 Color Harmony:
Color Harmony in portraits is very important in photographs.  As a portrait photographer, I want to be sure the viewer is focused on the subject's face.  Too many colors or patterns detract from an image.  Color Harmony helps create a unified look in the finished photos.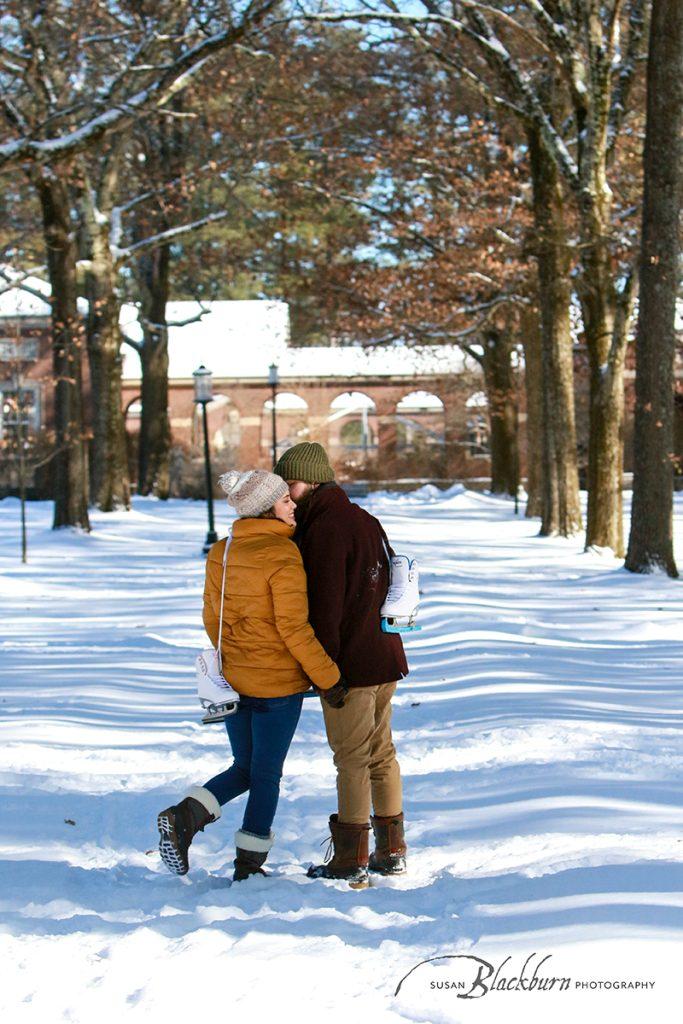 Grooming:
Most of the women I photograph for an Engagement Session choose to have their hair and makeup professionally done.  Doing so makes them feel pampered and confident.  It can also be a great way to test looks for the Big Day.  The guys should make sure their hair is neat and clean and their facial hair is trimmed properly.  Nails should be trimmed and neat.  Little details can make a huge difference.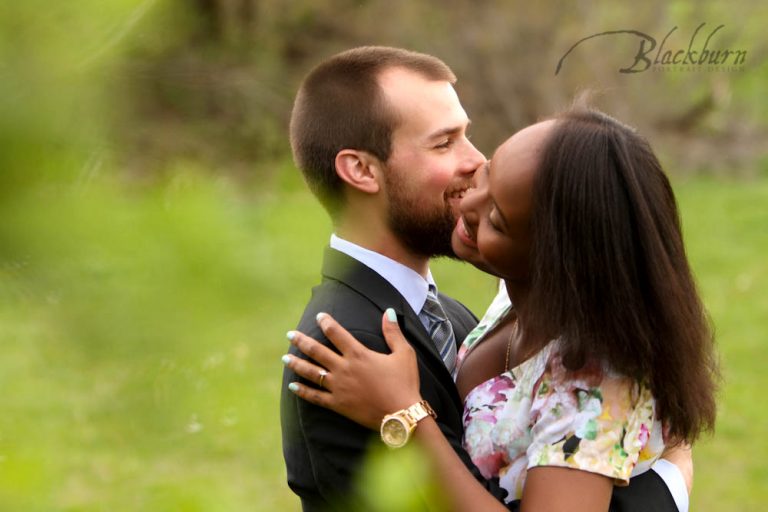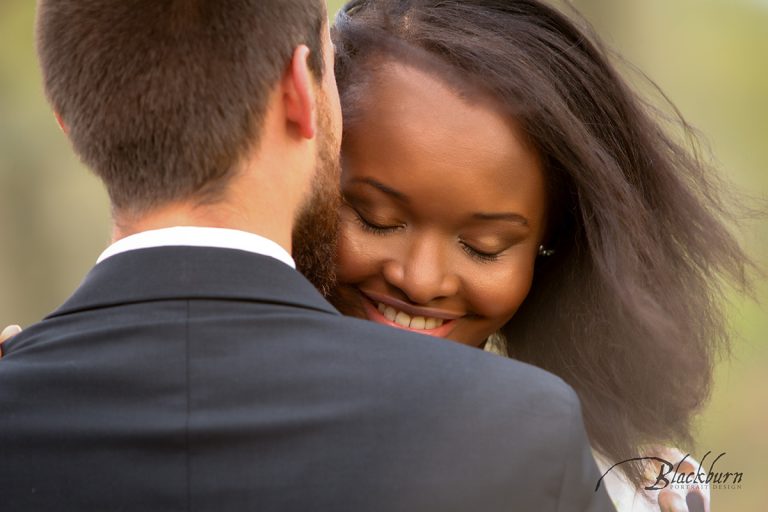 Lastly, relax and wear a smile.  Use your Engagement Photo Session as a break from wedding planning.  You will be glad you did–and the results will show in the finished images.
If you enjoyed this article on Engagement Photography, you might also enjoy a post on Wedding Planning.  Or you might enjoy looking through our Engagement Photography Portfolio.
Are you planning a wedding or an engagement session?  We would love to photograph it.  Please call 518.584.4237 or fill in a Contact Form.