Get Your Rock Star On: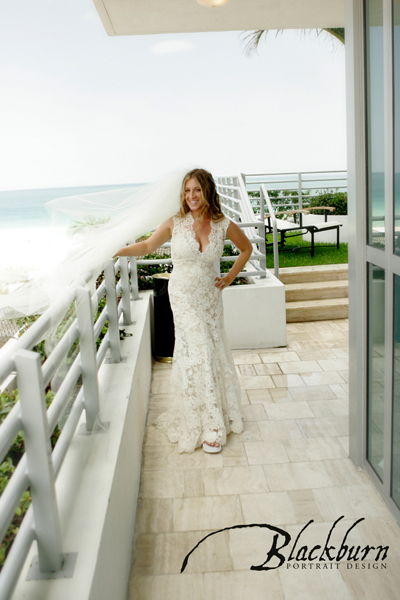 I am sharing this photo today from a Destination Wedding I photographed in Miami Beach at the Bentley Beach Hotel. It is a really cool hotel right on the beach in the Art Deco District in Miami. I loved photographing there–the vibe was really cool and laid back. Plus, my bride Meredith was gorgeous. Here she is wearing the gown that her husband Josh picked out for her. This was just after a small thunderstorm rolled through, leaving the grass slightly damp and looking lush. The wind was blowing the veil and Meredith totally rocked the look. I had a great time photographing this Miami Beach Destination Wedding. The funny thing about this wedding was it was not supposed to take place in Miami at all. While the couple lives in Miami, they really intended to get married in the Berkshires at a special spot where they had met while they were camp counselors. Things fell through with the venue, so they asked if I would be willing to travel for their wedding down to Miami. I did not need to be asked twice. When an opportunity comes up for me to travel, I usually do. I like being in a totally different place and taking advantage of opportunities for photos that I would not get at my usual venues. Sometimes things happen for a reason, and while I am sure the photos in the Berkshires would have been wonderful, this day in Miami was really perfect. Cheers to shaking things up a bit.
Did you enjoy this destination wedding photography post? You might also enjoy this destination wedding photography post. To schedule an appointment to discuss your upcoming wedding and all of your photography needs, please call 518.584.4237.