Happy Birthday, Baby!  Saratoga Children's Portrait Photography
This installment of Then and Now–Wow! features a very special little girl.
Our First Meeting:
I first met Ivy last year during the first few days of her life. I was happy to photograph my friends Chris and Donna's new little baby for a Newborn Photo Session.
Ivy slept through the entire Photo Session, so either I did something right, or she was completely unimpressed with me.
Happy First Birthday!
Last week, Ivy turned one–Yay! Donna and I took her to a local park to photograph her, complete with sparkly tutu and cupcakes. It was a ton of fun and I love the portraits. They are truly Ivy. Ivy is a very engaging toddler, who I loved photographing. Below are some words about Ivy written by her Daddy, Chris:
"Donna and I are both post-40. We both feel very young because we have young children and young friends. So having a new baby at 39 and 48 didn't seem like a stretch.
"Prior to Ivy coming into our lives, we believed that our lives were complete. We were perfectly happy with raising two girls, getting them through grammar school, adolescence, and ultimately through college. We took the customary yearly vacations, participated in the local youth sports leagues, and shared friendly time with other families with children. You don't always know it or feel it when it suddenly happens, but life tends to become rather routine. It's not that you're unhappy or discontented, but you know everything; how it's going to happen, when it's going to happen, what's going to be said, by who and when.
"We did not really plan to have a new baby, but we weren't particularly trying to prevent one either. We just said, let God decide. If it happens, great. If it didn't, it wasn't meant to be and we could live happily ever after with the family as it is.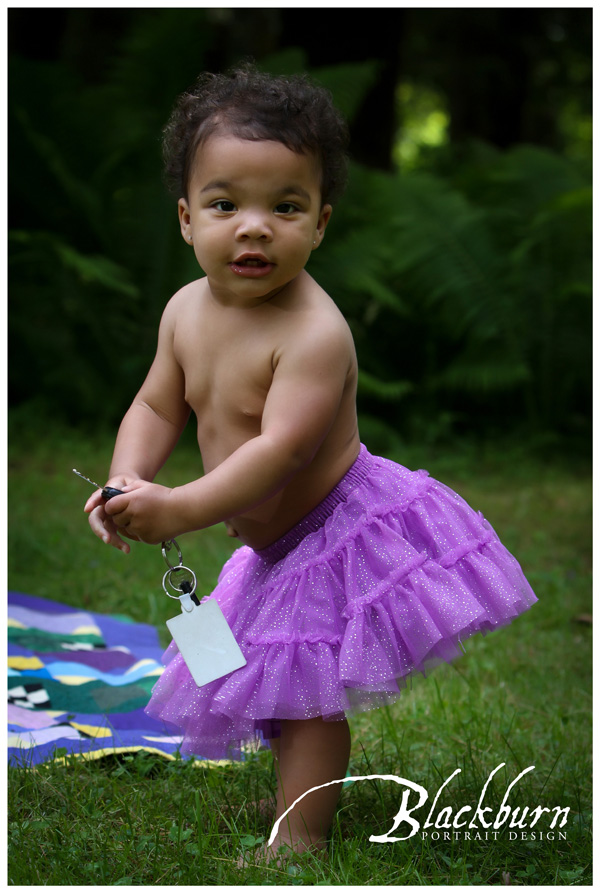 "The best part about Ivy was her entrance into the world. We had a date. A lot of parents aren't so lucky. We were told May 24th, and Ivy was delivered 14 minutes past midnight on May 24th. Everything about her seemed easy. How she slept for long periods at night, allowing us to get sleep. How she ate on schedule. She only cried when she really wanted something. She wasn't a sickly infant. Everything was just right. We thought, if you're going to be over 40 and have a new baby, this is the one to have. She is no problem at all.
First Birthday Cake Smash Photos:
"The joy that she's added to our family has been immeasurable. Not only for us, but for her sisters as well. Older children tire of their parents and often times tire of each other. Ivy's coming into the world made life special for all of us. The sisters have a commonality now; a little sister.
"As parents, we have a chance to do some things together with Ivy that we missed with the older girls. The way we all look at Ivy with such admiration, adoration and pride, it's like we all see big things ahead for her. She seems so smart and does so many things earlier than other babies. She slept on her stomach right away. She ate table food very early. She eats almost any food we give her. She walked at 9 months. She watches TV with an understanding. She dances to music. There is so much more to come and time is going too fast! Her 1st birthday came like a bolt of lightning. It seems like yesterday that I carried her in the baby carrier on my stomach.
"You can tell from Facebook and other media how we bubble over Ivy much like parents of a 1st child. It's not because we love Ivy more than we do our other children, but it's more because of the gifts that she brings to us all. We are all overwhelmed with her presence. Halle and Mariah can't stop holding her and kissing her. We have to make them put her down and give her space. I can't wait to get home to see her every night after working. I'm a little sad when I don't see her before her bedtime. Donna, who's with her every day and almost every moment will miss her after only a few hours away her.
"I hope that I was able to paint a picture as to how special Ivy is too us. I could go on forever. She is the center or our family and the center of our lives. And I mean for all of us."
Did you enjoy reading this post about Ivy? You might also enjoy reading about her Newborn Photography Session.
Saratoga Children's Portrait Photography by Susan Blackburn–Heirloom Portraits That Celebrate Life's Milestones.