Have you considered having a First Look with your Dad?
We have seen lots of First Look Photos of Brides and Grooms–they are very touching and beautiful.  But have you considered having a First Look with your Dad–the very first man in your life?  I love photographing the first time a Dad sees his Little Girl all dressed up for her wedding.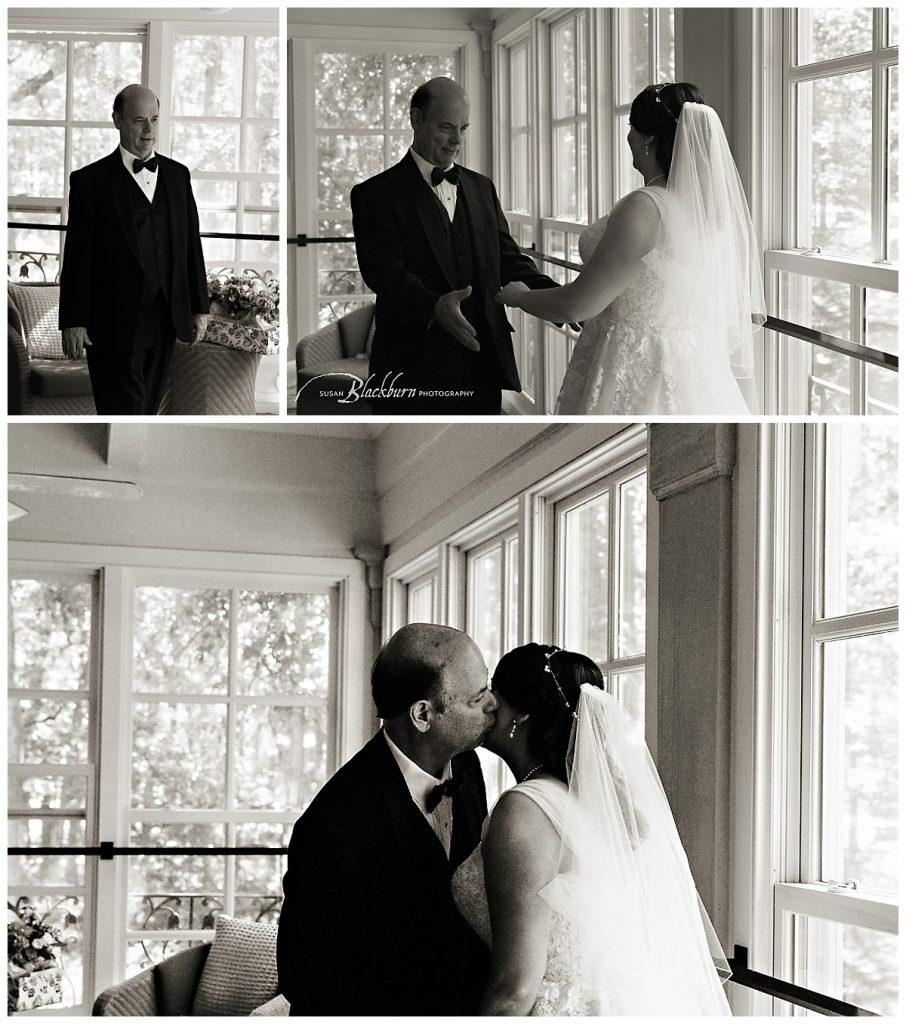 Here is what Angus had to say about his First Look when seeing his daughter Danielle for the first time on her wedding day:
"I enjoyed being able to have our "first look" before my daughter Danielle's wedding this past September. It was a very special private moment that we were able to share together. I will always remember her happiness when our eyes met , the smile on her face, and her radiant beauty. It made me reflect on her growing up- various moments, such as her first day of school, the challenges she had faced over the years, and her having to work so hard to succeed.  At that moment I was so proud of her and also happy it was captured by our photographer. In the moment, I only saw my daughter and never realized anyone else was there. To see that special moment in photographs makes me smile, something I will always treasure. I would advise every dad and daughter to have their "first look".  It's something they'll never forget."
As a Wedding Photographer, I feel so privileged to be able to capture such meaningful moments for my clients.  I am in awe that people trust me to do this for them.  Thank you to Danielle and her family for allowing me to photograph this special day!
Did you enjoy this First Look Post?  You might also enjoy reading this First Look or Not Post.
Are you looking for a wedding photographer to document your special moments on your wedding day?  We would love to hear from you!  Please call us at (518) 584-4237 or use our Contact Form.