Is Planning a Home Wedding Right For You?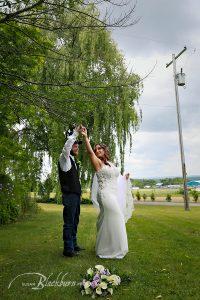 Lately I have been lucky to photograph some weddings for my couples at their homes.  During the Pandemic, intimate Home Weddings became more popular.  What could be more nostalgic or sweet than a wedding at home?  An At Home Wedding calls to mind a simpler time–they are both sentimental and personal.  Remember that movie Father of the Bride?  But before you get too caught up in your idealized version of a home wedding, know that actually planning one can be challenging as well as rewarding.  To host an At Home Wedding, you will need nerves of steel and not be easily daunted by a few minor setbacks.  Here are a few things you need to know about planning a Home Wedding.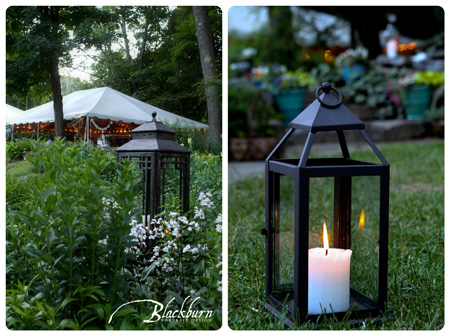 Catering and Rental Considerations When Planning a Home Wedding
1.  Before you actually commit to hosting your wedding at home, make sure you speak to your caterer and your rental company.  Many people think that by hosting a wedding at home they will save money.  This is really not true.  In fact, many home weddings cost as much, if not more than an event at a more traditional venue.  There are many things you will need to either rent or purchase to make the event a success.  Some items you might not be factoring in are:  tables, linens, china, glassware, chairs, restrooms, dance floor, lighting.  The list can become gigantic.  Any money you save on site rental will be taken up with equipment rentals, so make sure this is really a good choice for your budget–as well as your stress levels.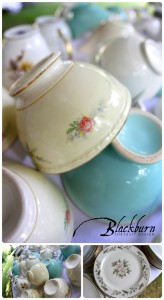 How Many Guests Can You Reasonably Accommodate?
2.  Decide how many people you actually wish to have attend, then see if your space will be able to accommodate them all.  Overcrowded is definitely not charming, cozy, and quaint–it is just super uncomfortable for everyone.
Always Have a Backup Plan
3.  Have a really great back up plan in case the elements do not cooperate.  If it rains and you do not have a tent, everyone will be in your house.  If this is not ok with you, you need to have a Plan B in place.
Hire Staff When Planning a Home Wedding!
4.  Hire help!  You will not have time to clean your house before, redo the perennial beds, transform your lawn into a golf course, make the cake, prepare the meal and do your flowers–I don't care what Martha Stewart Fantasy World you live in.  Pick a few things you want to do yourself, but leave a lot of it to other people.  People you pay to make sure it is done correctly the first time.  Especially make sure to hire wait staff, the caterer, and people to clean up.
Deposits, Permits and Insurance
5.  Find out before you put any deposits down what, if any, permits you will need.  Some places require permits for parking, restrooms, etc.  Some places have noise ordinances.  Don't wait to find out the night of your wedding or the day before.  You don't want the police visiting your event.
6.  Homeowners Insurance–will your policy cover your event if something happens?  What if a guest trips, falls and hurts herself?  You might need to purchase an additional rider to your existing policy.  Better to be safe than sorry.
Planning an At Home Wedding is not for the faint of heart.  But you may find out you like surprises and can turn some lemons into lemonade without missing a beat.
Did you enjoy reading this article on Wedding Planning?  You might also enjoy this Wedding Planning article.
Do you need to rent anything?  Try some of our Vendor Friends below:
Total Events, Melissa Logan Carrier
Stone Industries; Executive Rest Rooms, Stephanie
Are you looking for a Saratoga Photographer?  Saratoga Photographer Susan Blackburn provides elegant Wedding Photography and Bridal Portraiture in the Capital District and Saratoga Springs.  Call (518) 584-4237 or fill in a Contact Form to schedule an appointment.