I Don't Do Photo Mini Sessions
Now is the time of year where  I see all the options for Mini Sessions–fields of sunflowers, Holiday sets, whatever.  I don't want to rain on anyone's parade, but I don't do Photo Mini Sessions.  Yes, read that one again–I.  Don't.  Do.  Photo.  Mini.  Sessions.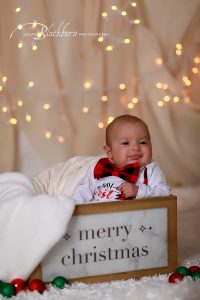 What is a Photo Mini Session?
A Photo Mini Session is when a photographer offers a deeply discounted rate for a very (very, very) short portrait session.  These are usually seasonal or holiday themed.  They generally are booked in 15 minute time blocks and come with a few edited digital files for clients to make their own prints, holiday cards, whatever.  The client pays the fee up front, usually through a website booking.
While I know many Photographers do Photo Mini Sessions, I don't feel like they are a very good idea.  I kind of think of them as the McDonald's of the genre.  Read on to find out why.
Why I Hate Photo Mini Sessions
My biggest complaint about the whole Mini Session thing is the brevity of the sessions.   My typical Family Portrait Session is at least an hour.  They are an hour precisely because I want to be able to capture great expressions with a minimum of drama and stress for all involved.  Selfishly, myself included.  I also want to spend time doing at least a phone consultation prior to make sure we talk about appropriate clothing options, etc. because there is nothing worse in a family portrait than clothing that is mismatched and distracting.
The Day Of The Mini Session:
As a mom of three kids, I know it is an almost impossible task to get everyone cleaned up, dressed, in the car, and to the location, never mind have everyone happy and with pleasant expressions on their faces.  Fifteen minutes would have never cut it for my family to get everyone on good behavior and in picture mode.  I would have spent 15 minutes getting from the car and herding kids to the proper location.  Another 15 minutes would have been spent coaxing and cajoling my little people to behave.  This would probably have been the time for whoever was constipated that week to urgently have a bowel movement.  Then, as everyone is semi-cooperative, the 15 minutes are up!  And most of my friends with kids would tell you the same.  We definitely would have a.  Been yelling at the kids, b.  Been having an anxiety attack, or c.  Both.  Pass the Xanax, please.  As a Photographer, I can tell you that it is also not great to be under the gun trying to create something worthy of being printed while a family member is having a meltdown and the next client group is waiting–sometimes not so patiently.  Again, pass the Xanax.
What Happens When Everyone Looks Great Except For That One Problem Child?
There's always one.  There is always the one family member who for whatever reason, just does not want to be there.  If you have not had adequate time to dedicate to the actual photo shoot, you get photos with everyone looking great–except for Problem Child (or Problem Dad).  What then?  Better hope the Photographer has good Photoshop skills to do head swaps.  But what happens if they never even got a reasonable shot of the person with a (somewhat) pleasant expression on their face?  Better luck next year?!
Reviewing the Mini Session Photos
Delivery of images from Mini Sessions typically is through some type of online gallery.  There is no help or input from the Photographer on what would actually work for whatever the client is intending to use the photos for.  Some images just naturally look better as wall portraits, some are great for small desk frames, and some are great for cards.  I personally enjoy guiding the selections with my clients in person.  If I charge bare bones minimum, I simply cannot do that because my time has a value to me.
Where Are You Going To Get Your Photos From The Mini Session Printed?
You get your five digital files from the Mini Session Photographer–yay!  What are you going to do with them now?  Aside from quick Holiday Cards, most people do–nothing.  They don't know where to get decent prints.  And forget trying to make a book that looks decent.  Sorry, Shutterfly is just not great.  Neither is the Walmart option.
May the Photo Force Be With You
I know that most people will still feel compelled to take advantage of Photo Mini Sessions, with their irresistible offers.  The photos in the ads are just super cute and you totally think your photos will turn out just as good.  Because let's face it, your family is the cutest on the planet.  However, the sad reality is the Photographer only has a limited amount of time to create outstanding images under constrained circumstances.  I am not saying it is impossible–there are some super human photographers out there.  But this is the major reason why I am personally not a fan of volume events–and I have done them at certain times in the past.  As a mom and as a Photographer, I can tell you they are stressful for everyone and not the best allocation of time and resources.  For example, if you shell out $250 or $300 and don't like any of the images–have you really put those funds to the best use?
If you are ready to book a full service Family Portrait Experience, you can start by filling in our Contact Form or by calling (518) 584-4237 today.
Our Family Portrait Experience
Once you have booked your Portrait Session, we will go over clothing and location items during our Consultation.  The day of the session, we will have plenty of time to create lovely images you will be proud to display and share.  At your viewing and ordering appointment, we will go over the edited session images and choose the photos you love.  Our lab will print your order to the very highest standards and it will be delivered in a timely manner.  Because we love what we do and we want you to be happy.
Be sure to visit our Newborn/Family Portrait Gallery to view more of our work.  You might also enjoy this blog post on Locations for Family Portraits.