Must Have Photos for Your Wedding Album
A common question I get from clients is "What photos should we put in our wedding album?"
Many of my wedding photography clients seem to get paralyzed when they need to make a decision on choosing their wedding album pictures.  There are so many choices and they love all their wedding photos!  Gone are the days when a wedding album mainly featured family formal photos.  I look at wedding albums now as more of a vehicle for telling a story of your wedding day.  So what are we looking for when designing an album?  Here are some categories you want to include:
Wedding Details:  During the course of planning your wedding, you have spent a lot of time making decisions about what details to include for the day.  When we are photographing a wedding, we make sure to document those details.  So please include at least a few images of the wedding detail photos.
Getting Ready Shots:  You don't need to include a whole bunch, but a page or two dedicated to the getting ready portion of the day helps build the story.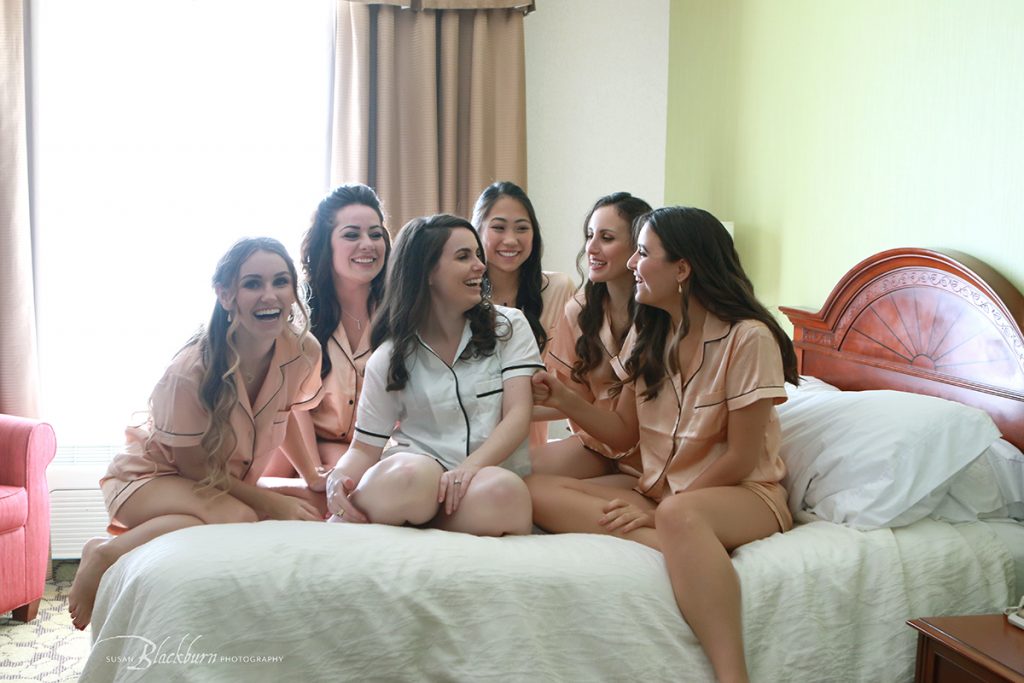 A "First Look" for Dad:  This is often a very emotional and meaningful moment that I really love photographing for my Brides.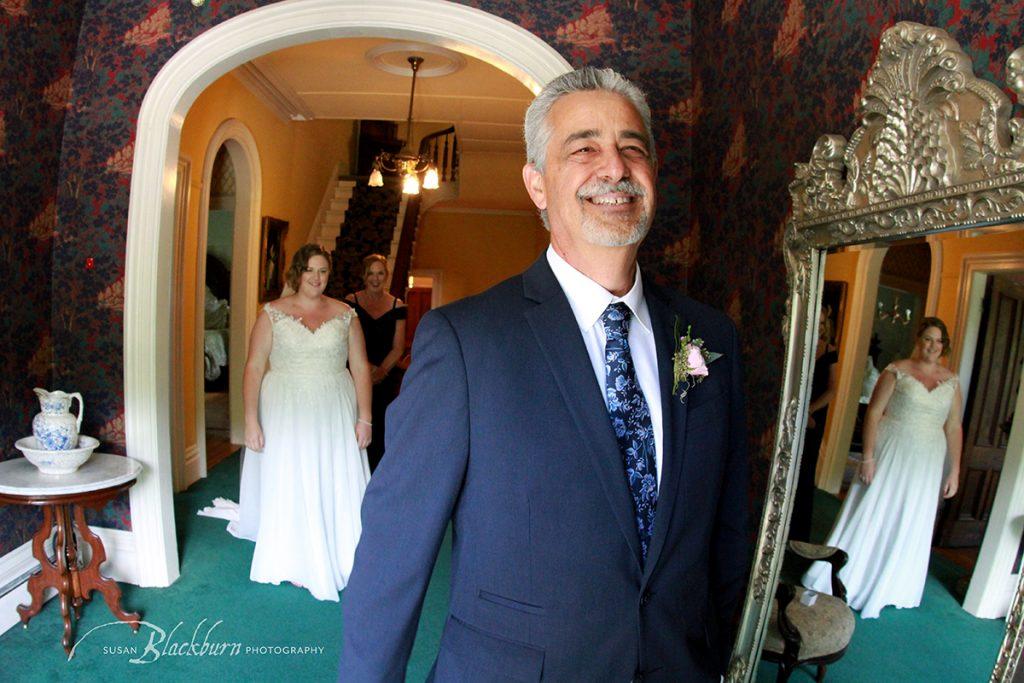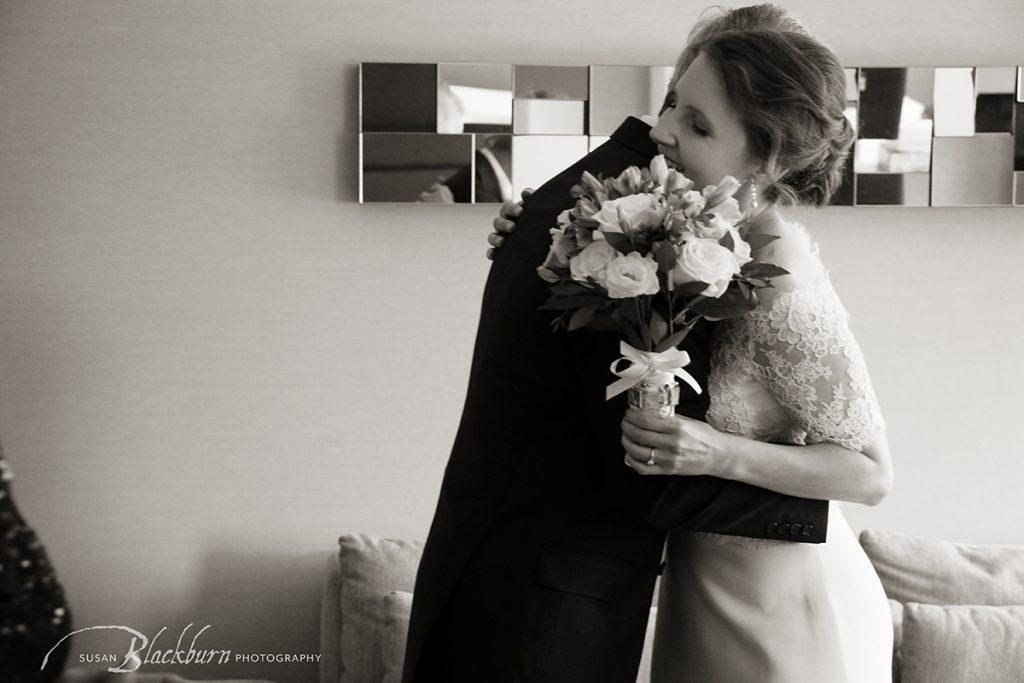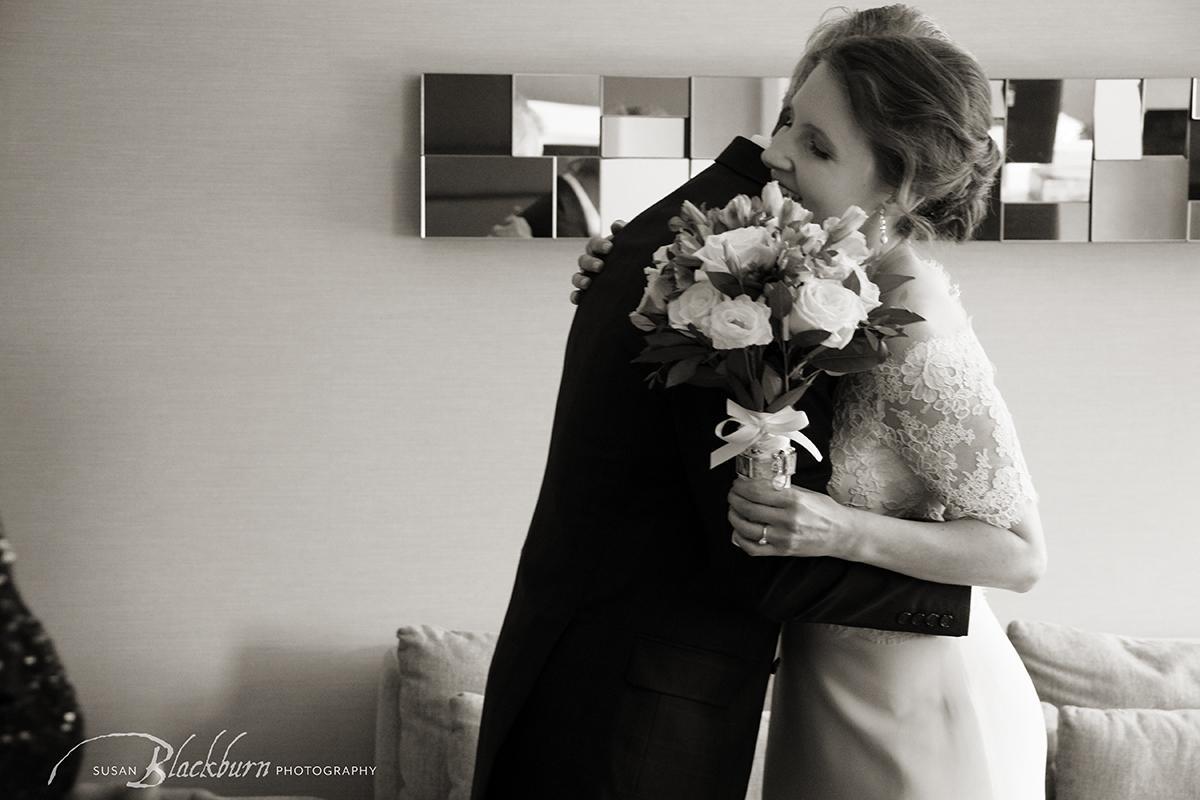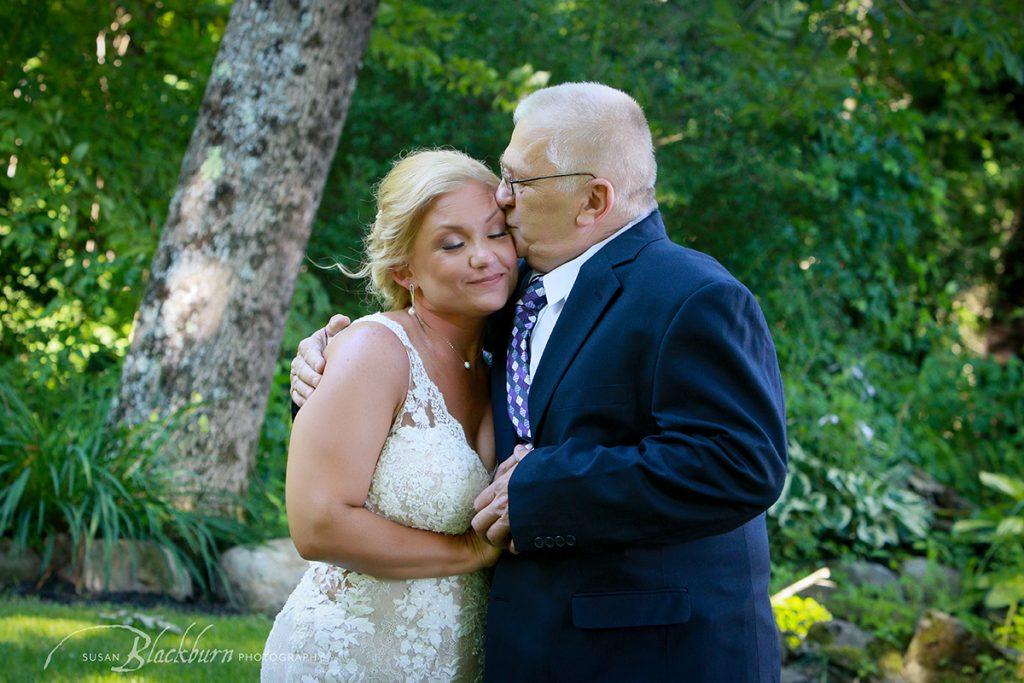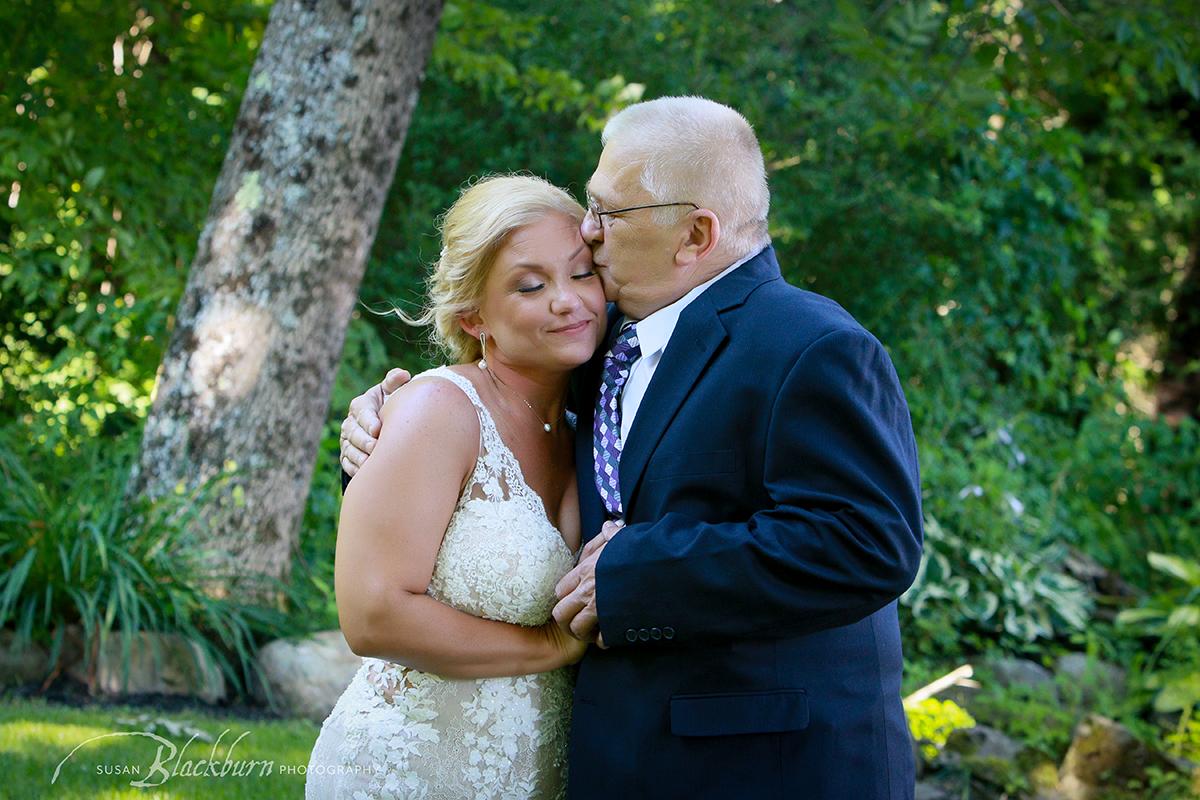 Individual Portraits of the Bride and Groom:  You look amazing, so make sure you include at least a few individual portraits!  A selection of full length, as well as tight closeups is ideal.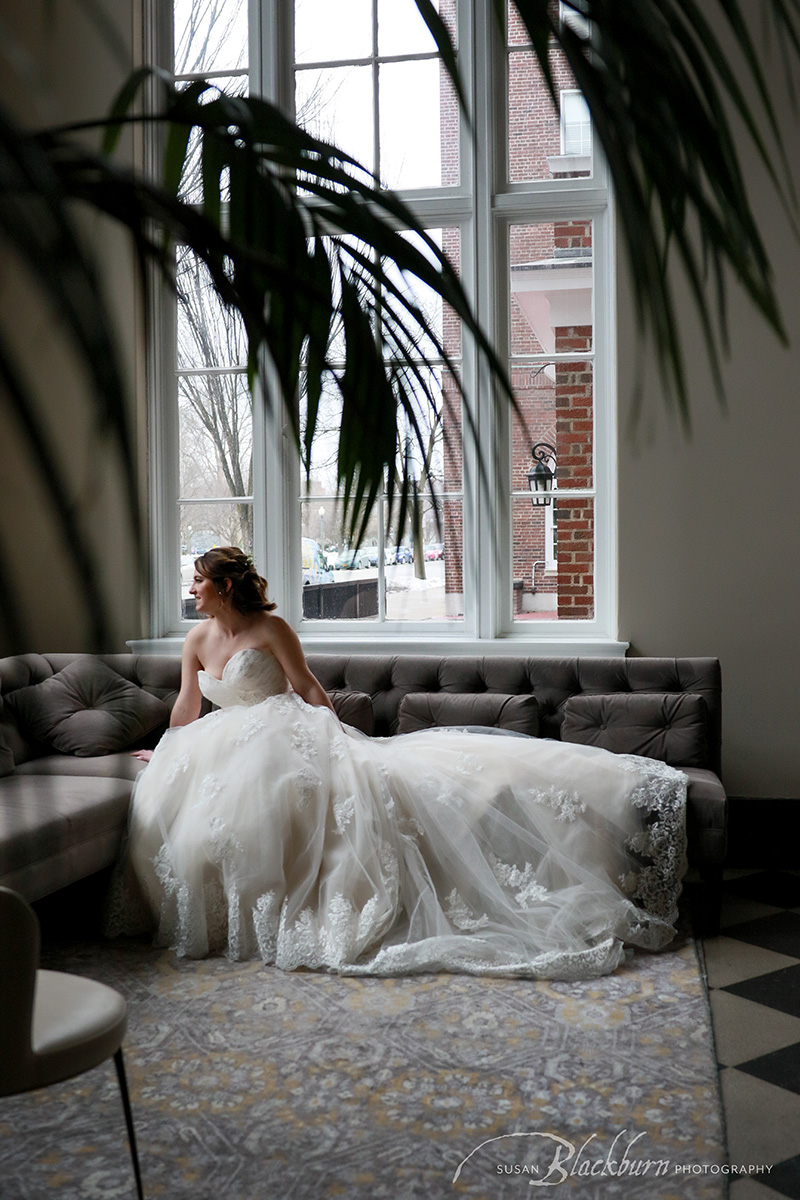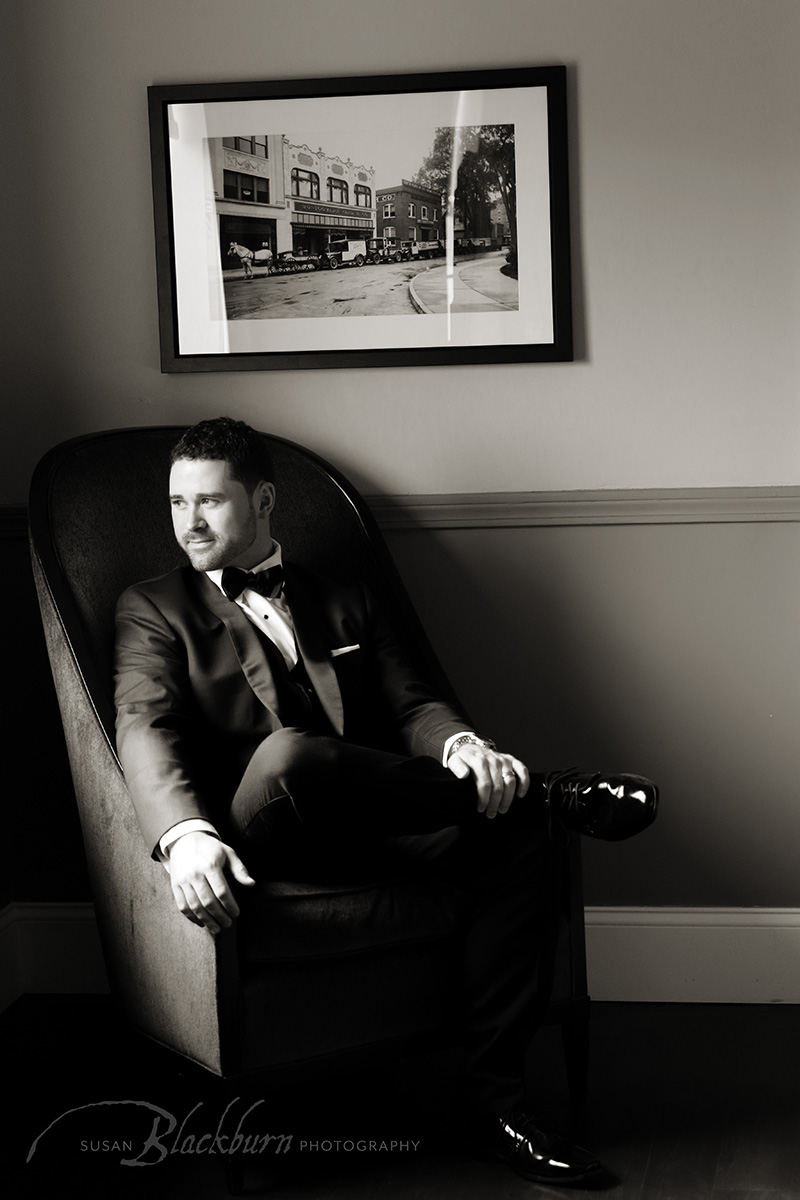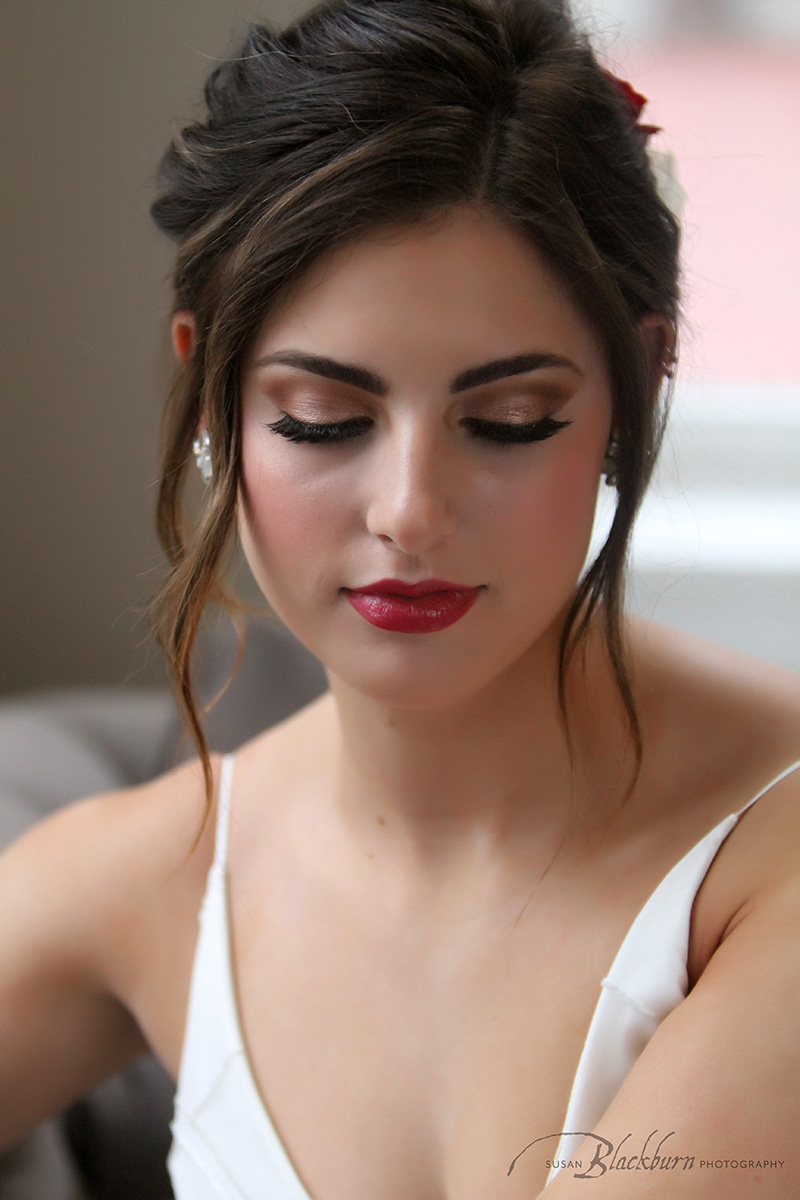 Candid Ceremony Moments:  Images in a photojournalistic style capture the moment and tell the story.  Personally, I feel like the ceremony is the most important part of the day, so you should have more than one page dedicated to this.
Family Groups:  A few family formals are fine to include, just don't get crazy.  I feel like family formals can be displayed around your home as small prints, but a few in the wedding album is perfect.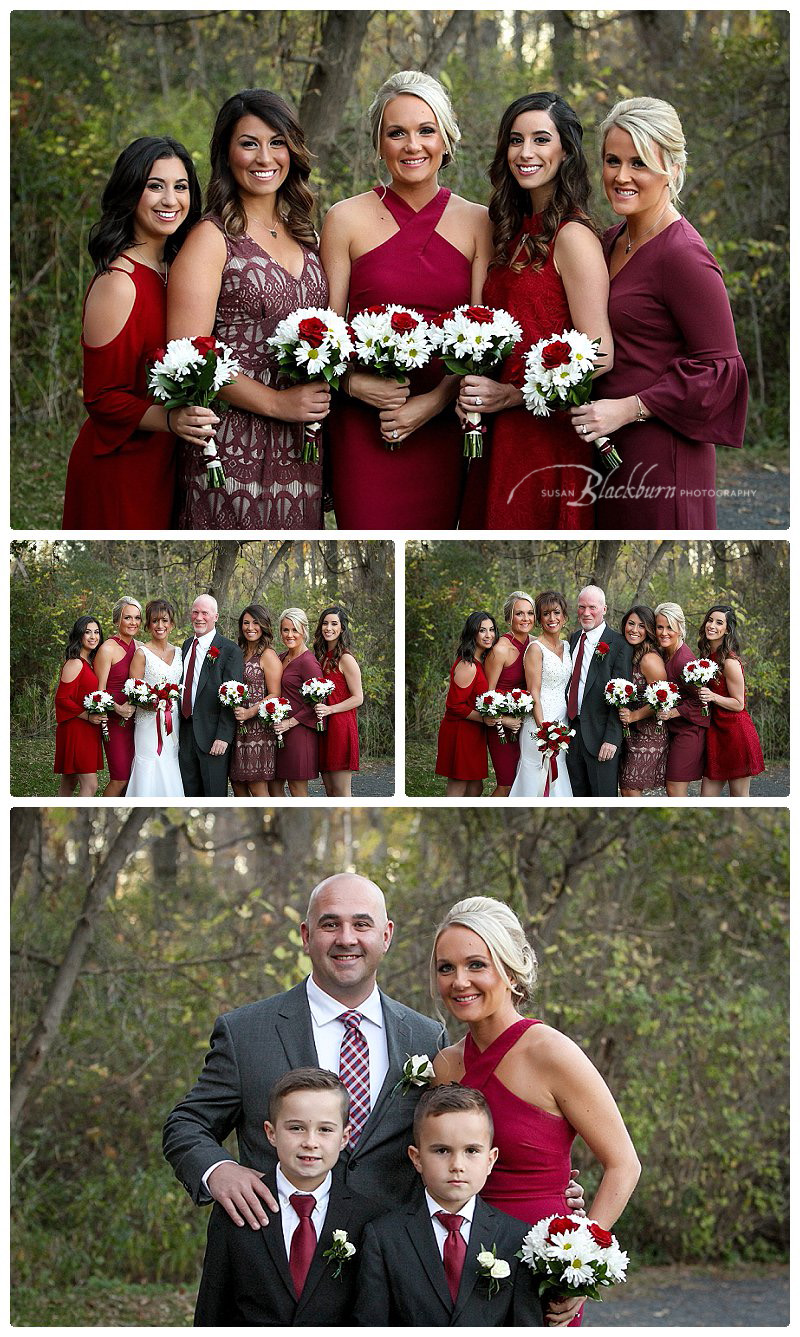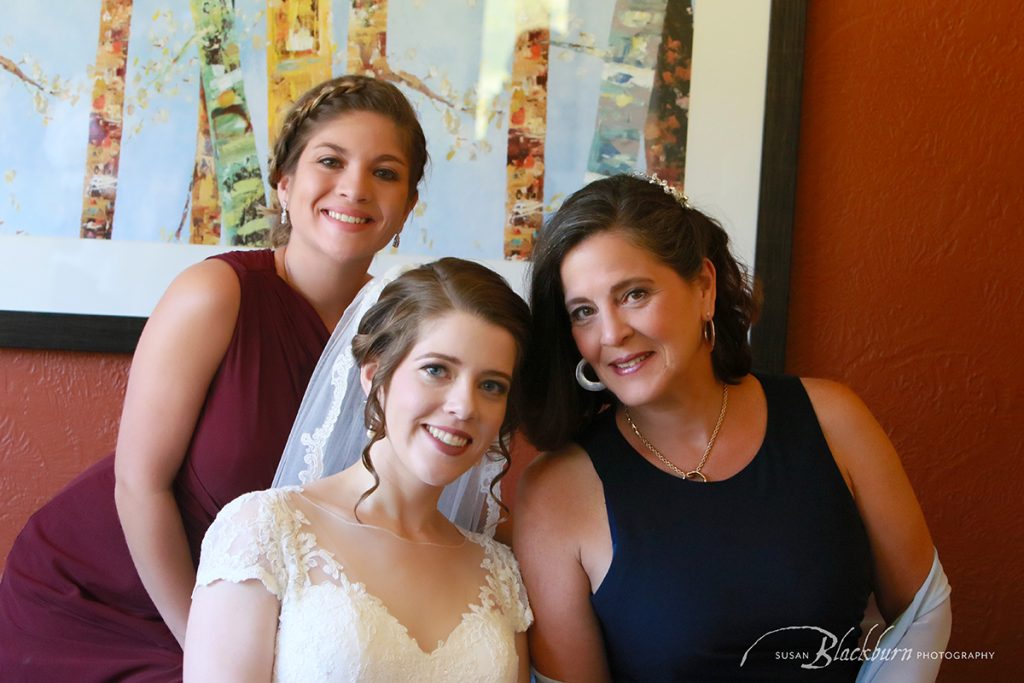 Bride and Groom Together:  When choosing your wedding album pictures, make sure you dedicate a few pages to portraits of the two of you together in the album.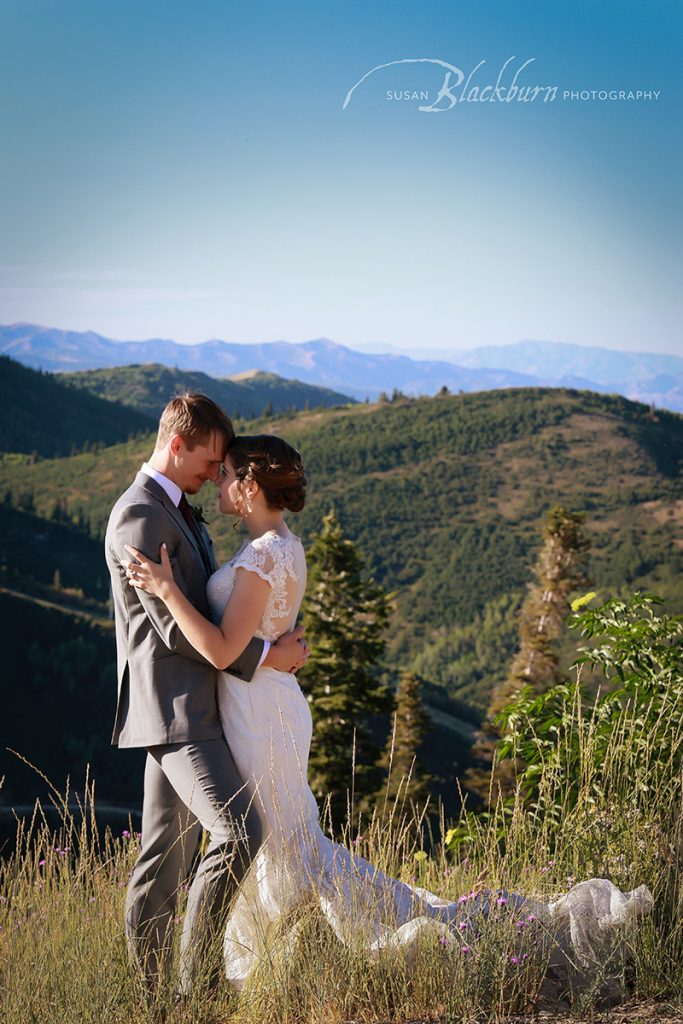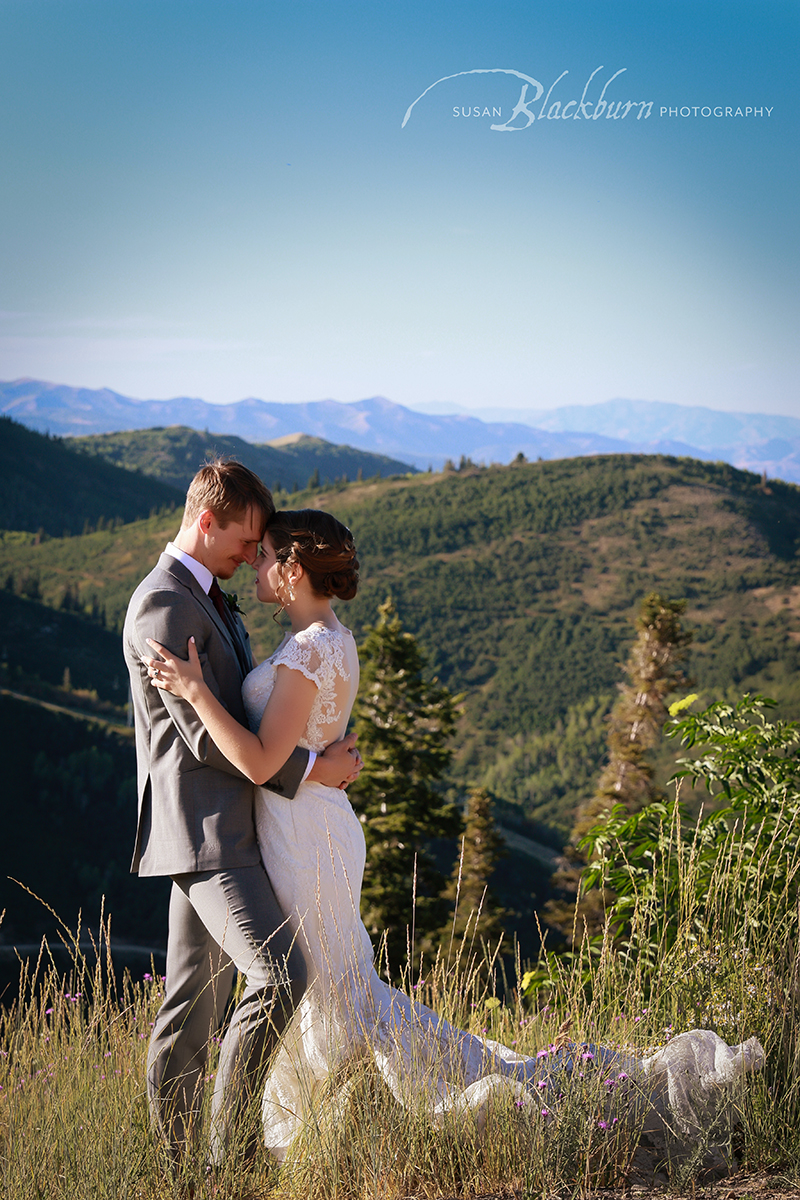 Reception Photos:  The Reception is important to put in your album.  Most couples put a lot of thought into their party.  When choosing your wedding album pictures, be sure to include a couple pages of details and fun shots.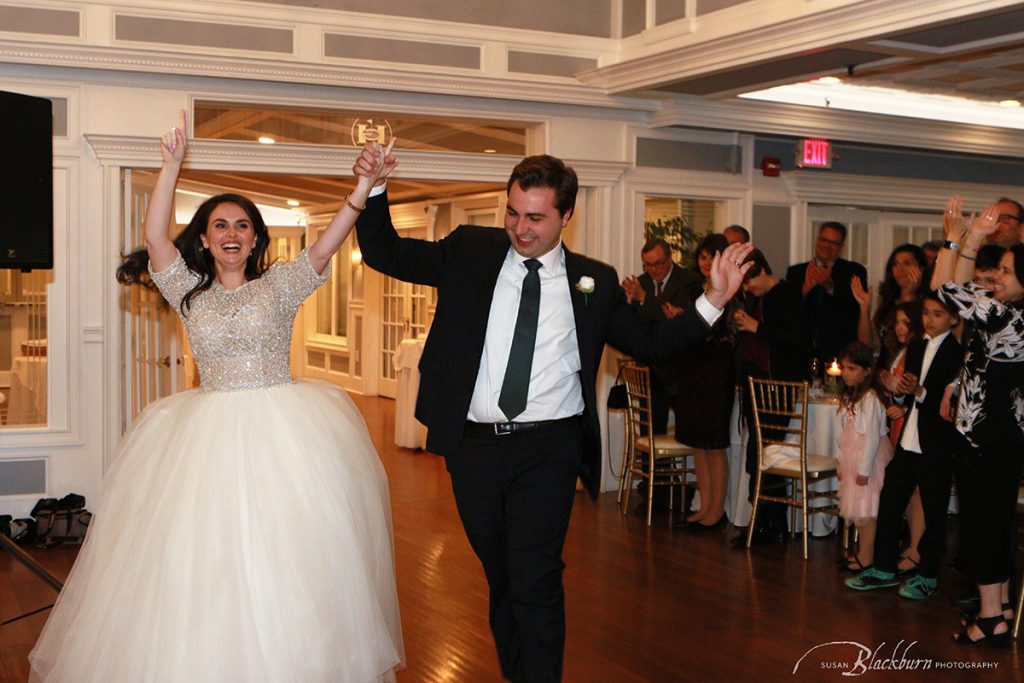 A Great Photo for the End of the Book:  Make sure you end your album with a great photo of the two of you!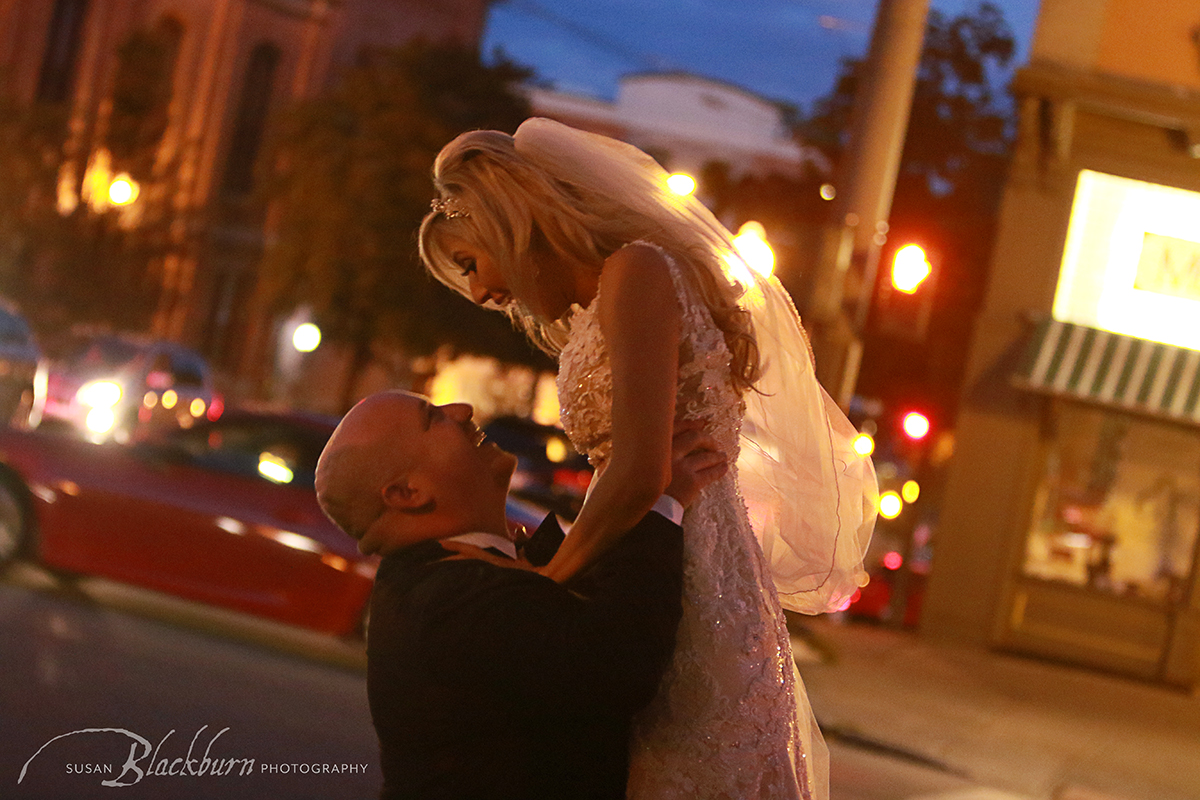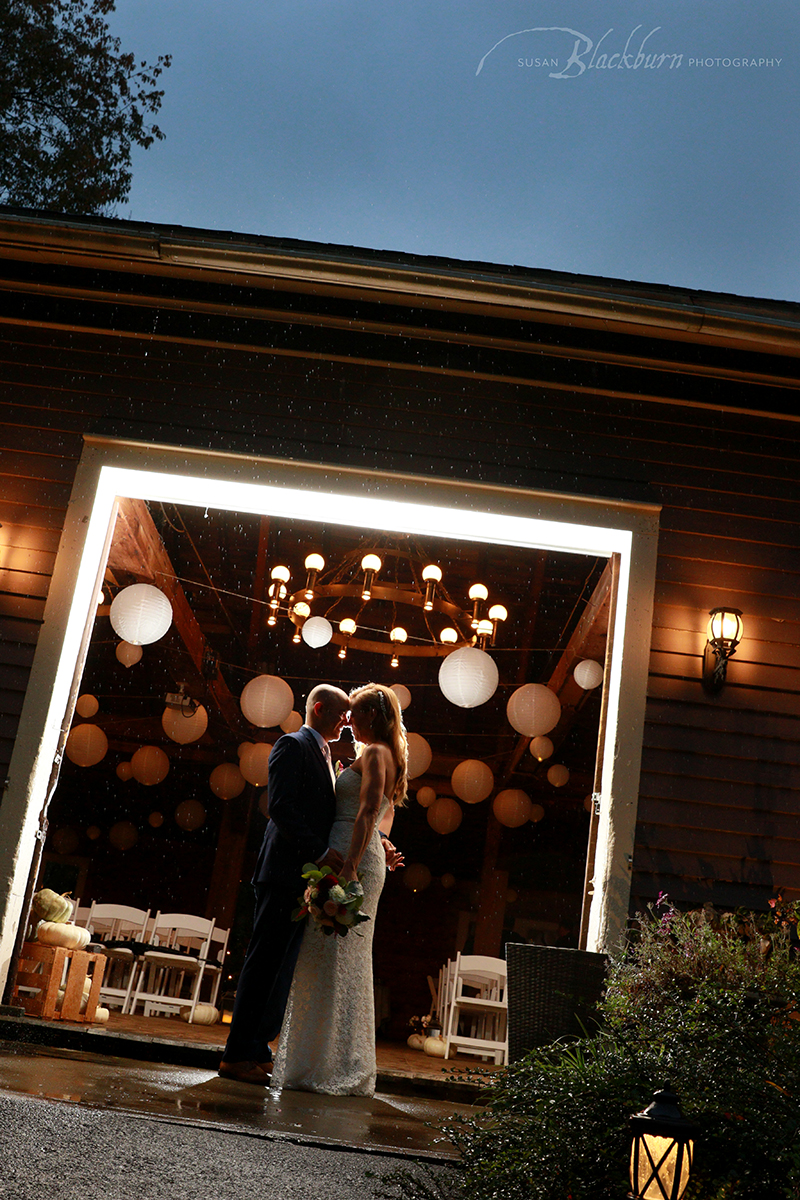 One final tip for choosing your wedding album images:  After you make the initial choice, walk away for a day and come back and look at them.  Do you feel any important moments are missing?  Or do you feel you have too many of the same type of image?  Do you have a selection that tells the story of the day?  One of the services I provide to all my clients is designing the layout of the wedding album–I notice that they often either forget something important or they have too many images depicting one particular thing.
Now that you know what images to choose, don't put off this task any longer!
Here is a sample wedding photo album from a wedding we recently photographed in Saratoga Springs NY. The Bride got ready at the historic Adelphi Hotel and the ceremony and reception took place at the National Museum of Dance. Enjoy!

If you enjoyed this post, you might also like to read another post about Wedding Albums.
If you are ready to hire a photographer for your wedding, please use our Contact Form.  Or call us at (518) 584-4237 to schedule a consultation today.  We would love to discuss your wedding plans!