Rev your engines people!  Check out this Saratoga Auto Museum Wedding!
I photographed a wedding this past fall that was really cool–a car themed wedding at the Automobile Museum in Saratoga Springs, NY!  I really loved and appreciated the level of thought and detail that Dana and Kyle put into their wedding.  I also really enjoyed working with them because they scheduled a wonderful amount of time to create portraits on their wedding day.  Below is Kyle and Dana's story–I hope you enjoy it!
How did you two meet?  Everyone knows we met on eHarmony.  Well, the running joke between us is that it took him 10 years to find me and it only took me 10 minutes to find him.  I had just finished filling out the whole questionnaire when I got a message from Kyle.  It was like he knew he had to message me right away.  After about a week of texting back and forth he wanted to meet me.  Eventually he convinced me to meet him for a drink at a restaurant/bar in Ontario.  My very first impression of Kyle was a know-it-all Engineer.  Needless to say, I was not impressed.  I made the biggest mistake (which at the time I didn't know was the best thing ever in my life) when I asked Kyle if he could ask me any question what would it be.  How slick was he?  He said, "Can I meet you again?"  I was stunned.  So instead of being rude, I said sure.  Well, I guess when things are meant to be, they are meant to be.  Kyle was a complete gentleman the next visit, and the rest is history.  Meeting online really does work!!!
How did you get engaged?  It was pretty simple.  Kyle had reservations at a five star restaurant and proposed at our house right beforehand.
Tell us a little bit about planning your wedding.  As for wedding planning, we both wanted something unique.  Kyle had helped me get my Chiropractic practice up and running, so I wanted it to be special for him, so we chose a car themed wedding.  I told him if we had the wedding at the Automobile Museum, I wanted everything to be car themed.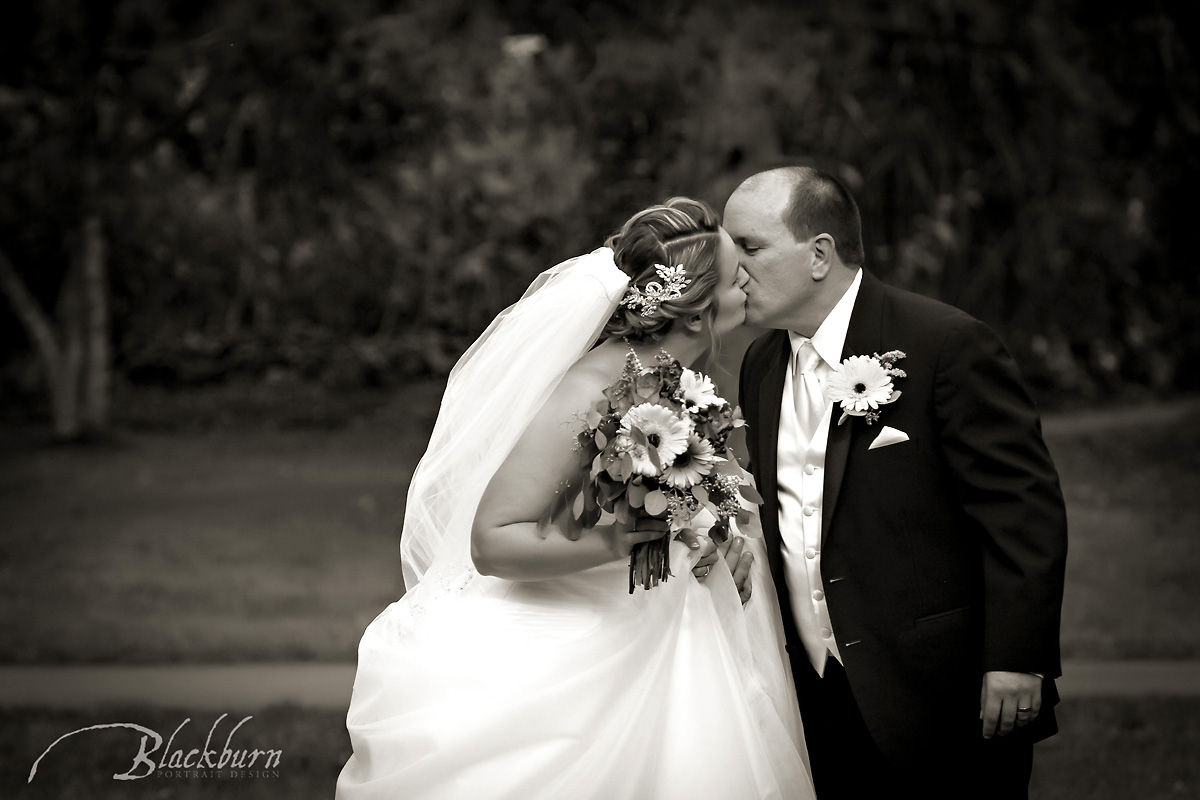 Do you have any tips for couples planning a destination wedding?  Book all your vendors as quickly as possible.  We had all of ours a year in advance.  Try to coordinate more than one vendor appointment per visit so you don't need to travel a lot.  Compromise with your spouse and don't let family come in between you two.
What was your favorite part of the day?  My favorite part was probably being wowed when I walked into the Auto Museum.  It wasn't what I had expected–it was even better!  Mazzone's and Total Events did an amazing job!  It was well worth more money paying for one of the best caterers!
Explain some of the details like the centerpieces.  All of the centerpieces meant something to each of us–my first car, his first car, etc.  It was a lot of work, but worth it!
You had a caricature artist–what made you think of that?  I wanted a unique favor that people would not throw away!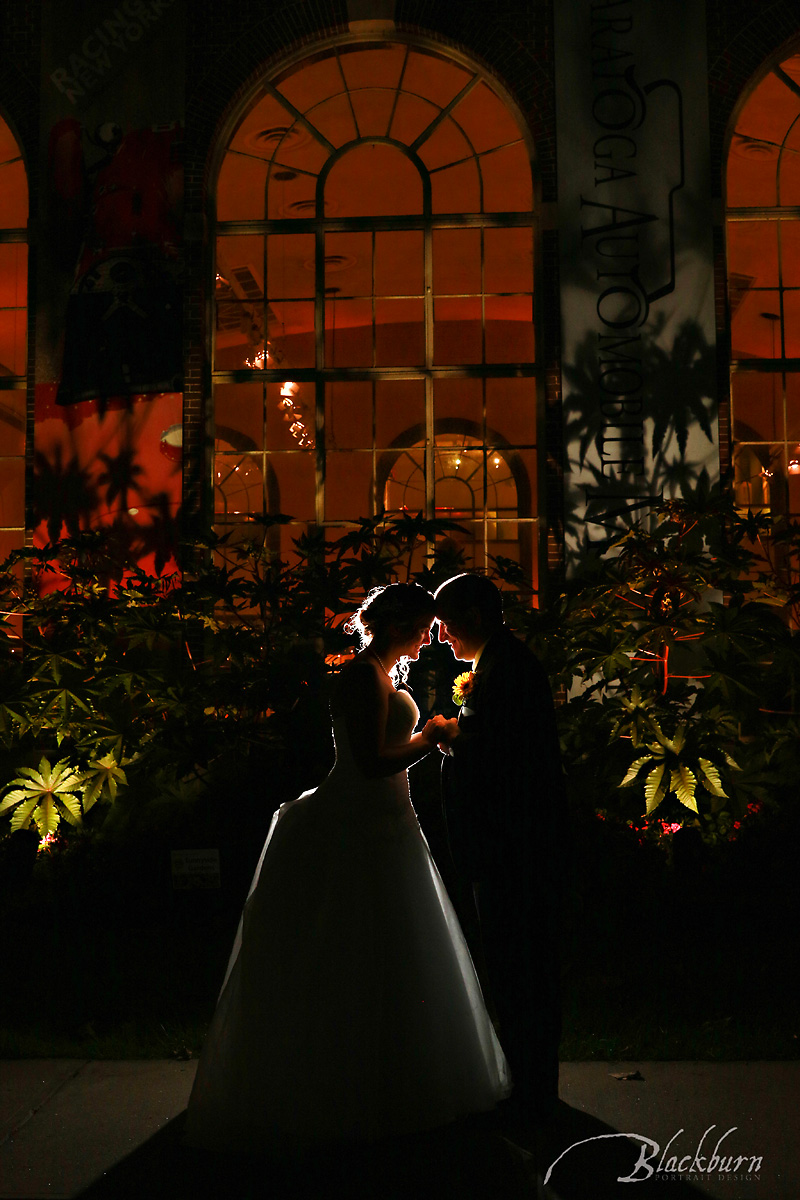 What is up for you next as a couple?  We are buying a commercial building this month to grow my practice, and Kyle starts his Master's Degree.  We are working on our careers.
Congratulations Dana and Kyle!
Dana and Kyle's Wedding Vendors:
Wedding Photography | Susan Blackburn                            Wedding Venue:  Saratoga Automobile Museum
Caterer |  Mazzone Hospitality                                              Rentals | Total Events
Entertainment | DJ Mike Reilly                                              Transportation | Premiere Transportation
Wedding Gown | David's Bridal                                             Groom's Attire | Men's Wearhouse
Floral Design | Meme's Country Florist
If you enjoyed this Saratoga Auto Museum Wedding, you might also enjoy this Real Wedding Post.
Are you ready to book a Wedding Photographer?  Please use the Contact Form or call (518) 584-4237.  Be sure to visit our Wedding Photography Portfolio.