It can sometimes be easy to get lazy.  As a professional photographer, I pretty much know what comprises an image that sells.  But I really want to push myself a little harder.  So last year, I made it a goal to photograph something totally different at least once a week.  It could be a personal project or something for a client.  The only condition was it had to be totally different from what I have done before.  It is fun, but it also helps me become a better photographer in the long run.
The couple's photo below is from a shoot I did last week with Pam and Zyven.  They are both into Batman, so he had this Batman mask and she was Catwoman.  I used two off camera flashes and my trusty Photix Odin Transmitter/Receivers.  The location is a kind of creepy loading dock in Schenectady.  This was really fun, and I am so glad we did this.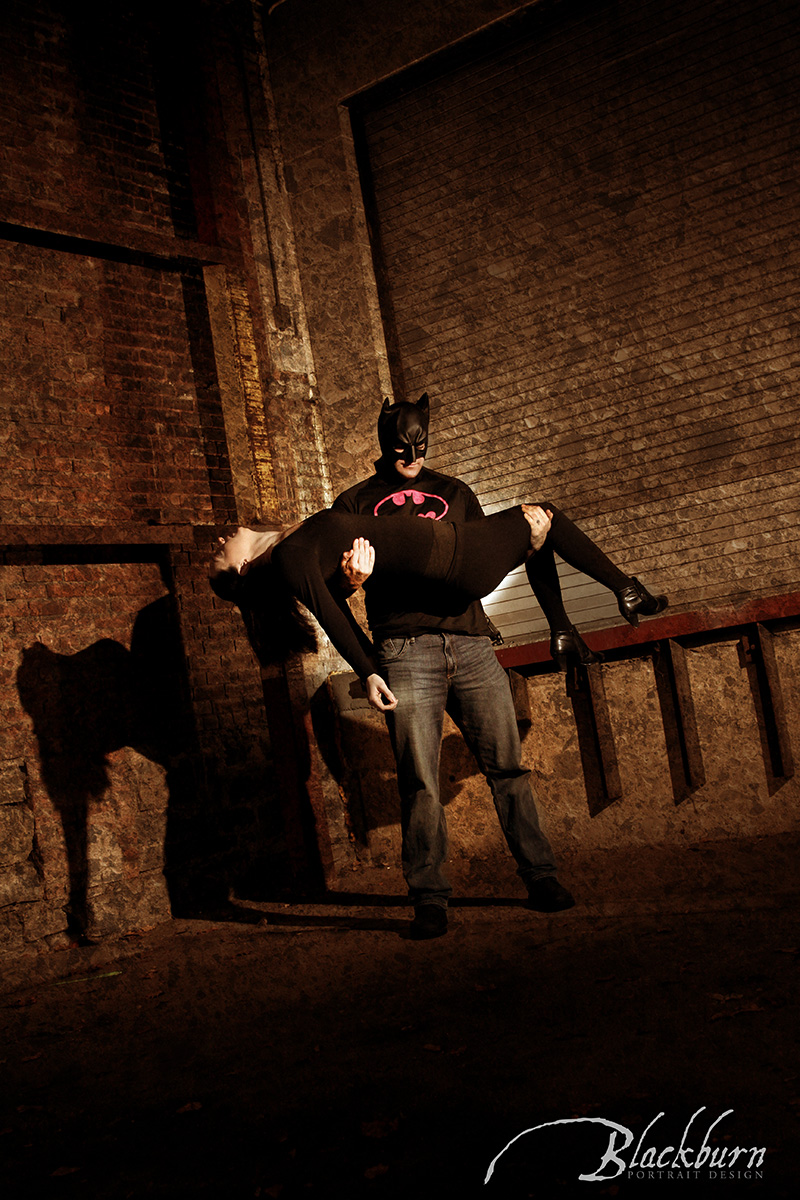 The next image was also shot in downtown Schenectady.  I went out one night this past summer with my friend Chad.  I like working with him because he is a dancer and actor.  Again I used off camera flash.  I like the film noir feeling of this image, as well as the dynamic pose.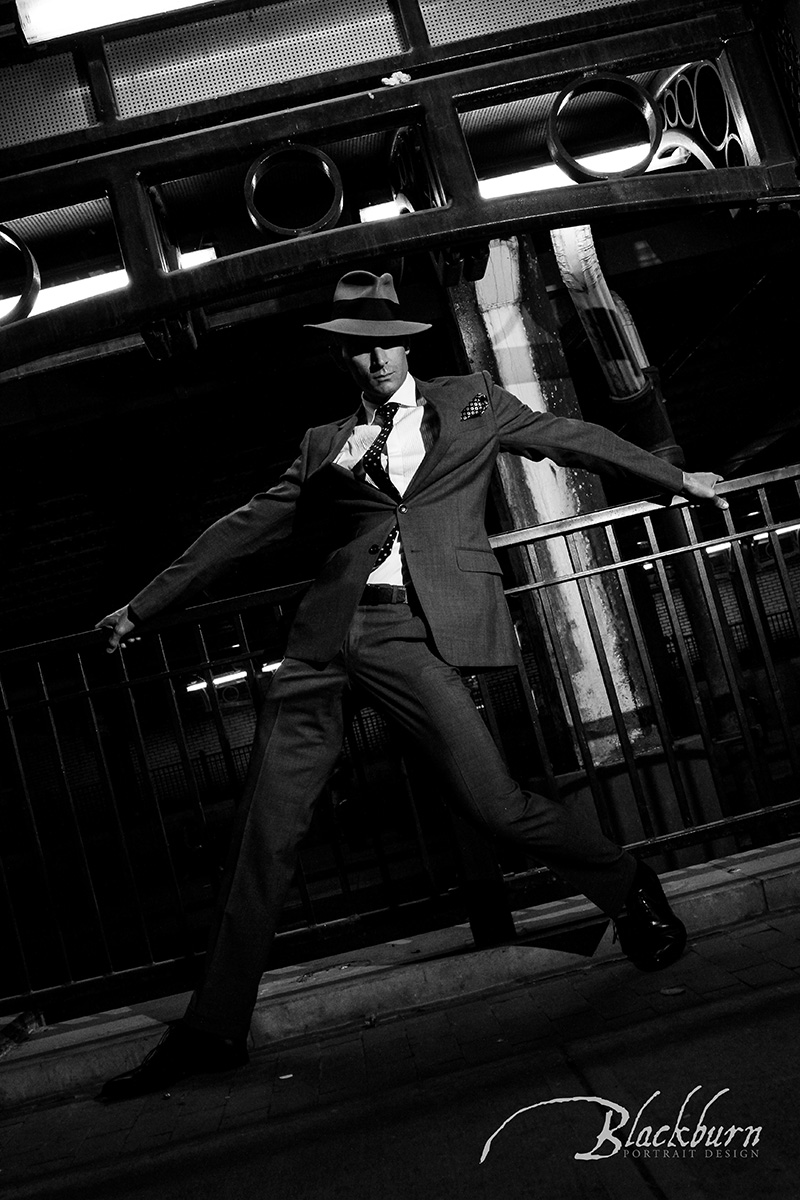 With the image below of Gillian, I wanted to do something dynamic with composition using the tower at the high school.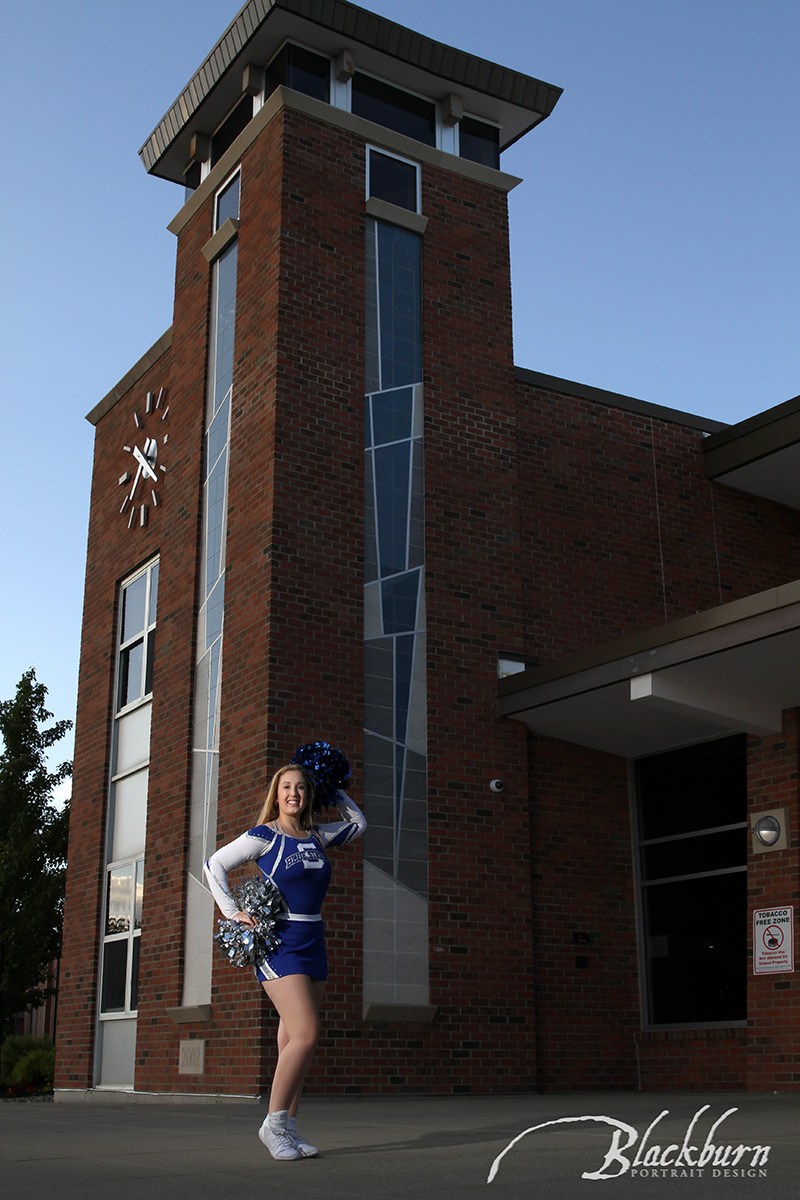 The next image is from a personal project I was working on.  I started using Corel Painter, which is a program that allows you "paint" a photograph.  I had always wanted to do a girl in a bed of flowers.  This was challenging because I actually only had about one third of the flowers and had to Photoshop the rest in before I began painting the image.  I learned a lot about Photoshop doing this one:)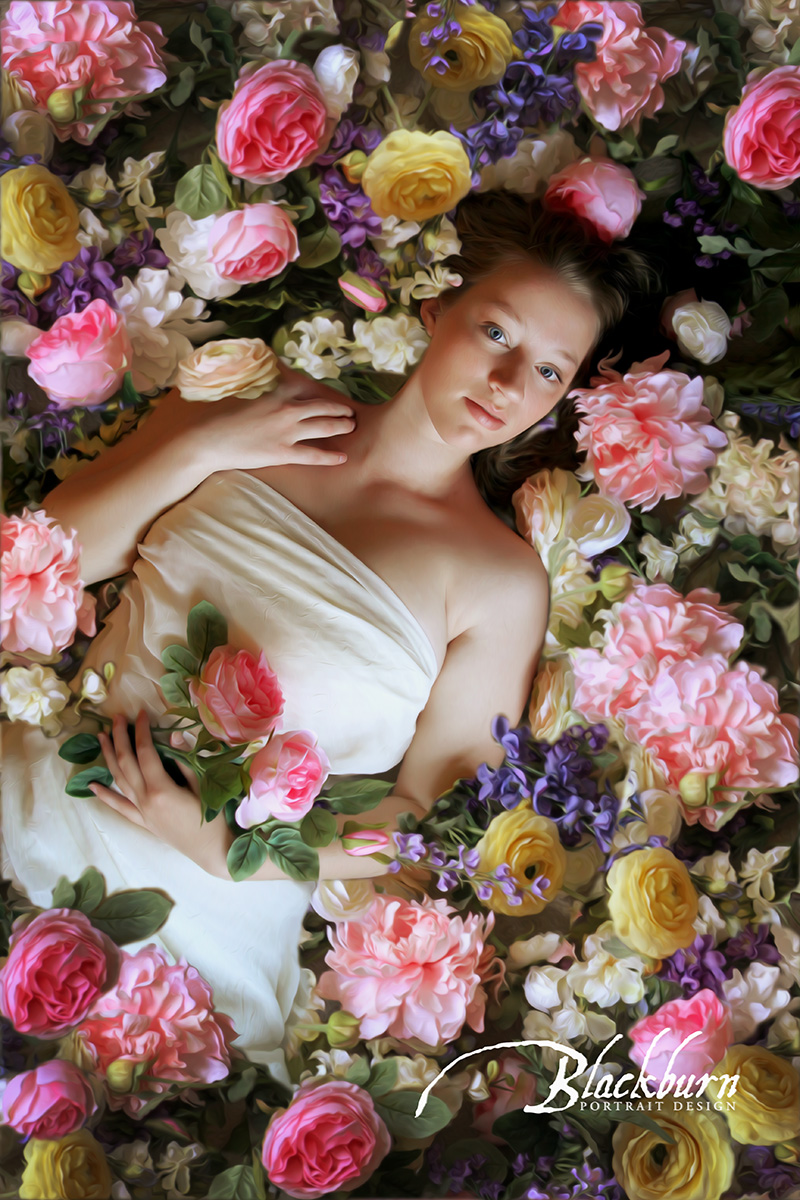 This final image is different for me because I don't generally do a ton of props/costumes with newborn babies.  I found this great boxwood wreath and I had the tutu and the tulle.  I think I might do more of this type of work–the challenge will be to not make every image look exactly the same because I really dislike cookie cutter photography.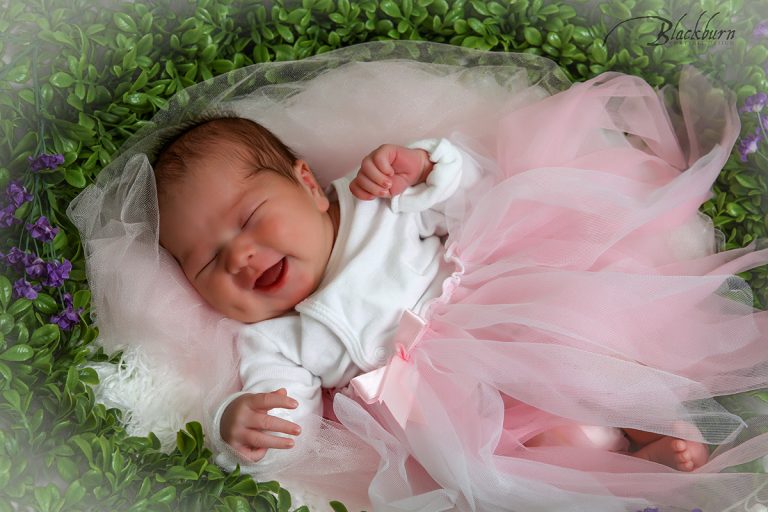 So there you have it–thinking outside the box and getting a little creative.
If you liked this post, you might also like this post on Personal Projects.
Are you looking for a Saratoga Portrait Photographer?  Call 518.584.4237 or visit the Contact Page to get more information.