Saratoga Boudoir Photography for the Holidays:
Spice up this Holiday with the gift of a Saratoga Boudoir Photography Session.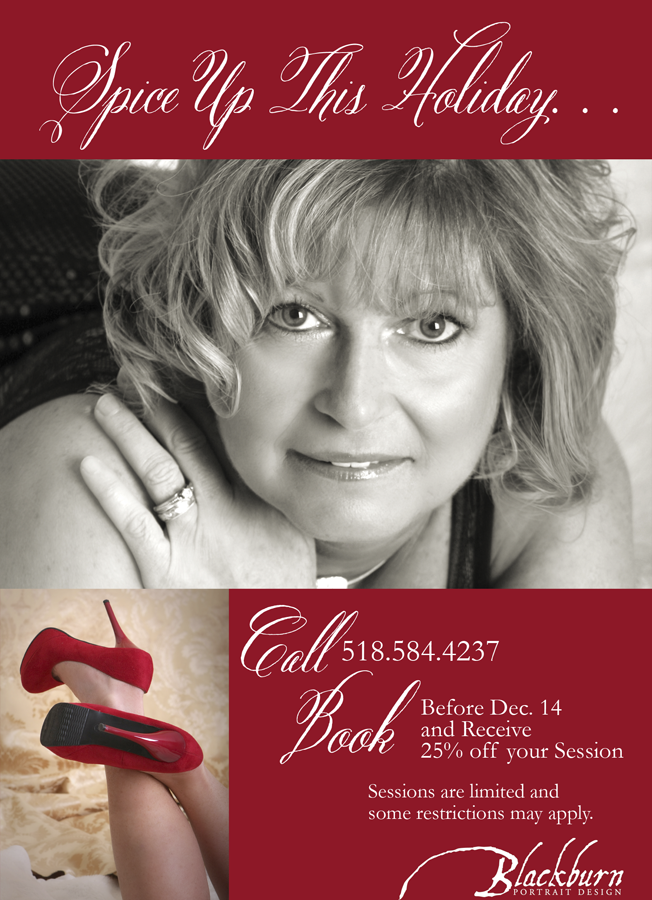 This Christmas we are offering a special promotion for Boudoir/Glamour photography.  Why Boudoir you might ask?  Well. . .why not?  Why not take some time to celebrate your more glamorous side?  The side that secretly wants to play dress up and get all made up for the day?  What better excuse to get your hair, make up and nails done–and you can say it is a gift for your partner!   That is what Cathy did last year as a gift for her husband.  They have been together since High School.  The kids are grown and out of the house and now they are enjoying life as just a couple once again.  She had her hair and makeup professionally styled (her daughter is a fabulous stylist) and we had an absolute blast!

So why not treat yourself to a Boudoir Photography Session?
And while you are at it, why not bring a friend and make it a girl's day out?  Then after, you can go out and paint the town red looking fabulous and feeling confident!
Read our Post on The Gift of a Boudoir Session to find out more.
Ready to book your Saratoga Boudoir Photography Session?  Give us a call at (518) 584-4237 today.  We would love to photograph you.