The Gift of a Boudoir Session
Everyone has heard all the buzz about Boudoir Sessions.  And everyone can come up with a TON of reasons why this is not the right time for them to do a Boudoir Session (or any photo session for that matter).  Let's face it, we all can wait until we lose a few pounds/look more photogenic/have more money.  I am sure you can come up with more of your own personal reasons why you should not do it.  But here are a few reasons why you SHOULD do a Boudoir Session.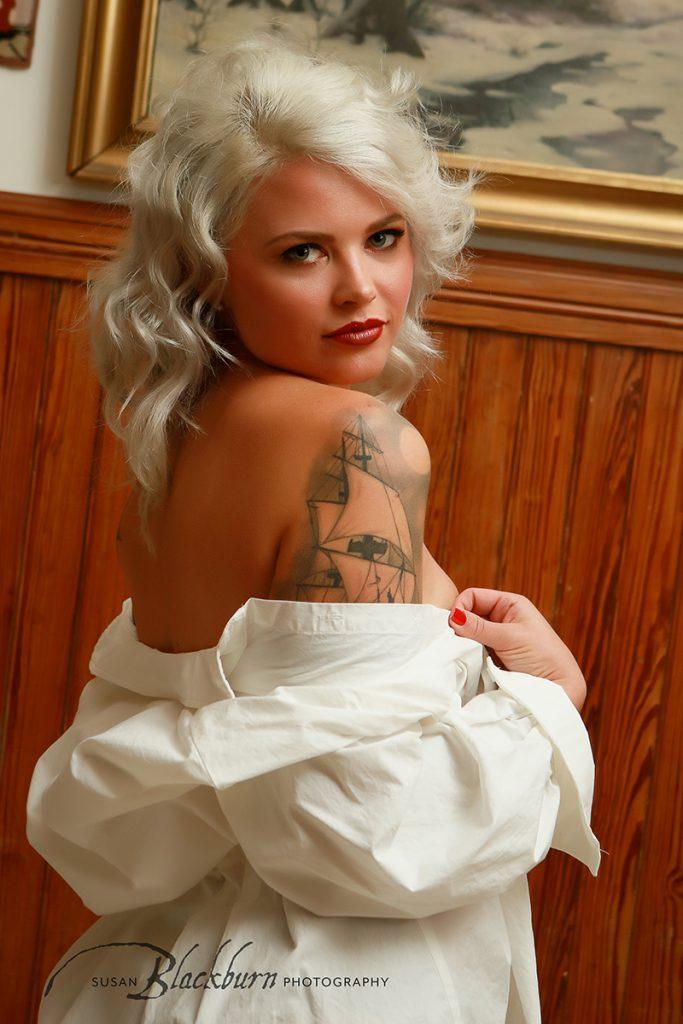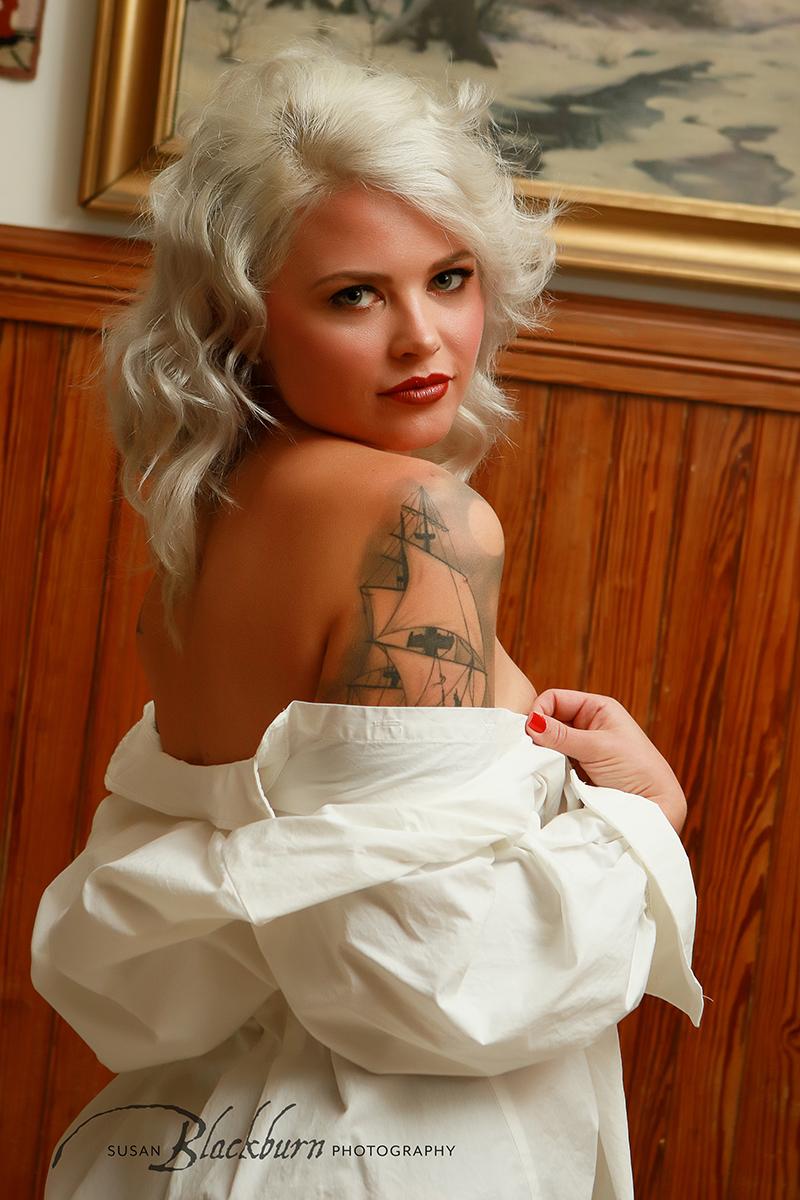 You Deserve to Pamper Yourself
When was the last time you took a day for yourself getting your hair and makeup done and playing dress up in front of a camera?  When was the last time you went out and purchased some great lingerie?  When was the last time you spent any time or money on–yourself?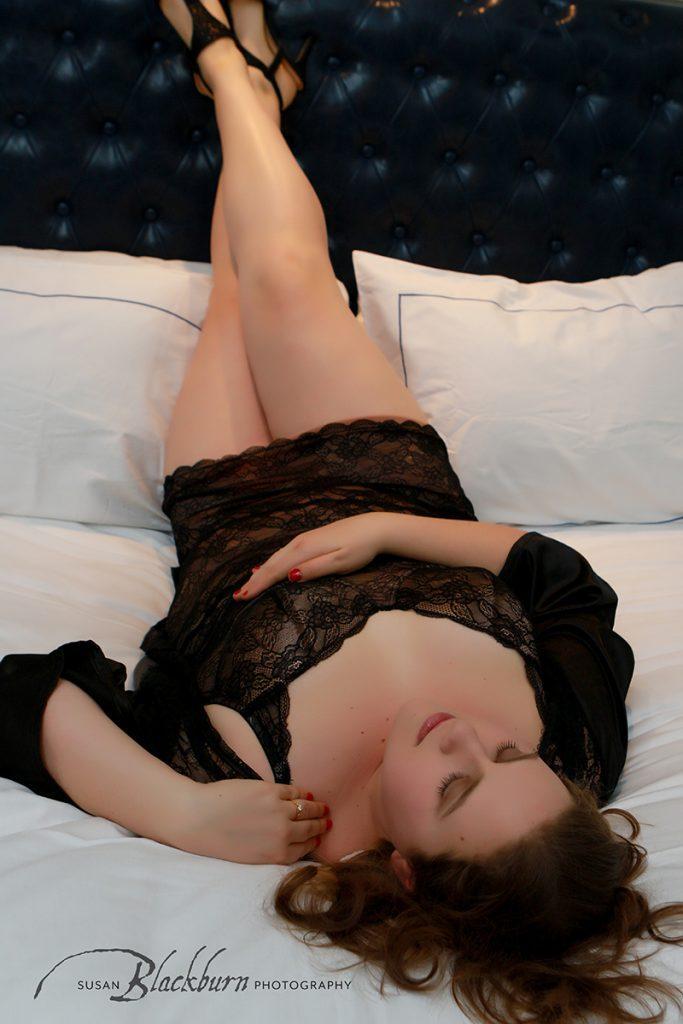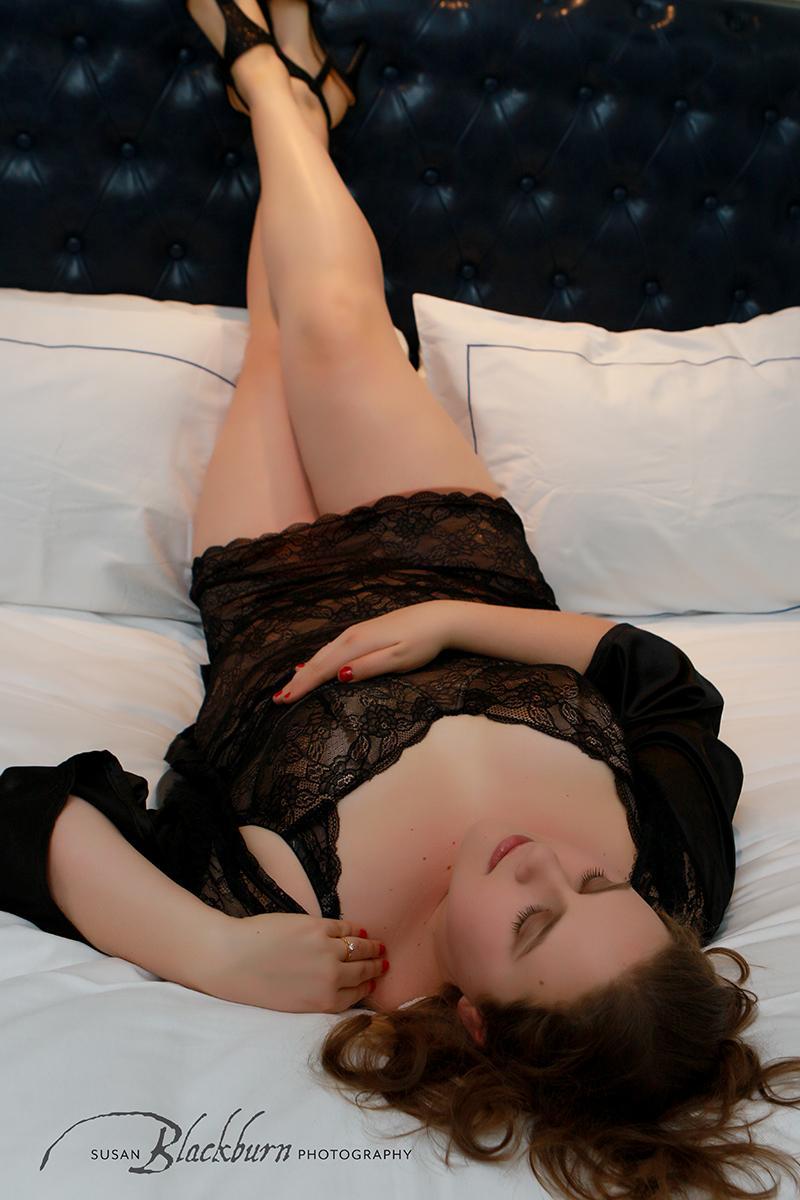 It Makes a Wonderful Gift
While we are all hyper critical of ourselves in photos, the people who love us enjoy looking at pictures of us.  Where we see flaws, they see endearing little quirks.  And it is fun to give your significant other this very personal gift of photos from a Boudoir Session.  But it can also be a gift for YOU.  Many times my clients are not used to seeing themselves in this way, and it can be a very empowering and profound experience for them.  Whether you are giving prints or albums to someone special or you are the someone special, you can look back and remember how great it felt to get made up and photographed.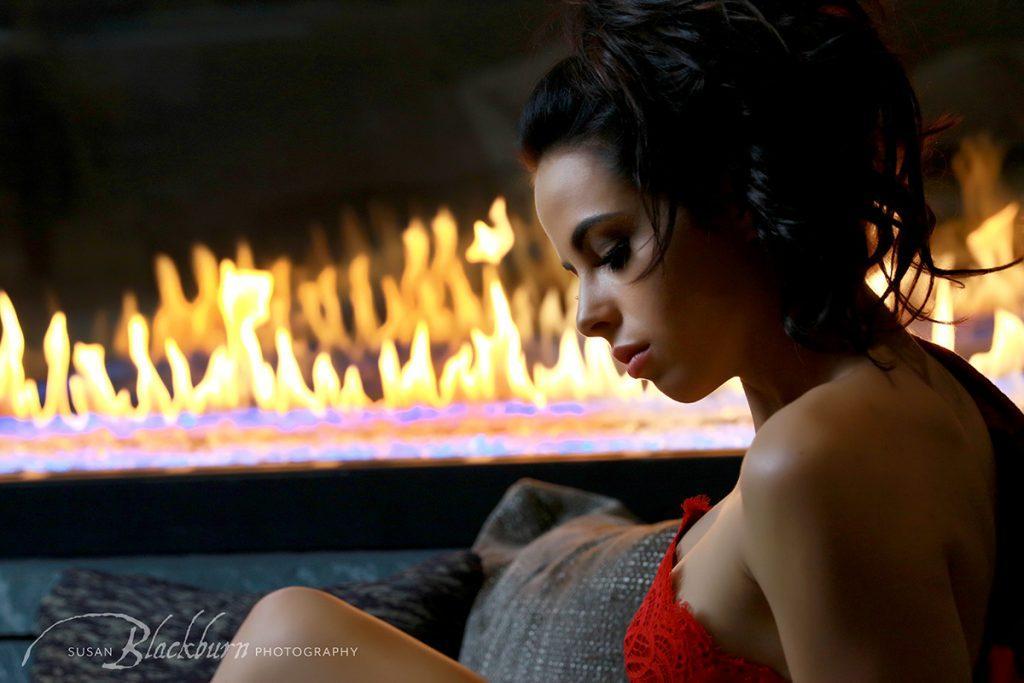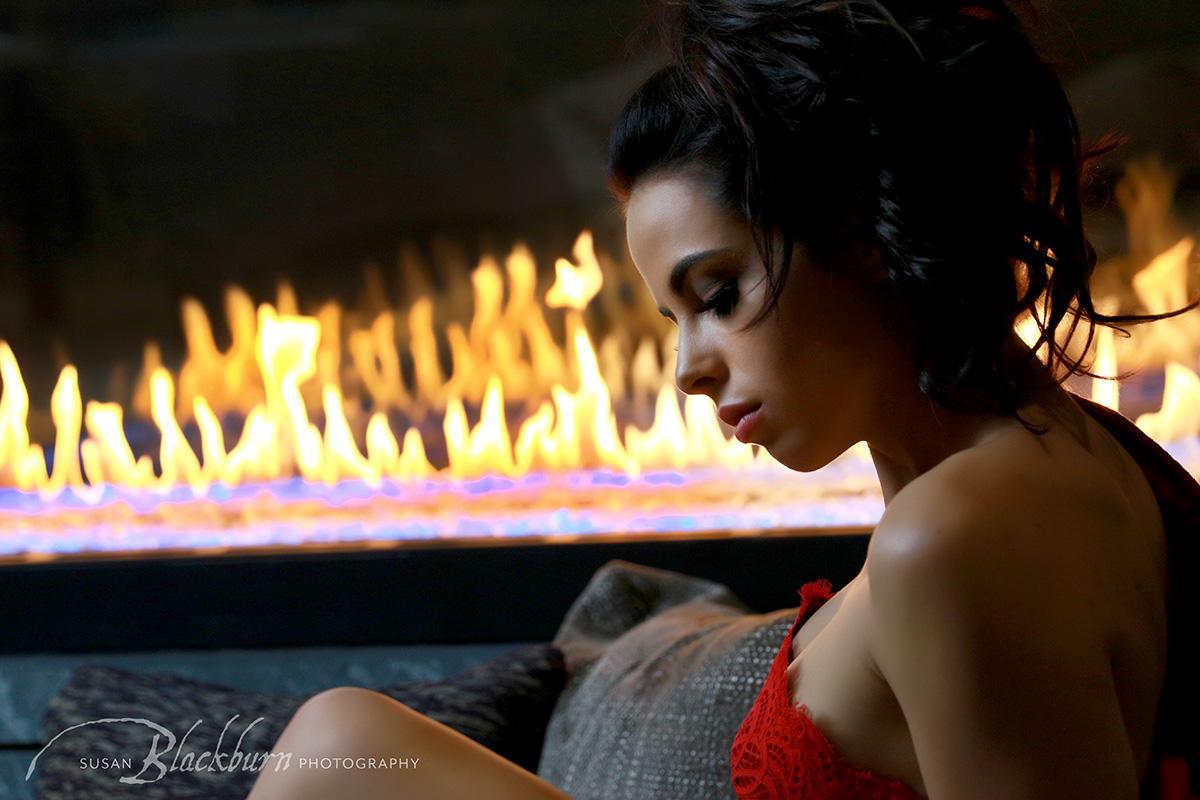 Getting Out of Your Comfort Zone
Yes, it can be super intimidating to be photographed in lingerie–especially if you have been a Mom for a while.  Women are used to caring for their families at the expense of themselves all too often.  It sometimes feels like we are being selfish if we do something for ourselves.  And let's face it, sometimes we just don't feel all that sexy when we are taking care of everyone else.  That goes for Career Women as well–we are so used to portraying ourselves as polished professionals.  A Boudoir Session can be a safe space to explore other roles.  So look at a Boudoir Session as a fun opportunity to trade in the business suit, the yoga pants, or the Mommy uniform for something a little more fun.  See yourself in a different way.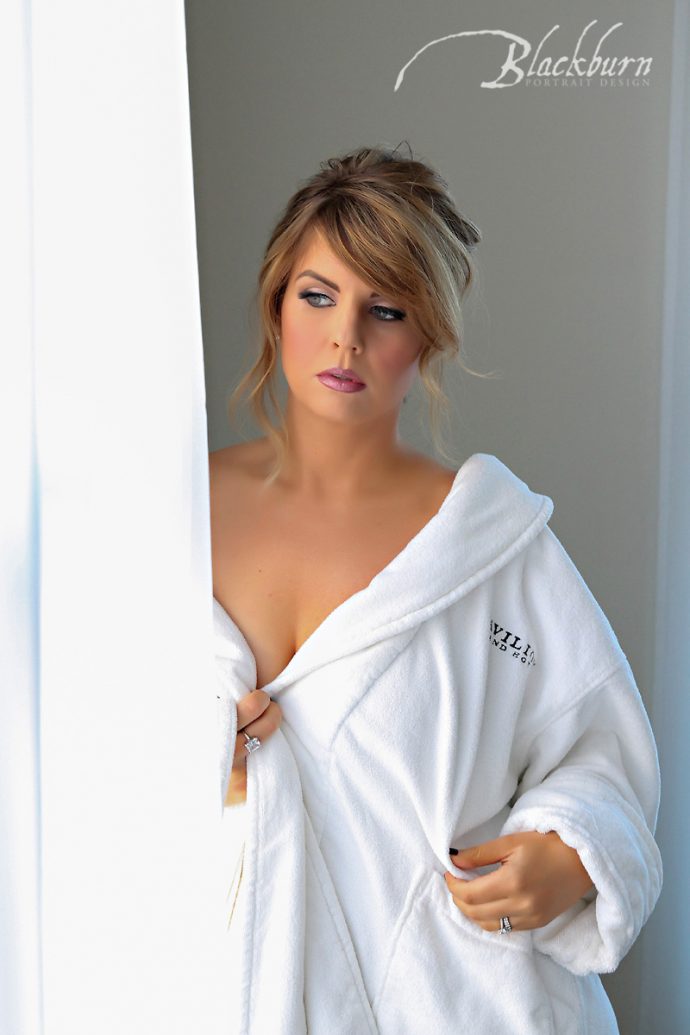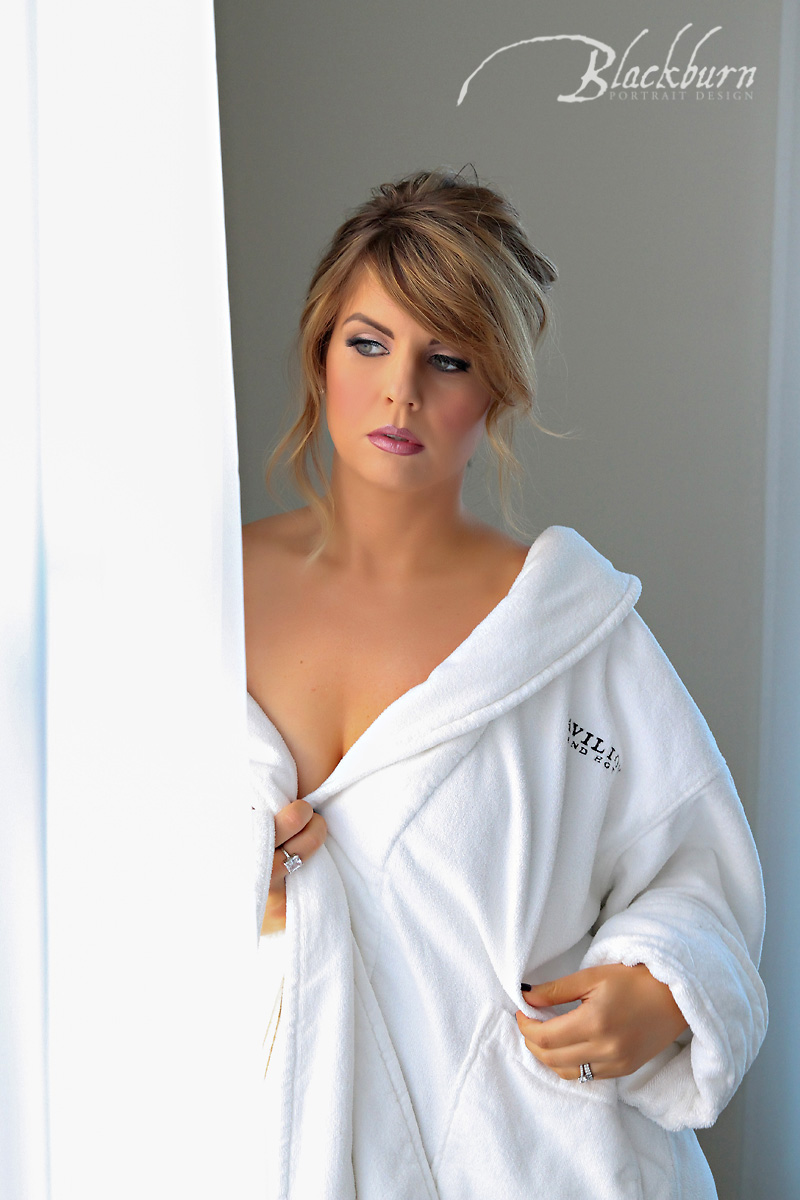 Bonus Reason–Are You Planning a Wedding?
Bridal Boudoir is a great way to have fun AND create the perfect "Groom Gift."  Why give a watch or cufflinks when you can create a personal album of intimate photos?
A Boudoir Session is the perfect opportunity to give yourself a wonderful treat and see how beautiful you are!  So take a deep breath and make an appointment!
To get in touch, use our Contact Form or call us at (518) 584-4237.
Did you enjoy this post?  You might also enjoy this Boudoir Post.