Wedding Day Timelines
Timing is everything.
We have all heard this golden oldie many times.  Nowhere is it more applicable than with Weddings, and Wedding Photography in particular.  As Saratoga Springs Wedding Photographers, we have worked on numerous events where timing has either been fabulous or–well, not so fabulous.  If you are stressed out, it will most definitely show in your wedding pictures.  The following are some tips to help ensure that your wedding day runs smoothly and you capture all the important photos you want while staying stress-free.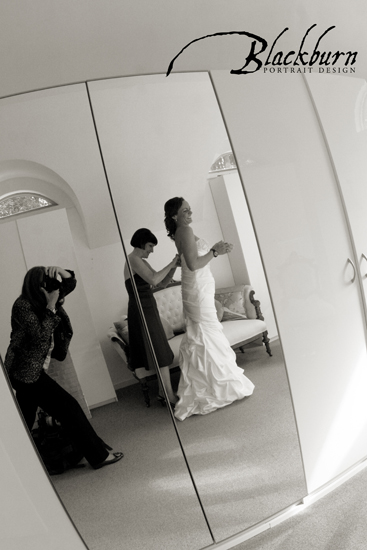 1.  Allow yourself a "buffer" or some extra time.  Katie O'Malley, the Wedding Maven behind Katie O Weddings and Events, advises her brides to schedule an extra 30 minutes before the ceremony or first look in case things are running behind with the preparations.  This way, if things run behind, you do not need to stress out about it.  You can simply take a deep breath and enjoy your day.
2.  When planning how long it will take to travel to different locations, be sure to factor in time of day, as well as the season.  For example, August in Saratoga at around 6 PM is a traffic nightmare.  A destination that normally would take five minutes can take upwards of 15 minutes.  Nothing is worse than sitting in a traffic jam while watching the clock tick.  Again, allowing for a little extra time will help you maintain your serenity.
3.  Another tip from Katie O–find out what time the sun will set during the initial planning stages.  Most wedding couples want at least some of their wedding photographs taken outdoors.  The absolute best time for this is approximately an hour before sunset.  Photographers call this the "Golden Hour."  The sun is lower in the sky and is more flattering than harsh high noon sun.  It is also really nice to capture a sunset.  If you plan your event properly around this time, you will be able to capture some really beautiful photographs without feeling frantic and rushed.
4.  If you really want outdoor wedding photographs and you are planning a wedding between September and May during the evening, seriously consider having a First Look.  Yes, this is when the couple sees each other prior to the ceremony–Gasp!  More and more couples are opting to do this because not only will it ensure getting all the pictures before the ceremony, it also takes away from some of the jitters at the altar.
5.  If you want to take lots of formal family photographs, make sure your family members know where and when this will be taking place.  Nothing holds up the process of creating family photographs like MIA family members.  We seriously recommend that you not only compile a list of people/groups but put someone in charge of corralling them.  Your photographer is not going to know your Aunt from California or whether your second cousin is missing.  And again, allow a little buffer of time here so you can relax and not worry about whether or not you will be introduced at the reception on time.
Hopefully, these tips are helpful in planning a stress-free day.  Taking the time to properly plan your Timeline will help ensure a happy and relaxed Wedding Day.
Check out our FAQs for helpful information when choosing a Professional Photographer for your wedding day.