Saratoga Baby Photos
I love my job!  I especially love it when my former wedding clients trust me to photograph the newest members of their family.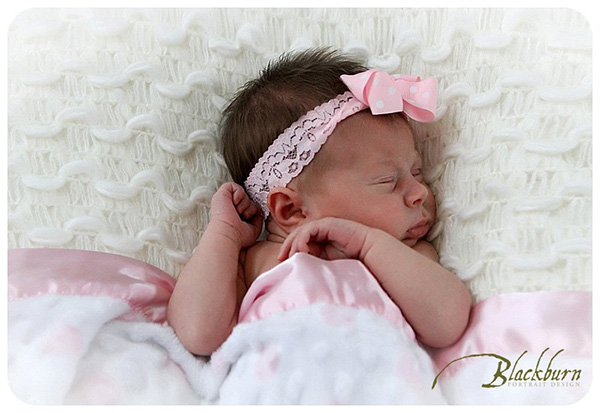 I got to meet a very cute little person a few weeks ago.  My clients Kyle and Amanda asked me to come and take baby photos of their newest little family member, Daniella.  She joins big sister Alex and Moose, the fur baby of the house.  Here is a little bit about them and some super cute baby photos.
How did you find out you were pregnant?
Ky and I wanted to have our second baby relatively close to Alex, so we planned everything.  I was so impatient and wanted to know if I was pregnant.  So I was constantly bugging Ky saying,  "Do you think I'm pregnant, Ky?"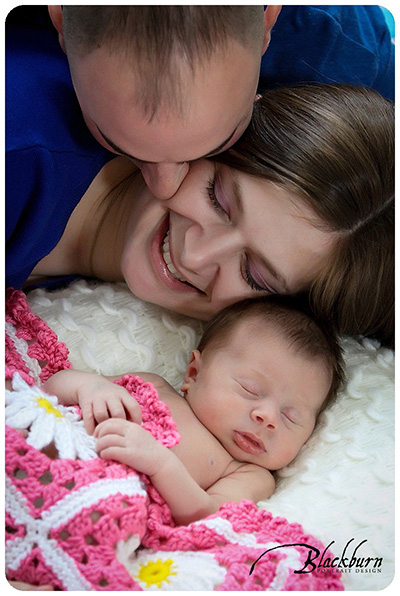 So finally when it was time to take a test, I was so nervous I had to have Ky look at the results.  I remember it like it was yesterday.  He came up the stairs into my craft room and had tears in his eyes.  He hugged me and said, "We're having a baby!"  I couldn't believe it because I was so nervous I'd be disappointed , so I looked at the test myself.
Was it different this time around?
The only difference about trying for a baby and finding out we were expecting this time around is that I knew how fast I could get pregnant–with Alex it only took two weeks.  It made me nervous because what if I couldn't get pregnant that fast again?  I have no patience and wanted to be pregnant the moment Ky and I decided to try for our second.  And guess what?  Two weeks later, I was pregnant.

How did you choose the name?
Ky and I both love cute feminine names that can also be shortened to "boyish" nicknames.  That is where we came up with Daniella–we could shorten it to Dani.  Her middle name is Jo after my mom, Joann.  We wanted both Grandmas' names for our kids, so Alex has Ky's and Dani has mine.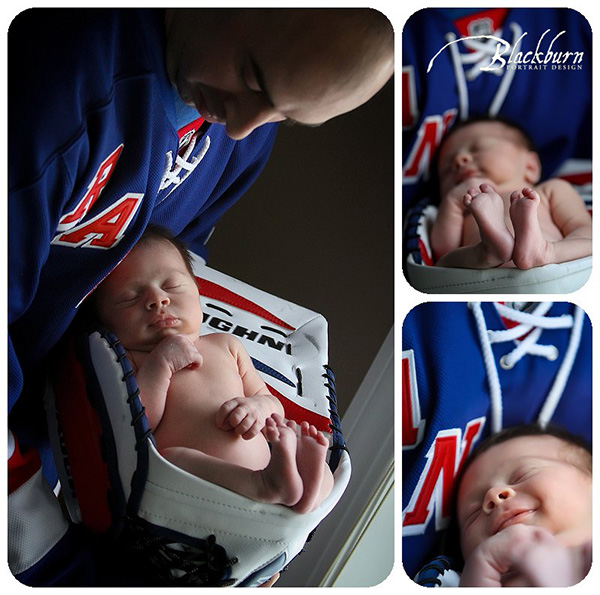 How is Alex enjoying being a Big Sister?
Alex is doing so wonderful with her little sister.  There is no jealousy showing as of yet.  She is so helpful and always wants to kiss her.  If she is not helping me take care of Dani, she is pretending her Minnie Mouse doll is her baby–puts diapers on her, burps her, tucks her in to sleep.  It is beyond precious.
Ky and I have decided two is perfect, but we aren't making any permanent decisions yet.  You never know.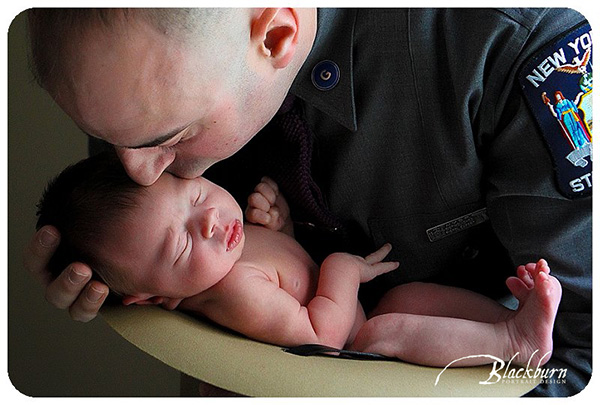 I love following my clients from weddings, births and watching their babies grow up–it is very rewarding.
Did you enjoy this Saratoga Baby Photos post?  You might like to read this Maternity Photos post as well.  Be sure to check out the Newborn Photography Gallery too.
Are you ready to schedule your Newborn Baby Photo Session?  Please fill in a Contact Form or call 518.584.4237 to schedule today!
Photographer Susan Blackburn of Susan Blackburn Photography specializes in photographing Seniors, Family, Weddings, Glamour, Boudoir & Commercial Photography sessions. With a photography studio location in Saratoga Springs, NY, Susan serves the Saratoga Springs, Lake George and the Adirondack Regions. She is also available for travel assignments.  Susan has been a professional photographer for 20 years. Her goal has always been simple—take pictures that her clients love.