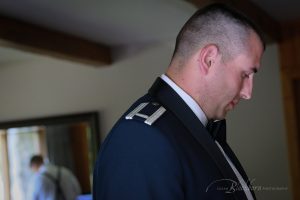 Many times at weddings, the Groom is left to feel like a bit of an after thought–an accessory, like Ken is to Barbie.  Let's face it–most guys did not play at dressing up for their wedding when they were five the way their wives did.  But if you really think about it, the Groom is half of the equation.  As a Saratoga Wedding Photographer, I have photographed many weddings over the years.  And I like my guys to look great.  So for this post, I thought I would give a little love to the guys and post some tips on how they can look their best on the Big Day.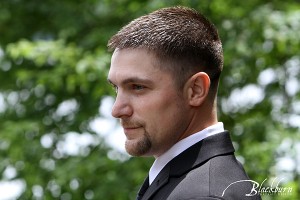 Hydrate, Hydrate, Hydrate.  Then hydrate some more.  Seriously, drinking water is fantastic for you skin.  Eight glasses per day.
Moisturizer–it is not just for women.  Especially in the Winter.  Dry and flaky is not a great look in pictures.  Ever.
Manicures–again, not just for women.  Put the Man in Manicure.  You don't have to go for the full blown manicure, but do make sure your nails are neat and clean.
Massage–instant stress relief.  Take some time off of wedding planning and take your woman to the spa.  What a great date.
Cut to the Chase–unless you keep your head shaved, we recommend you get your hair cut one week prior to the event.  Your hair will grow in a bit but will still be neat.
Facial Hair–Beards can be great.  Just make sure yours looks clean and neat.  Crazy Mountain Man is not a good Wedding Look.  Just trust me on this one.  Ditto with those rogue eyebrow/nasal/ear hairs.  You don't want to look like you are trying to communicate with Mars.  If you are going for a clean shave, why not treat yourself and your guys to a real shave at the Barber–like with hot towels, straight razor.  Male Bonding at it's finest.
Fit and Fabulous–whether you are wearing a tuxedo, a classic suit or khakis with a button down shirt, make sure your attire fits you properly.  Nothing looks worse in pictures than ill fitting attire.  Go to a reputable tailor or menswear provider.
There you have it–Grooming for Grooms.  Sounds like a TV game show.  Below are some of my favorite wedding vendors for the guys:
Tuxego—Anthony and his staff  provide great customer service and will make sure you look great in your tux.
Jonathan Reid Menswear–Jeff and his staff provide high quality menswear with excellent service.
Make Me Fabulous–Fabulous is not just for the girls.  The stylists are great.
Did you enjoy this article Wedding Planning?  Be sure to check out our other articles on Wedding Planning.
Are you looking for a Wedding Photographer?  Susan Blackburn has been a Saratoga Springs NY Wedding Photographer for 20+ years.  Please call 518.584.4237 to schedule a consultation.