Location Ideas for Senior Portraits
Most of my Senior Portrait Clients are looking for something a little different from the "typical" Senior Portrait.  An important part of creating a few different looks is the locations that we choose.
Of course, we often create a traditional shot for the High School Yearbook.  But we also go out and do something a little more edgy or "fashion" for them.    I will use Gianna's Senior Session to demonstrate because we were able to create so many different looks for her.  Here are some of the things we think about when deciding on locations for our High School Senior Portraits: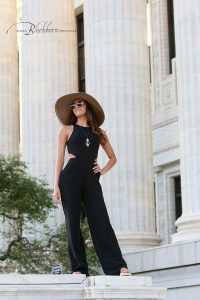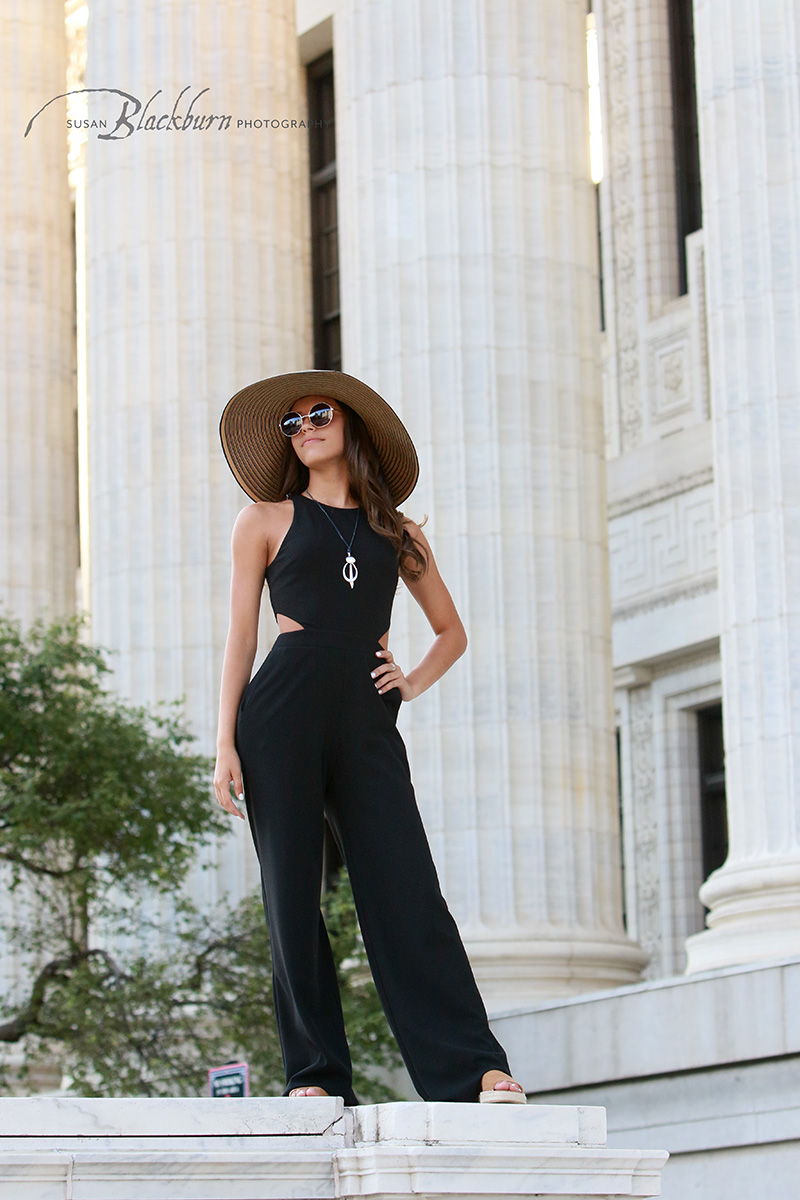 Urban Location Ideas for Senior Portraits: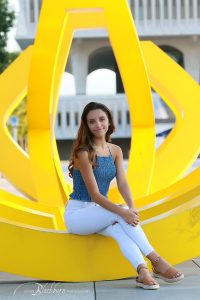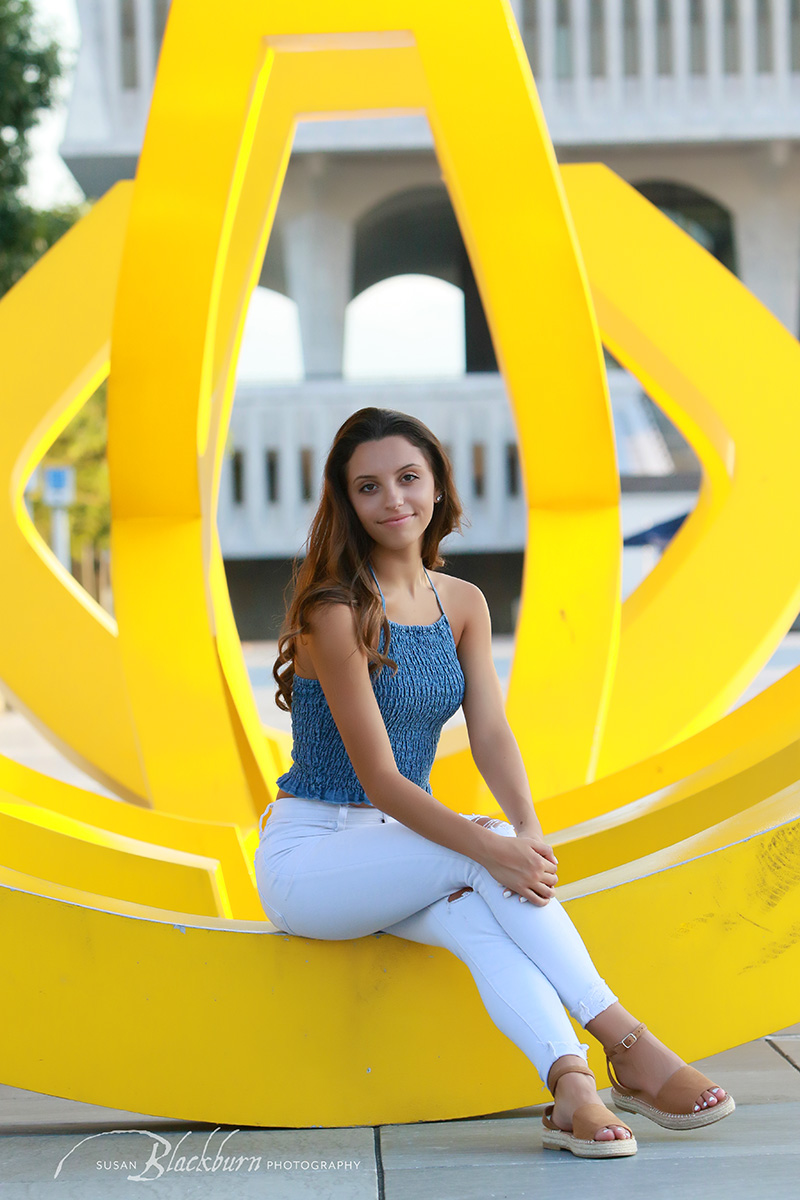 A local city or downtown Urban area is really fun and lends a more "fashion" feel to many Senior Portrait Sessions.  I personally love shooting in a downtown area because we can often find multiple cool locations just by walking a block or two.
Location Ideas for Senior Photos Green Spaces in Urban Areas: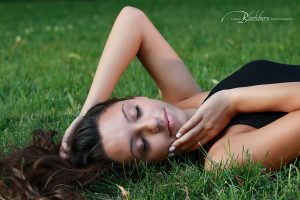 Whether you go to an actual park or just find patches of green goodness, these are excellent areas for portraits.  Do you know why?  It is because green is the complimentary color for skin tone.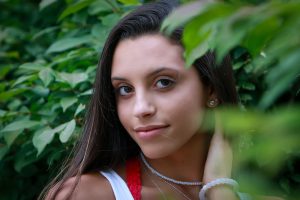 Location Ideas for Senior Portraits–Graffitti:
Graffitti and Murals are so fun to incorporate!  I had driven by this location multiple times and was so glad to finally photograph there!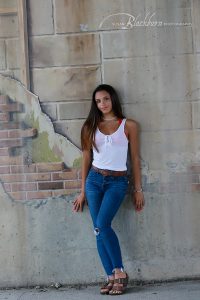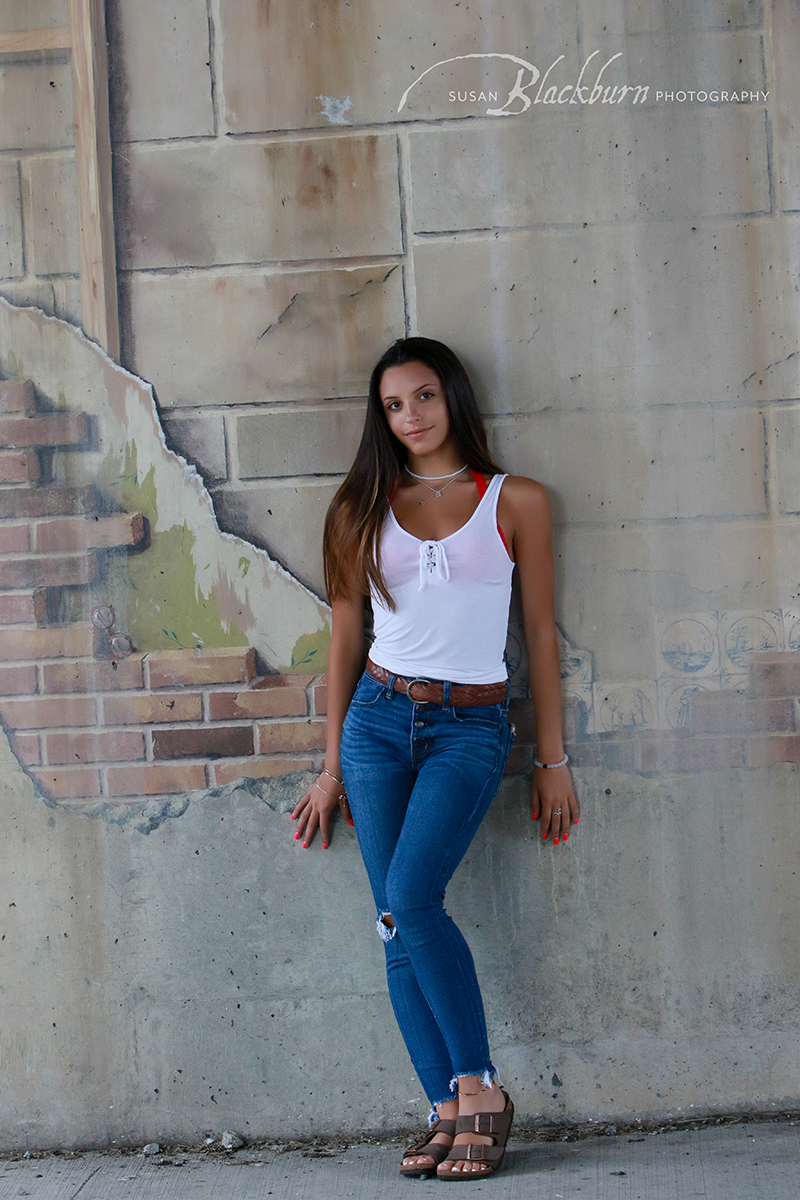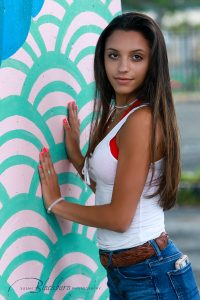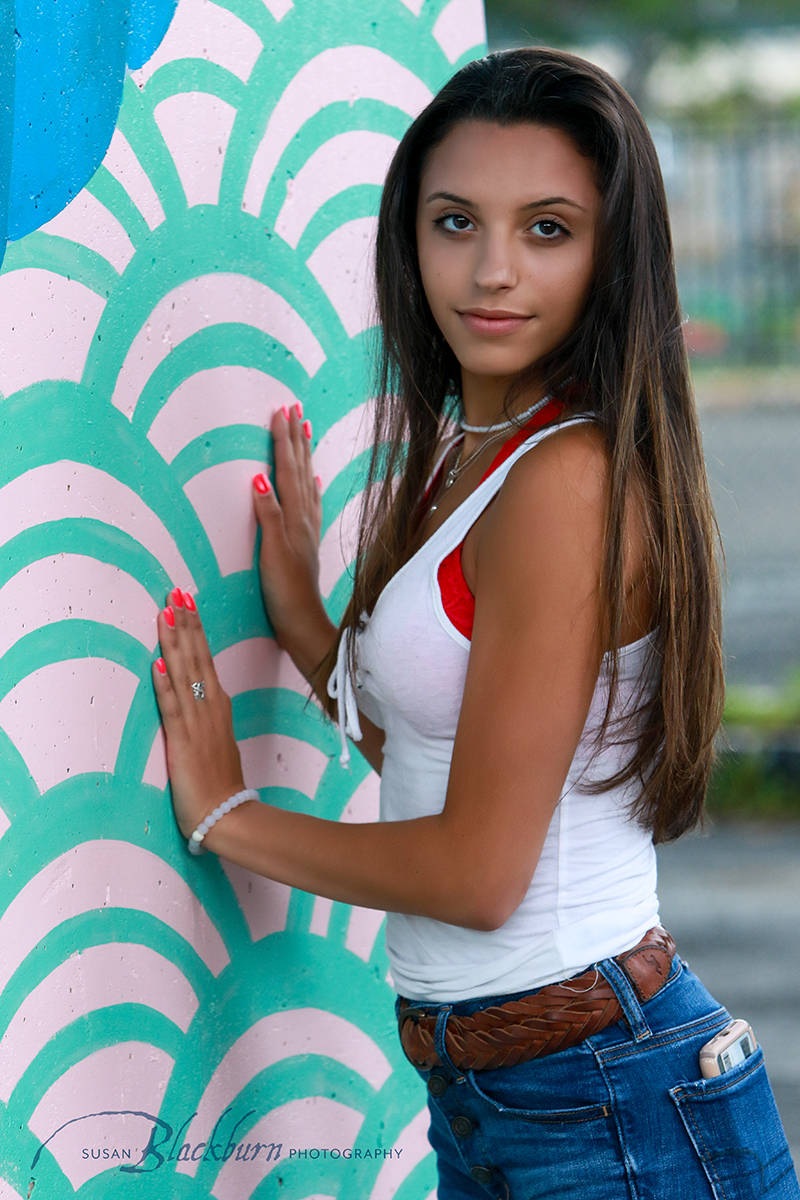 Locations with Special Meaning: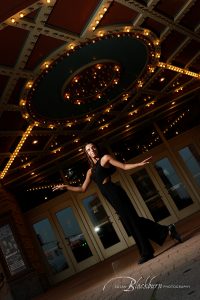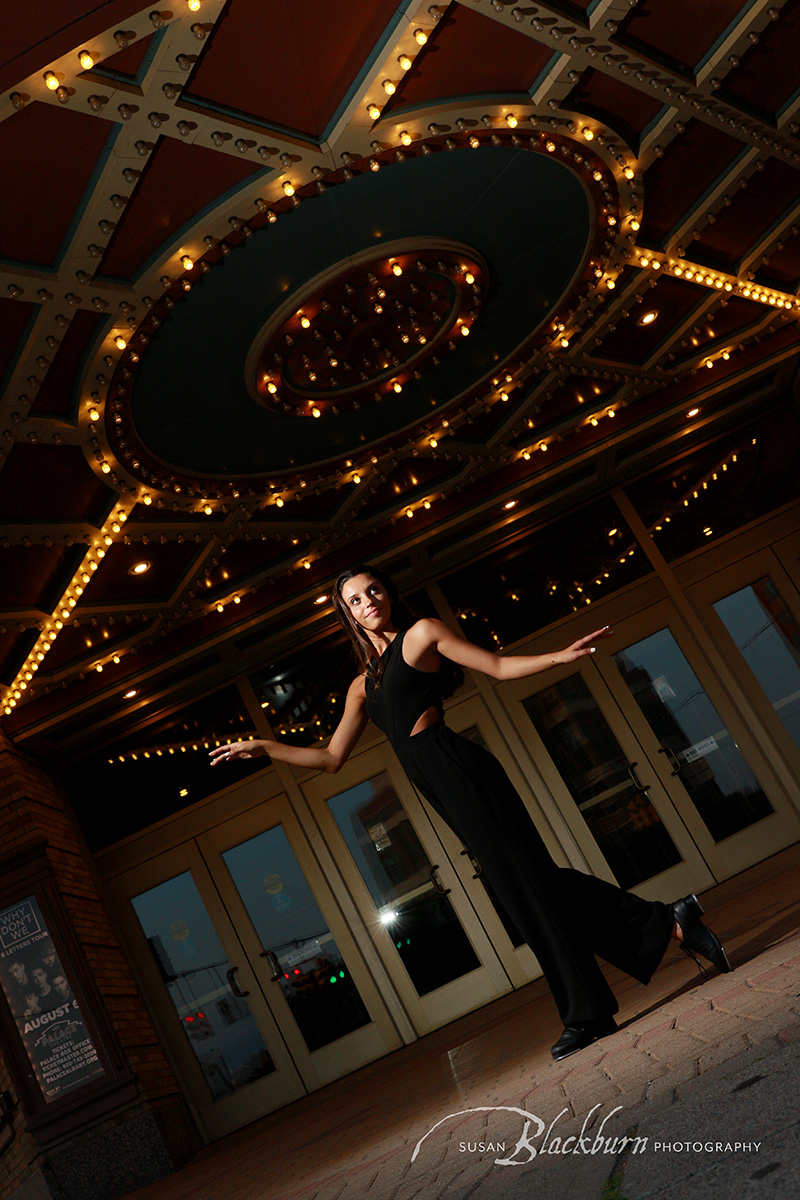 The above location is where Gianna danced for all of her dance recitals over the years.  This was especially poignant because this year's recital was cancelled due to the Pandemic, so I am very glad we created this one.
Extras: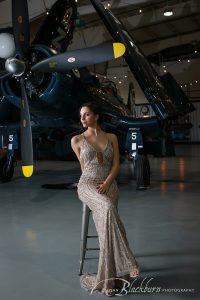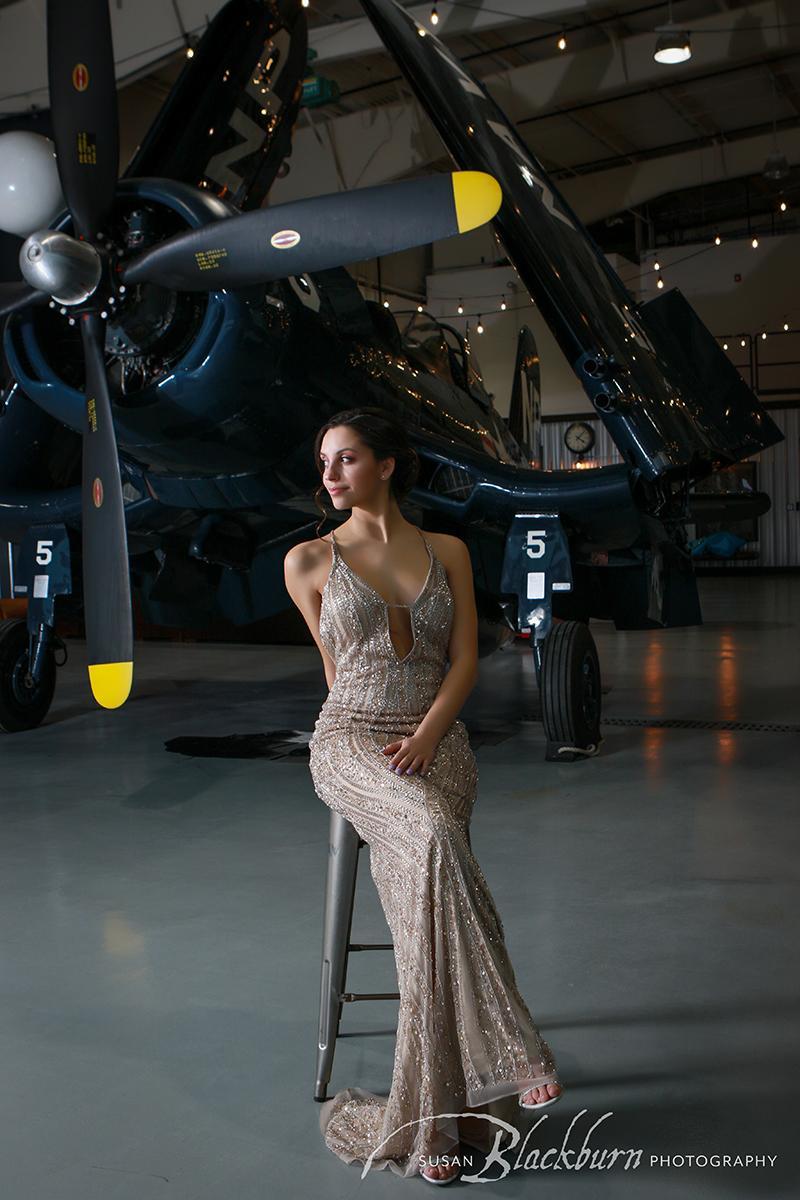 Sometimes an opportunity presents itself that is just–extra.  Many times I will ask girls to bring an evening gown and do something a little over the top.  Just because–why not?
Are you ready to take your Senior Portrait Session to the next level?  Do you have any location ideas for Senior Portraits you would like to try?  Let's talk.  Give us a call at (518) 584-4237 today.  Are you looking for inspiration for your Senior Portrait Session?  Be sure you check out our Senior Portrait Gallery as well.  We would love to photograph you!
Susan Blackburn is a High School Senior Portrait Photographer located in the Saratoga Springs NY area servicing clients in the NY Capital District.  Her work has been featured in many publications, including Senior Year Magazine.