Katee and Zach's Windham Mountain Catskills Wedding Photos:
I had never photographed a wedding at Windham before, so it was pretty exciting.  The weather was perfect for a wedding.  It was sunny and warm.  There was that great fall smell in the air.  The colors on the mountain were beautiful.  Everything was just picture perfect.   I like to ask my brides to share their own story.  They can write pretty much whatever they want to share.  So below is what Katee chose to share:
"Zach and I first met in the summer of 2009.  We were neighbors on Broad Street in Plattsburgh where we both attended college.  If you had told us then that we would one day be getting married, I think we both would have laughed in your face.  We were great friends, but complete opposites.  But hey, they say opposites attract, right?
"Fast forward to Spring 2010, the week before we were returning home for the summer, and something just clicked between us.  We kept in contact, talking and texting every day.  In July, I made a visit to Saratoga.  I spent a week with him and met his parents and sister.  It was after that trip that we made it official (you know–Facebook) and began dating.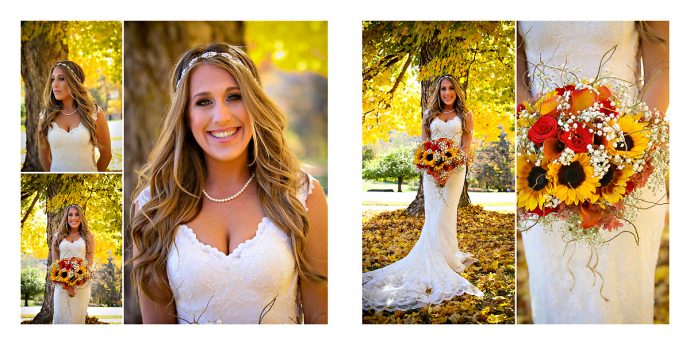 "We had a long distance relationship which made things difficult at times, but true love is worth the wait.  I moved to Saratoga after graduating college in September 2012.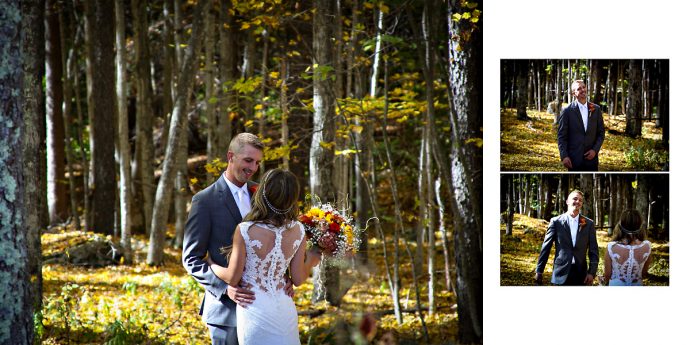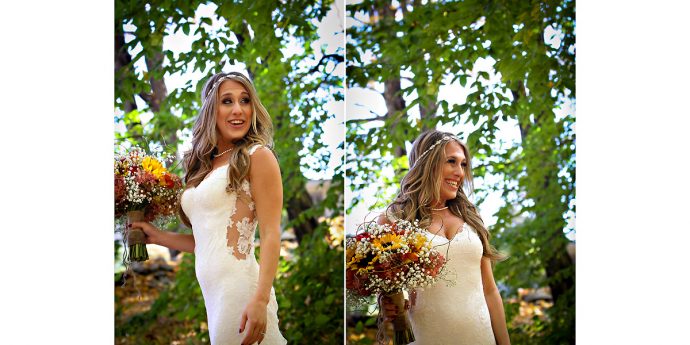 "Fast forward to October 3, 2015, the day he proposed.  We had a trip to Niagara Falls and Buffalo planned.  Sunday the Bills were playing the Giants (both of our teams), so we decided to go.  I had never been to an NFL game before, so I was very excited.
"Zach was the first person to take me to Niagara Falls.  He took me for our one year anniversary in the summer of 2011.  Since we were going to Buffalo for the game, we thought we would go back to Niagara Falls for the night.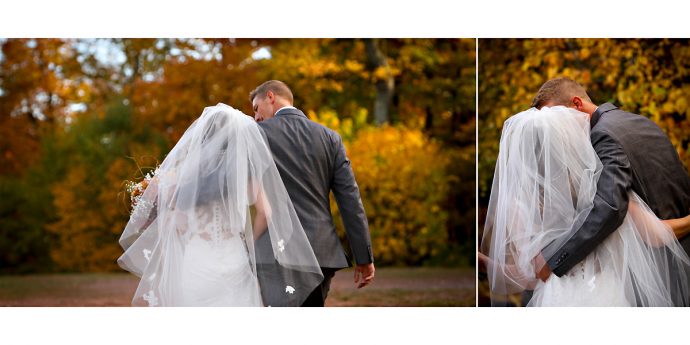 "It was a gloomy, rainy, chilly day in Niagara Falls.  We bundled up and decided to ride the Maid of the Mist anyway!  Since the weather was less than ideal, it was not too crowded, which made it even more special.  While aboard, Zach was anxiously tryng to get me to come across to him, but I was reluctant to give up my spot against the railing.  Finally, I caved and went across to join him.  He asked a stranger if he could take our picture.  Before I knew it, he was down on his knee.  I was expecting him to propose that weekend as we had been talking a lot about marriage before this, but I was still so surprised.  I was beyond ecstatic.  No words can explain my feelings at that moment.  The kind stranger recorded the proposal.  We feel so lucky to have that special moment captured on film.
"I always knew I wanted a fall wedding.  It is my absolute favorite time of year.  Zach and I both love the outdoors, so we knew we wanted to incorporate that into our wedding.  We researched many venues online and looked at a few, but nothing gave us "that feeling."  We decided to check out Windham Mountain, and we instantly fell in love.  The beautiful drive to get there, the view of the mountains, the chairlift ride to the top, the newly renovated space… it was all just perfect.  We booked it that day and the planning started! October 15, 2016 would be our day!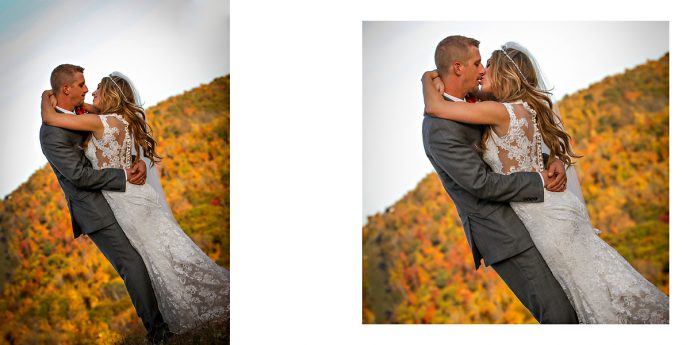 "Now I know with most girls it is all about the dress, but for me, it was all about the shoes.  I am a shoeaholic, and I always said I would wear Christian Louboutin shoes on my wedding day.  My mom bought me the most beautiful pair of Louboutins and I was in love.  I ended up breaking my foot before my wedding, and although I was not in a cast (thank God!), I couldn't wear my shoes.  It was heartbreaking, but I got through it.
"Even though it was not all about the dress for me, I did absolutely love my dress.  Before I went looking, I knew I had certain criteria for my gown: form fitting, sexy back.  As soon as I tried on the Olvi gown at Something Bleu in Saratoga, I knew it was the dress.  It was soft, comfortable, romantic, sexy–everything I wanted to look like on my wedding day.   I knew Zach would love it too.  The head necklace I purchased from them for my headpiece was amazing.  I got SO many compliments on it.  It was different and really completed my look. My cathedral veil matched my dress perfectly and gave me that dramatic look I wanted as I walked down the aisle.
"Our wedding day was the best day ever (naturally).  We go so lucky with the weather.  It was sunny and warm and the Fall colors were at their peak.  The scenery was to die for.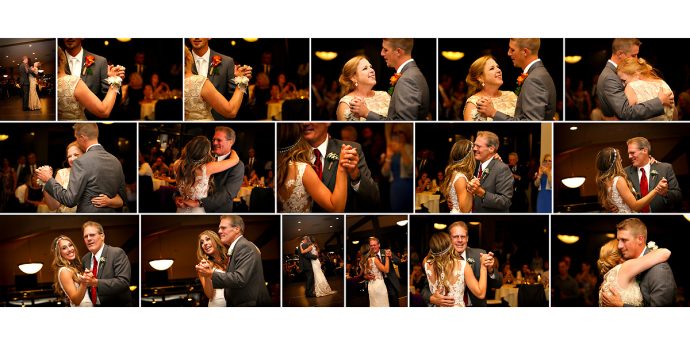 "The best part of our wedding day was standing back and watching our guests enjoy themselves.  Everyone had such a great time and it was so nice to see all of our hard work pay off.  Our only complaint was that it went too fast.  We want a re-do;-)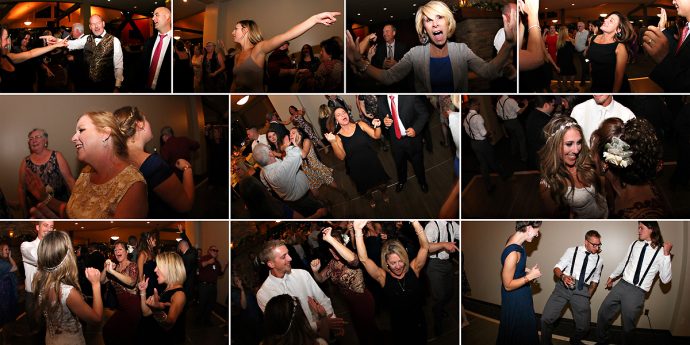 "We are now an old married couple, one month married.  It couldn't be more wonderful.  We are looking forward to buying our first home together within the next year.  After the house comes the fur baby."
Wedding Vendors for Katee and Zach's Windham Mountain Wedding:
Wedding Photography | Blackburn Portrait Design                      Wedding Venue | Windham Mountain
Wedding Videography | Lovecraft Productions                               Florist | Douglas Koch
Wedding Gown | Something Bleu Bridals                                         Wedding Dress Designer | Olvi
Are you planning a wedding in Upstate NY?  Please be sure to call 518.584.4237 or fill in the Contact Form to schedule a consultation today.
Did you enjoy Katee and Zach's Windham Mountain Wedding Photos?  Check out our Wedding Portfolio or this Wedding Blog Post.