Holidays Are the Time For Family Photos
Happy Holidays Everyone! It is that time of year–time to get your holiday cards together. Many times my clients will ask me for tips on how to photograph their families for their Christmas Cards themselves. They are sometimes too busy at this time of year for a full on portrait session–or they love chaos and torture:) So I have compiled a short list of tips and tricks to help you create the best holiday card photo you can.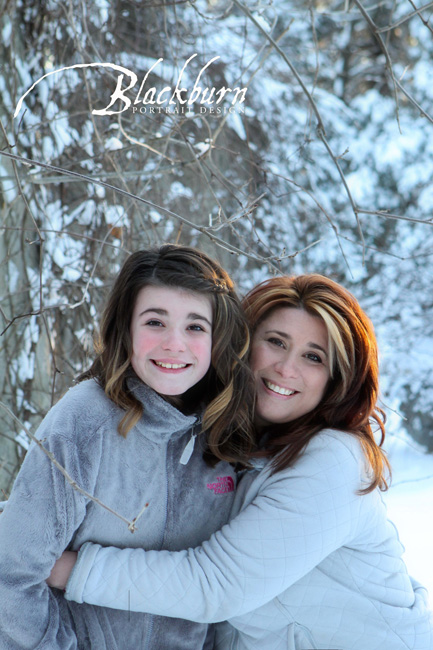 Clothing Suggestions For Family Photos:
Try to make sure everyone is wearing complimentary clothing, as in the photo above. Both of these lovely ladies are wearing casual clothing in complimentary colors, in this case winter white and dove gray, that perfectly compliment the snowy background. I love the tones in this image, and their beautiful faces really stand out.
Don't Go Overboard With Accessories:
Do not over accessorize the photo. Remember that the faces are the most important part of any portrait photo.  If there is too much going on with props or accessories, you miss the faces.
Bloopers Are Great!
Sometimes the Bloopers and Outtakes are the best ones. I love the above picture, and I think it really captures who these kids are.
Include the Fur Babies Too:
I love when I get a Holiday card with the family pet in the photo. Be sure to include your dog or cat. They are part of the family too.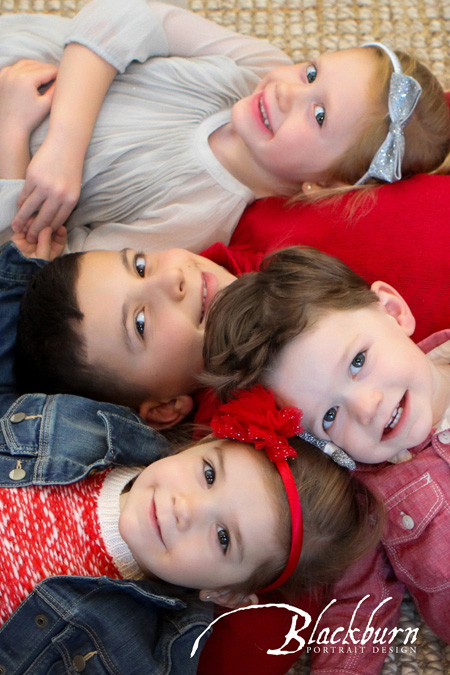 Susan's Family Portrait Law of Inverse Squares:
Always remember Susan's Family Portrait Law of Inverse Squares–more kids make it exponentially harder to get everyone looking at the camera with a pleasant expression on their faces. So make sure you takes LOTS of pictures. Like a ton. Your odds of getting a usable Holiday Card photo will increase. Also, do not be ashamed to use bribes–but hold that until you have exhausted all other options.
Call in the Pro:
When all else fails, give a professional a call. I love to do family photos, and kids usually behave better for me than for their parents. Good luck!
Did you enjoy this article on Family Photos? You might also enjoy reading this article on Family Photos.
Would you like to schedule a Family Portrait Session? Call 518.584.4237 to schedule your Family Portrait Session today.