5 Considerations for an Outdoor Wedding
Many couples love the look and feel of an outdoor wedding and naturally want to host one.  The current health situation has made outdoor weddings even more popular.  But sometimes the dream requires some (a lot) of prior planning to ensure the guests feel comfortable, you have less stress and everyone has  a great time.  Here are 5 considerations for an Outdoor Wedding  for making your event not just photo worthy, but comfortable as well.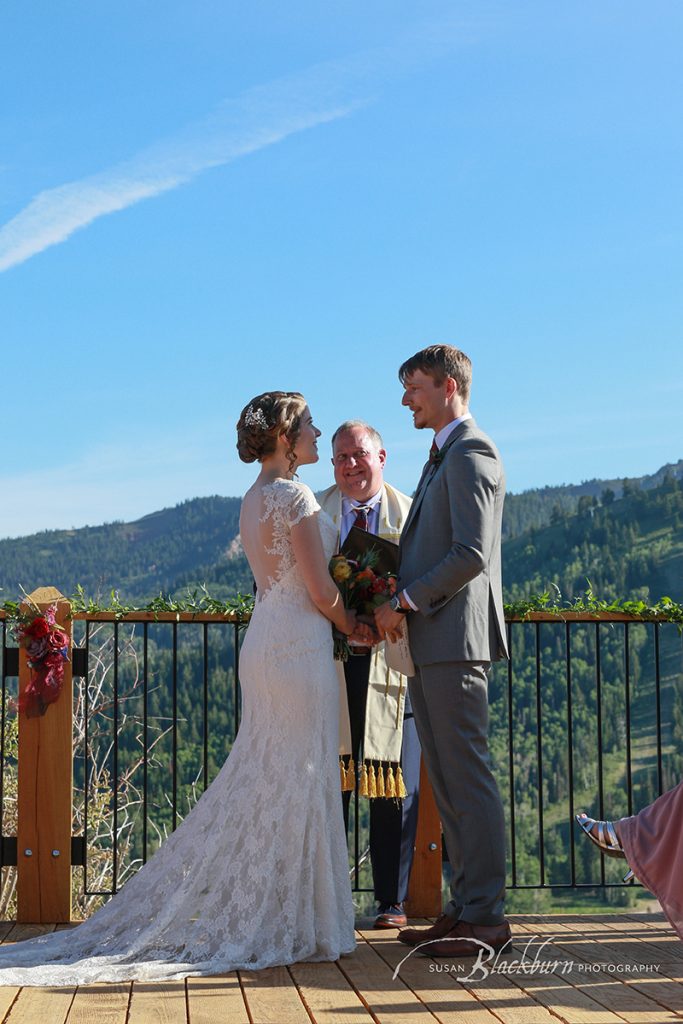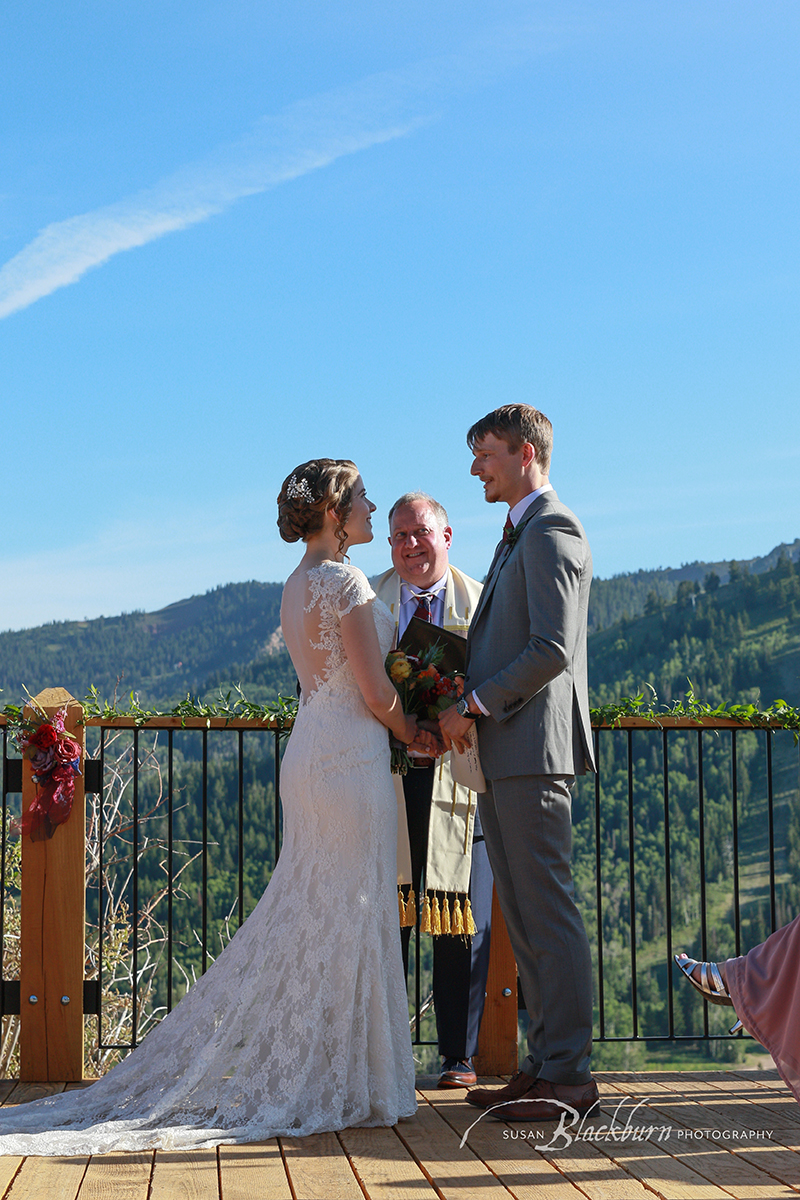 Plan Ahead for the Elements:
No matter whether your event will be in the Spring, Summer or Fall, you need to plan ahead for the elements.  In our area, Spring and Fall can either be hot or chilly.  Summer can definitely be hot.  Make sure you have tented/shaded areas for guests to retreat to if the temperatures are uncomfortable.  If you are hosting a tent wedding, we highly recommend you pay a little bit additional to get the "walls."  They provide protection from wind and rain and help to regulate temperature inside the tent somewhat.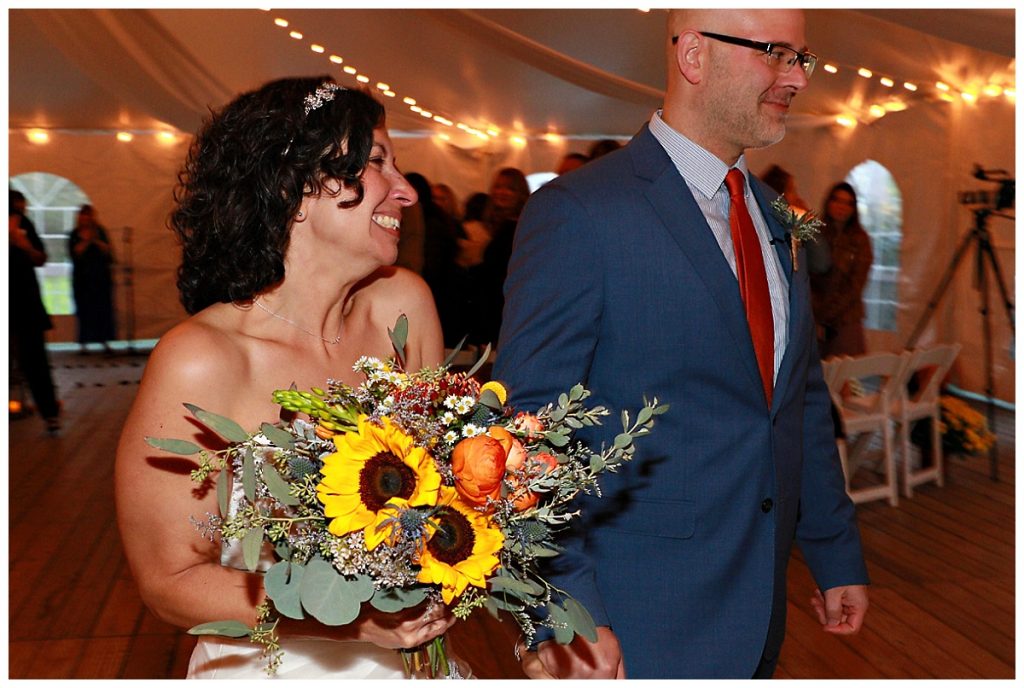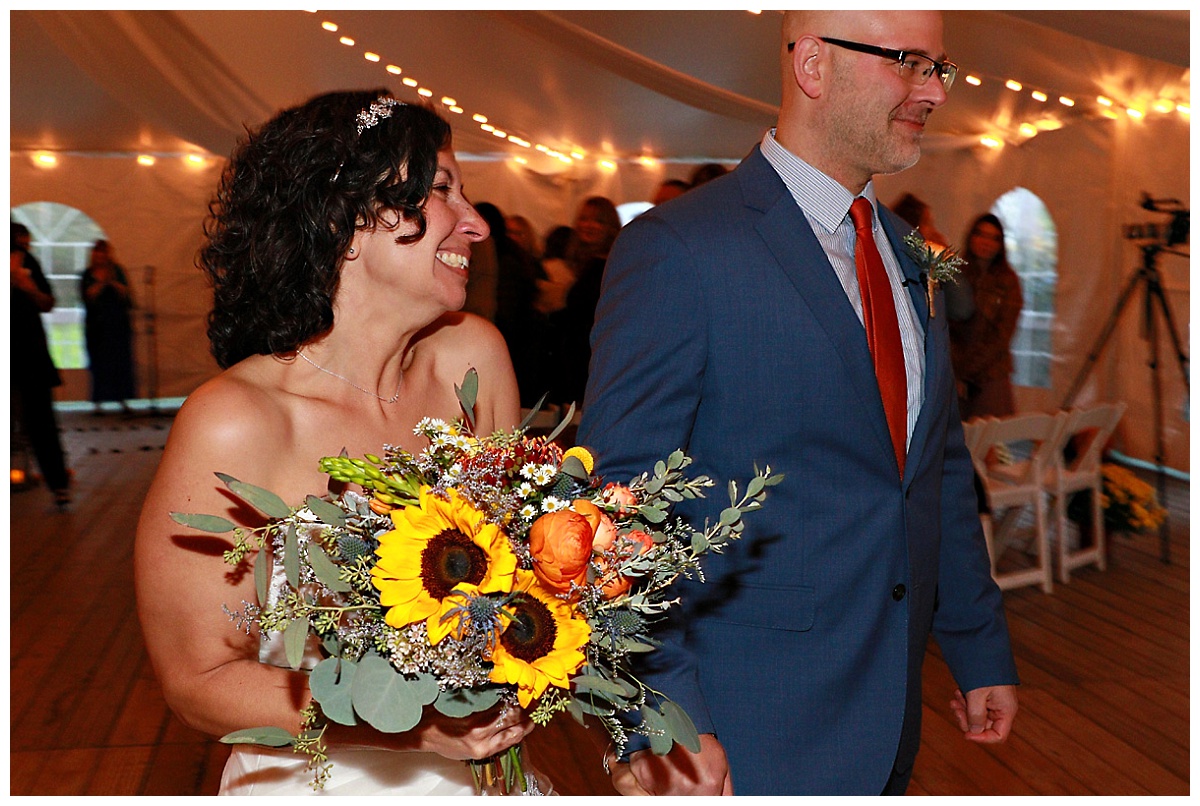 Ceremony Refreshments:
A glass of champagne, bottles of water, or a signature drink can be greatly appreciated by your guests, especially on a hot day.  For a fall wedding, a mulled cider or hot toddy can be really nice.  This simple touch can really elevate the experience for your guests.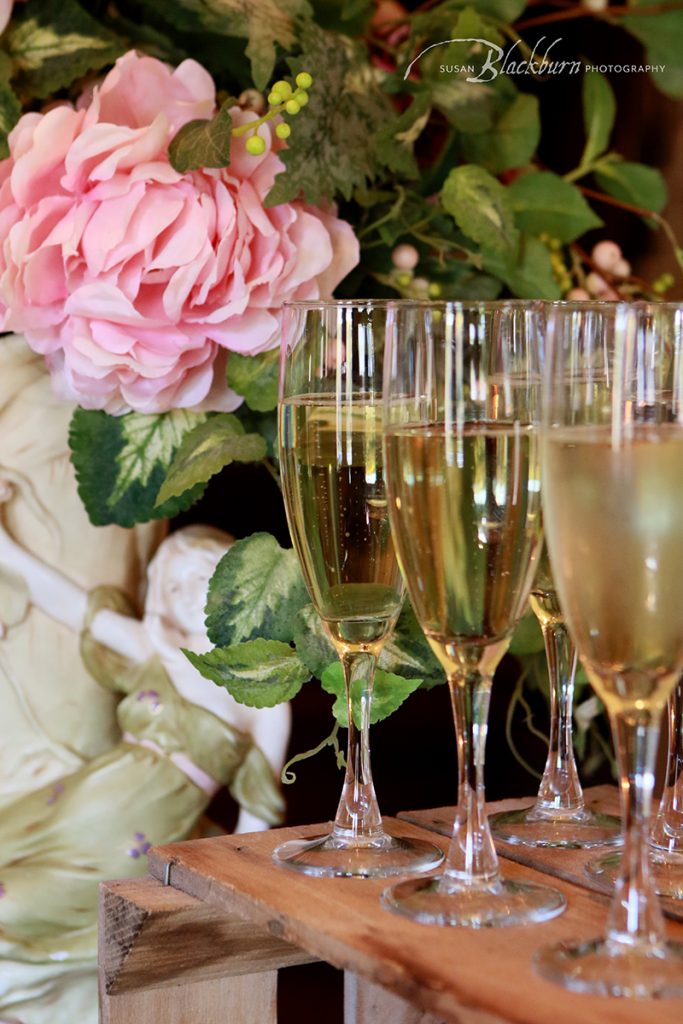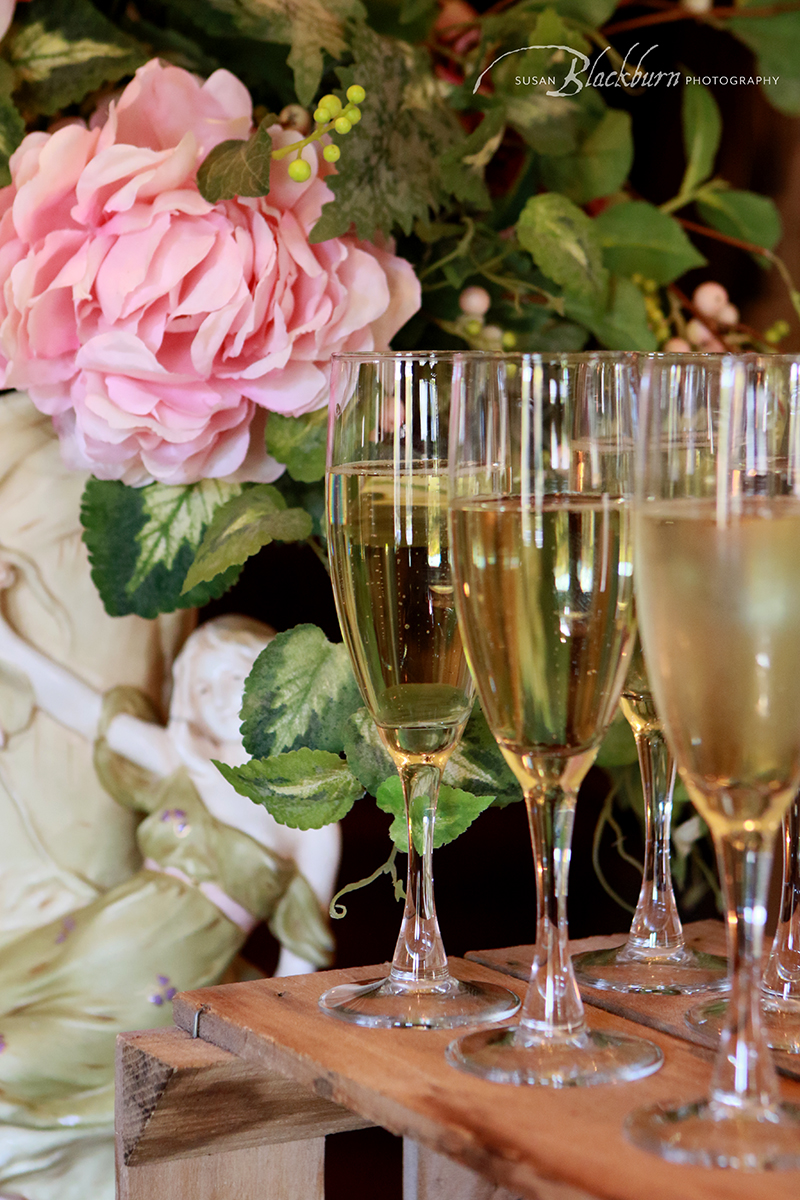 Chairs, Chairs, Chairs:
This may sound obvious, but please do provide chairs for your guests to sit in during the ceremony.  This is especially appreciated by the elderly or people with some physical challenges.  They don't need to be elaborate, but they are essential.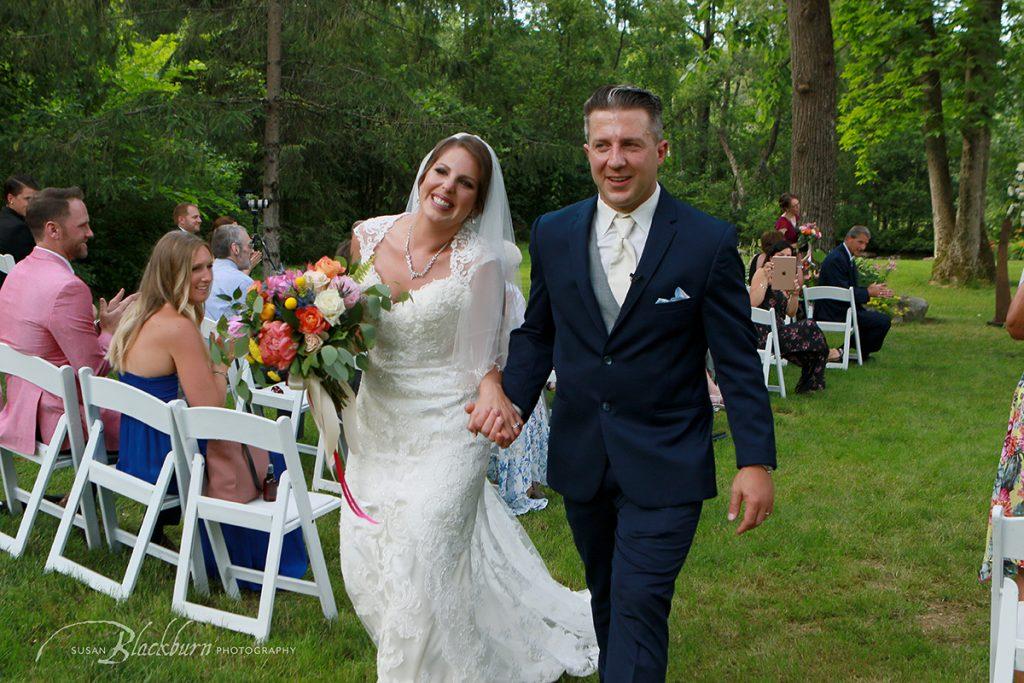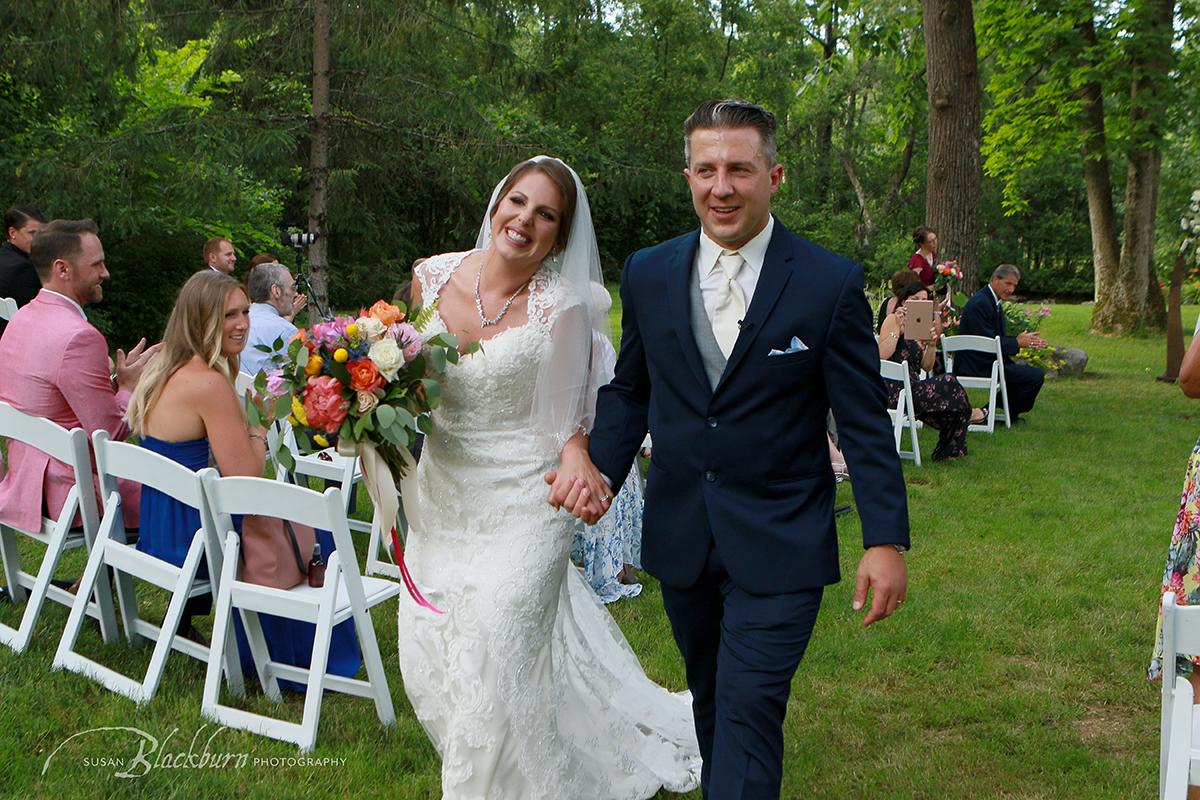 Keep It Short:
An outdoor ceremony should not be more than 20 minutes, especially in challenging weather situations.  The ceremony is one of the most meaningful moments on a wedding day.  But no one will be paying attention if they are sweltering or freezing.  A great Wedding Officiant can tailor the ceremony to your specifications.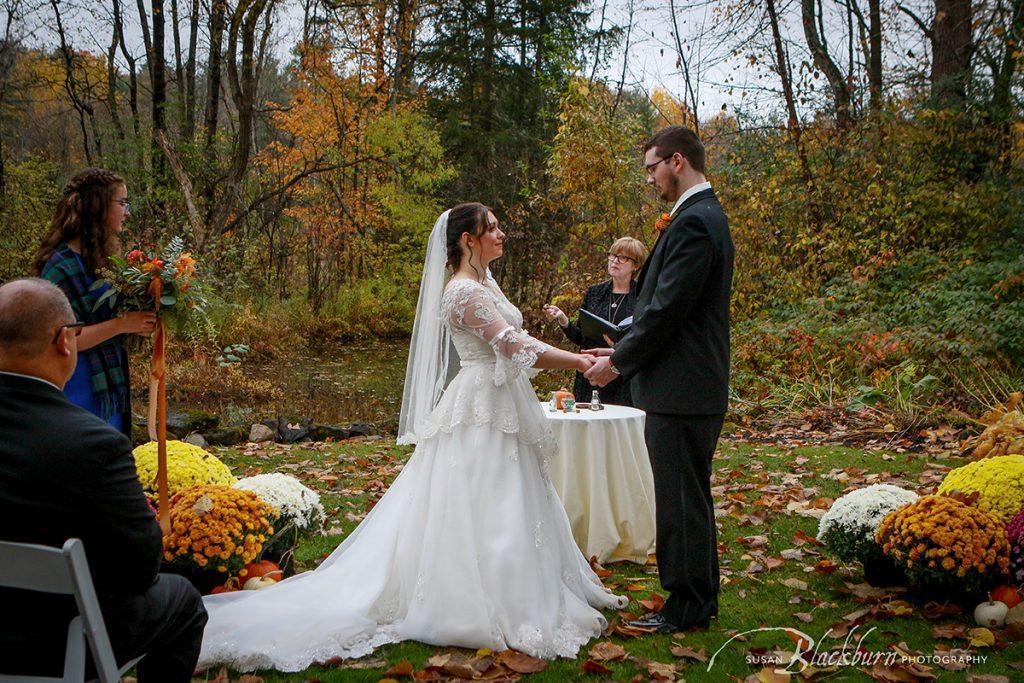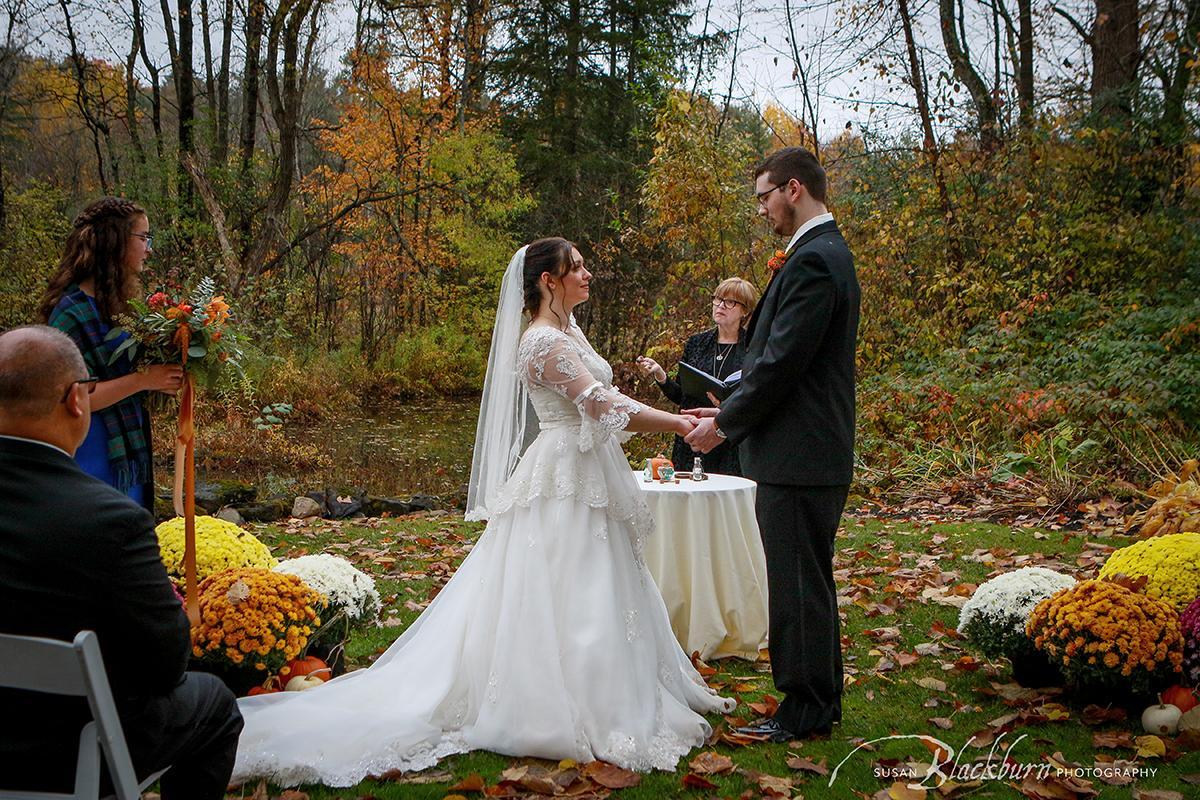 Have a Backup Plan:
You cannot control the weather, but you can have an alternate plan just in case.   I know that most people want to believe the weather will be perfection on their wedding day.  Unfortunately, that is not always the case.  Whether it is a simple covered area or fully indoors, having a plan will help you have less stress if the weather in not ideal.
Finally, take time to relax and enjoy your wedding day.  If the weather is less than ideal, you are still marrying your person and you will have an amazing day!
Did you enjoy this Wedding Planning Blog Post?  You might enjoy this post on What to Ask the Venue for a Barn Wedding.
Check out Jenna and Jim's Intimate Wedding for some wedding inspiration.