One of the biggest trends in weddings these days–at least in Upstate NY–is rustic barn weddings.
Rustic Barn Weddings are very popular on blogs and rightly so.  Rustic barn weddings are beautiful to photograph and the details are often amazing.  What many people do not realize when they choose to have their wedding at a barn or farm venue is that there are lots of considerations in addition to the "normal" types of things to take into account when planning an event.  Many times, couples will contract with a venue without being aware of the true cost of this type of venue.  They are often shocked when they realize that 95% of their budget is going toward unplanned "extras."  With that in mind, I asked my friend Mary Jacobs, a wedding planner, to give us some things to take into account when planning a rustic barn/farm wedding.  Without any further ado, here are Mary's Questions to ask when visiting a rustic venue: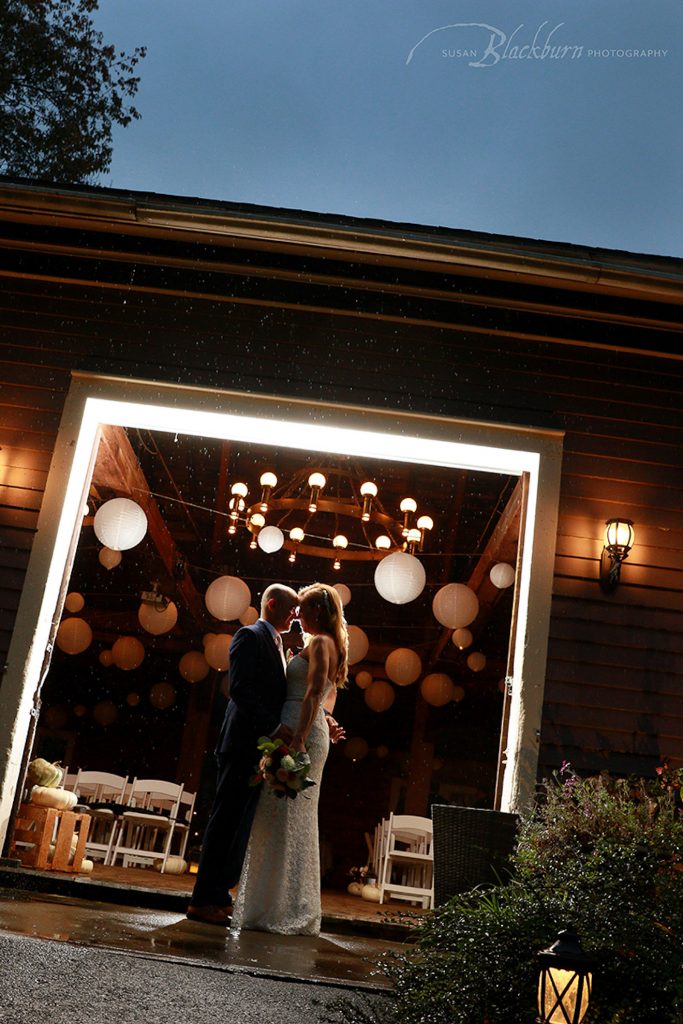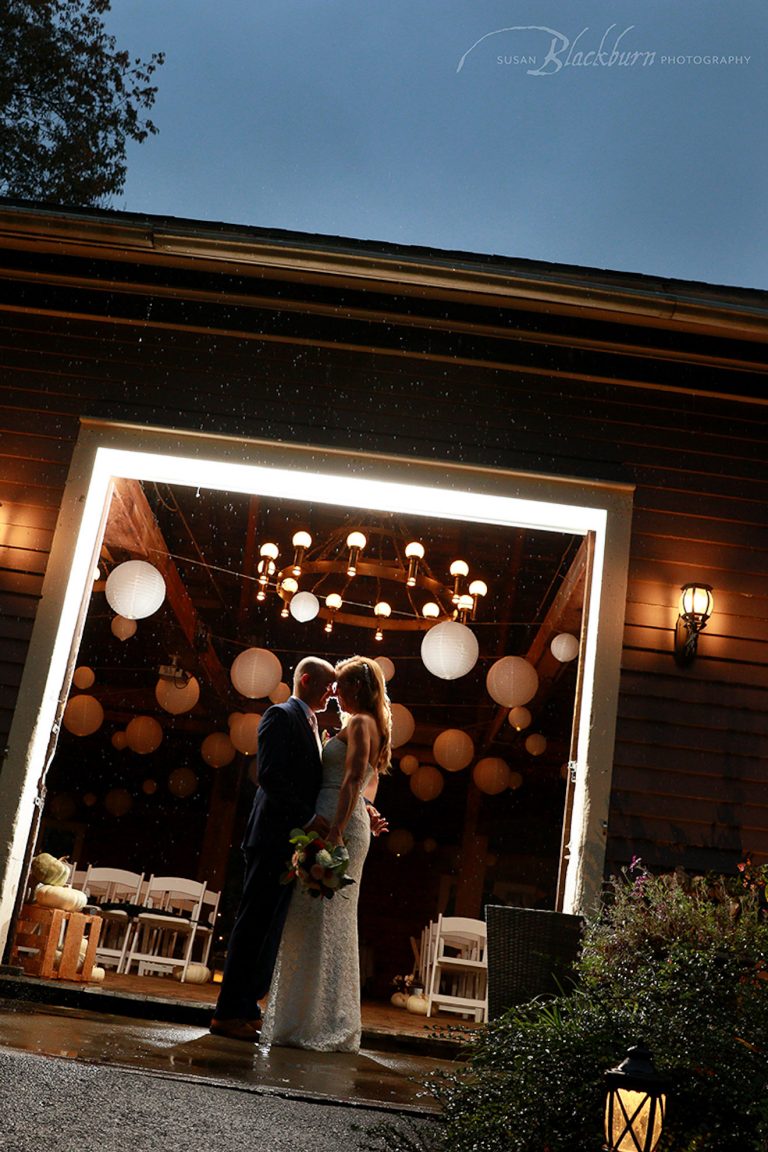 Is the building climate controlled, i.e. is there heat and/or air conditioning?  If the answer is no, ask about electrical restrictions or regulations.  Some of these properties have extremely limited ability to tap into electrical inside, so bringing in industrial fans or electric heaters will be either prohibited or run the risk of blowing circuits.  Next, find out what types of heaters are allowed and how far they must be from the property.  They can be very pricey to rent–so you do not want to lay out money for items that will ultimately not be used.
Are there restrooms on site?  Renting restroom trailers can run anywhere from $1,200 to $3,000, depending on your area and the size you rent.  Portable toilets like the ones at a concert or fair are not appropriate although they are cheaper.  Don't think so?  Imagine how difficult it is to hover and not touch anything when you are in one wearing jeans…now imagine doing that in a wedding gown.  And do keep in mind that restroom trailers need a water supply and electricity.  This means either they must have a water source to tap into or you will be charged for water to be included.  If there is no electric to tap into, you will also be paying several hundred dollars additional for a generator.
Where do the caterers prepare food?  If there is no kitchen on site, your catering company will be bringing an entire kitchen with them.  Again, this can make the cost skyrocket.  Some barn venues will put up a permanent "cook's kitchen" tent during their high season.  If not, you will be responsible for the rental of this tent, which must include power, lighting, and exterior walls.  Again, if there is no power, you will be renting generators.
Is there potable water and/or safe drinking water on site?  Bringing in enough water to cook, clean and serve your guests is a massive undertaking if none is provided on site and can result in additional fees.
Does the venue provide chairs and tables for the event–and do they own enough?  Couples usually remember to ask about tables and chairs for the reception, but many times forget the chairs for the ceremony.  If the venue does not provide chairs for the ceremony separate from the reception chairs, one of two things will happen.  Either you will have to pay an additional fee to the caterer and allot additional time to have the chairs moved from the ceremony to the reception or you will need to rent additional chairs.  Depending on the type of table and chair, season and availability you could be paying $10-$20 per table and $5-$20 per chair.  Keep in mind that unless everything will be held in the same space, you will also need at least some seating and/or tables for the cocktail hour.
Is there any place for the bridal party to get ready?  Where is the bride prior to the ceremony?
Is there a covered option for every space during the day?  For instance, if you are planning an outdoor ceremony and it rains, what is Plan B and do you even like it?  Same goes for the cocktail hour and the reception.  Keep in mind that if any part of your day is going to be held in a tent, you must rent walls.  If the skies open up and it starts pouring, your guests will be soaked and the tables will be ruined.  GET THE WALLS.
When looking at the ceremony location, what is the path of travel for the guests and the bridal party?  If your ceremony is in an open field, how will you get to the aisle without all the guests seeing you walking across the property?  And please do keep in mind your older guests, handicapped guests, and guests in formal attire when choosing a ceremony location.  It may look beautiful, but if it takes your Gram 30 minutes to make a long trek up a steep mountain, perhaps you should reconsider.
Will there be anyone from the venue present during the wedding to run things?  Many of the barn properties in our area basically rent the property to you and you are then on your own.  Make sure if this is the case that you either hire a day of coordinator/wedding planner or a catering company that provides these services.  There are so many moving parts  when it comes to weddings at conventional venues–these types of venues have many more on top of it.  It is very important to have someone at the helm so you are not completely overwhelmed on your big day.
Is there a noise ordinance in the town the venue is located in and what is the time?  I have seen it all too often where a venue does not disclose this piece of vital information at the very beginning.  Consider that you plan your wedding reception from 6-11 and at ten minutes before 10 o'clock the venue owner comes over and tells your entertainment they need to shut down their equipment.  The last hour of your event will then be spent in silence.  Sometimes  guests need to vacate the property by a certain time.  None of these things are the end of the world, but not knowing ahead of time can ruin your wedding.
Does your venue have the proper permits and insurance to even hold events on site?  In our experience, there are some venues holding events that do not even have these–don't wait to find out the hard way what happens if they do not have proper permits and insurance.
Some other things you might want to consider:
Plan the menu with your caterer based on the type of kitchen/refrigeration available.  It may be unbelievably expensive–if not impossible–to pull off a five course meal in the middle of a corn field.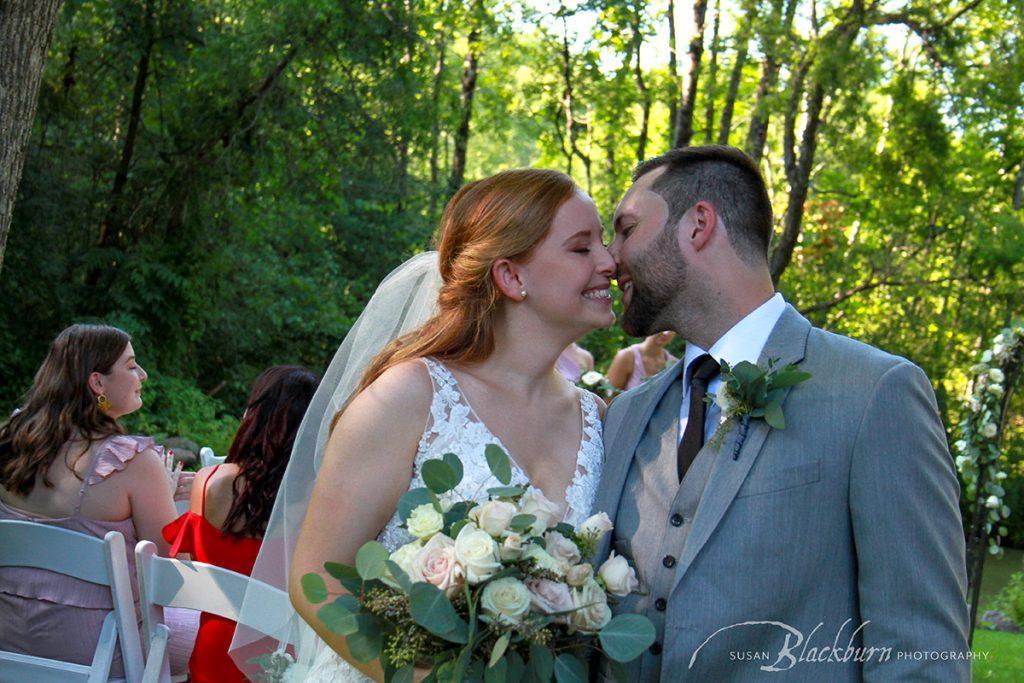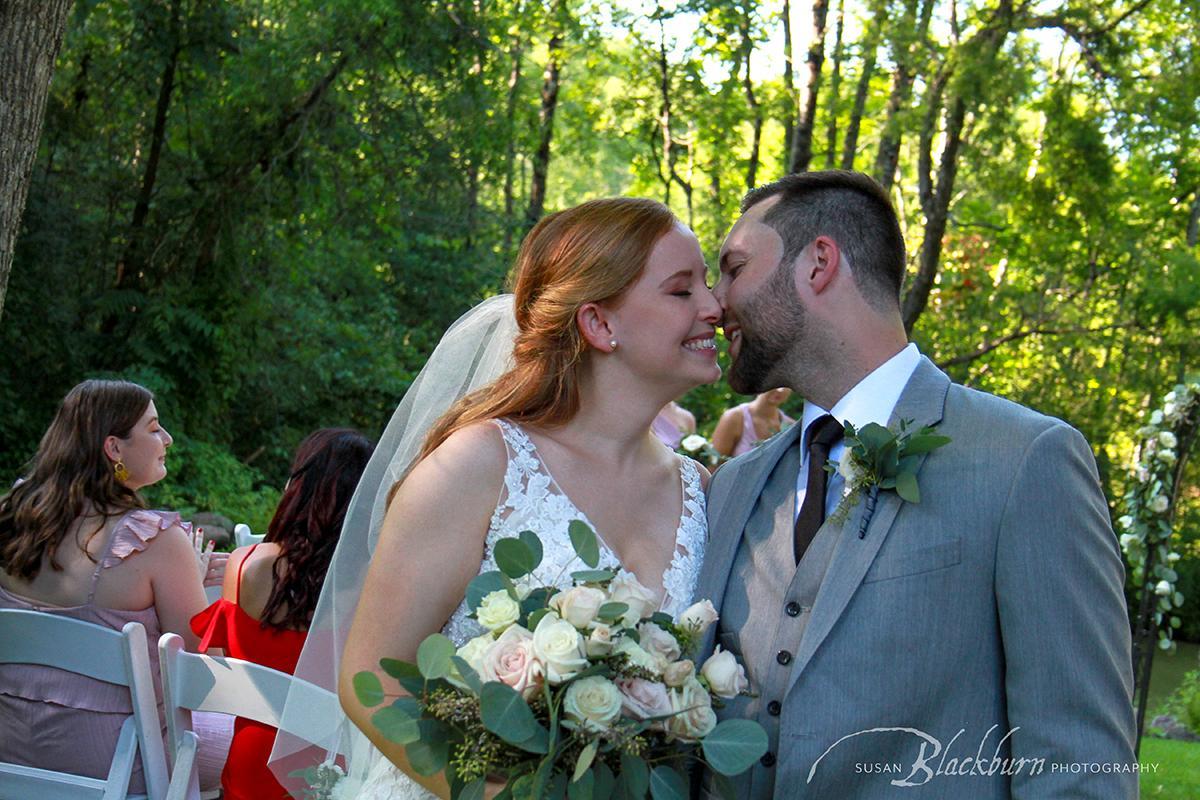 When sending your invitations, alert the guests ahead of time to the nature of the venue and recommend suitable attire.  For barn/farm venues especially, suggestions for footwear for the guests is a must.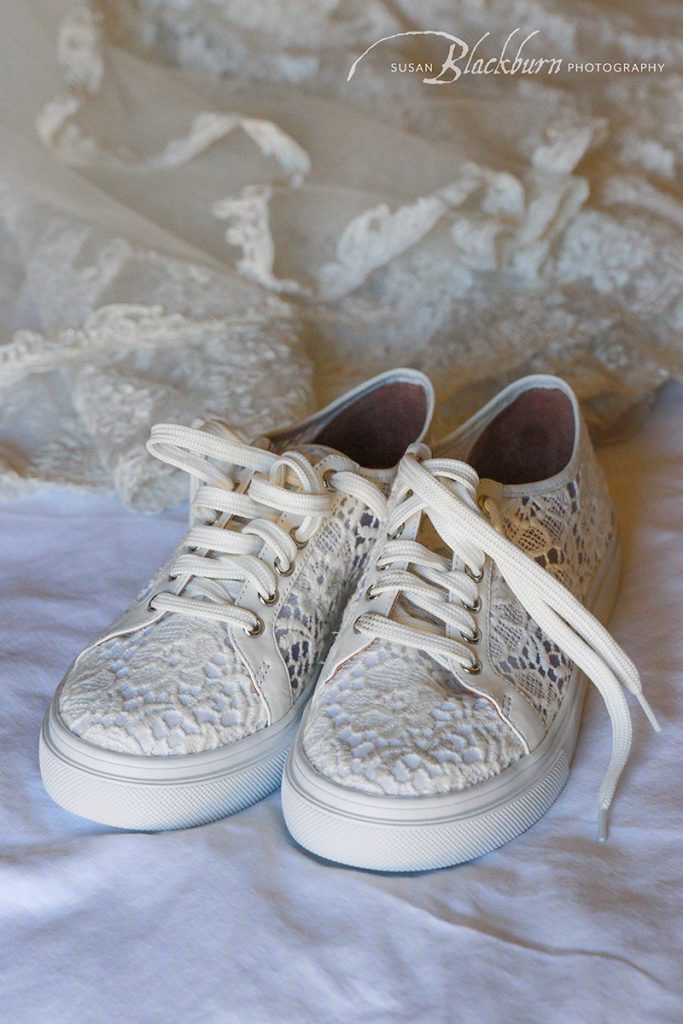 A great option for plates is Palm Ware or Bamboo Ware.  This is completely sustainable, biodegradable and disposable dishware that is pretty, practical and can save you a TON of money.  They are made from palm leaves which are harvested from jungles.  The plates look and feel like wooden plates.
That is it–Mary's Questions to Ask Your Barn Wedding Venue.  Using these tips will save you time, money and lots of stress.
Did you enjoy this article on planning a Rustic Barn Wedding?  You might also enjoy this article on Wedding Planning.
Be sure to take a peek at our Wedding Photography Portfolio.
Mary Jacobs is a wedding planner in Upstate NY with many years of helping brides plan their dream wedding.