A Newborn Photo Session in Saratoga for Amelia Rose!
I was so happy to photograph Amelia Rose's Newborn Photos.  I had done Newborn Photos for Big Sister Isabel a few years back.  It is such an honor when people bring their little ones to me for a photo session!
Sleepy Newborn Photo Session–NOT!
Little Amelia was not a sleepy newborn at all, but that was just fine!  We got some really adorable expressions, including a few little smiles.  Below is a video of the complete session:
Variety In Baby Photos Is A Must:
I loved the variety we were able to get at this session with just a few simple prop/outfit changes.  Amelia's Mom, Karen, brought the cutest things!  I love it when we use personal items my clients bring so we don't create generic, cookie cutter images.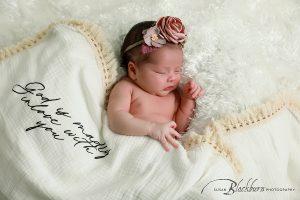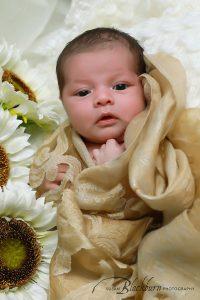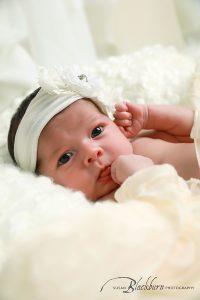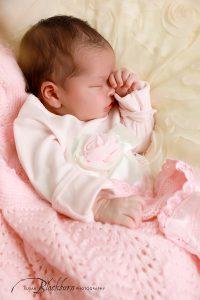 To schedule your own Newborn Portrait Session, please call the studio directly or use our Contact Form.
Be sure to visit our Newborn Photography Gallery to view more Newborn and Family Portraits.