Family Portraits At Your Wedding Are Essential!
A Wedding is a joyous occasion that signifies the blending of two families to create an entirely new one.   However, as a Wedding Photographer I have found that many times couples almost overlook the Family Portraits during the planning process.  Of course photos of the ceremony and couple pictures are important–but in the future you may also find the photos of your nearest and dearest to be family treasures.  While many couples kind of dread the Family Photos portion of the day, a few simple tips will make sure they get accomplished quickly and efficiently.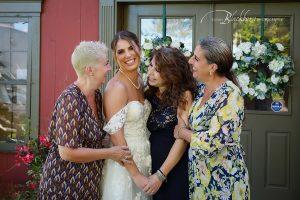 Planning Family Portraits At Your Wedding:
I have always been a big believer in planning ahead for success.  This is especially important with the Family Portraits on a Wedding Day!  It can easily become a little daunting when deciding who and when to do these very important pictures.  Below are some of our favorite tips and tricks.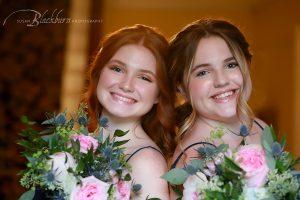 The List:  Who Should You Include In The Family Portraits At Your Wedding?
Time is always at a premium on any Wedding Day.  That is why we highly recommend that you create a list of the people you would like to include.  Of course Parents and Siblings will be on that list.  But you might also want to include Grandparents or other relatives that are important to you.  Having a List helps you stay organized and not leave anyone out.  Be sure your Wedding Photographer has a copy of the list.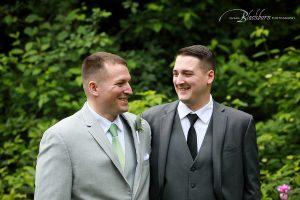 Ask For Help
Staying organized during the Family Portraits At Your Wedding can be tough.  Don't be afraid to ask for help!  Someone on each side can help you make sure everyone is present, accounted for, and ready to go when their group is called.  We love it when we have family/friend helpers act as the point person because as Wedding Photographers, we often do not know who the individual members of your family are.
Communicate Ahead Of Time
Make sure that everyone you want to have in the Family Portraits at your Wedding knows what time and where they will be needed for Family Photos.  A great time to do this might be at the Rehearsal Dinner.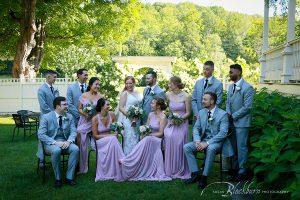 Plan Enough Time For Family Portraits At Your Wedding
A conservative estimate for how much time the "typical" Family Portraits will take is 20 minutes–if everyone is present and ready to go.  Couples who have lots of extended family they want included might want to allocate even more time.  Be sure to be up front with your Wedding Photographer when planning your Wedding Day Timeline so that you have enough time to accomplish this.  Not having enough time for Family Portraits at your wedding is a surefire recipe for lots of stress and tension.
The Family Portraits at your Wedding will tell the story of your family for years to come–make the most of it!
If you are currently planning your Wedding, you might also enjoy this post on Six Things You Should Know While Planning Your Wedding.  Be sure to also check out our Wedding Photography Gallery to see more of our amazing couples.
If you would like to schedule a consultation, please use our Contact Form or call Blackburn Portrait Design directly at (518) 584-4237.