5 Tips for Your Boudoir Session
More and more of my brides are choosing to extend their Wedding Photography Package to include Bridal Boudoir Photos. And what does this entail, you ask? For a start, you slip into something a little more racy than your wedding dress. The resulting photos make a great wedding gift for your spouse, as well as make you feel fabulous in your own skin.  So how do you get the very best results from this special photography session?
Find a Boudoir Photographer You Trust:
Do choose a photographer you trust–a lot.  It is always important to choose a photographer you feel comfortable with.  A boudoir photo session is no exception.  Make sure you like and trust your photographer so you will be able to relax.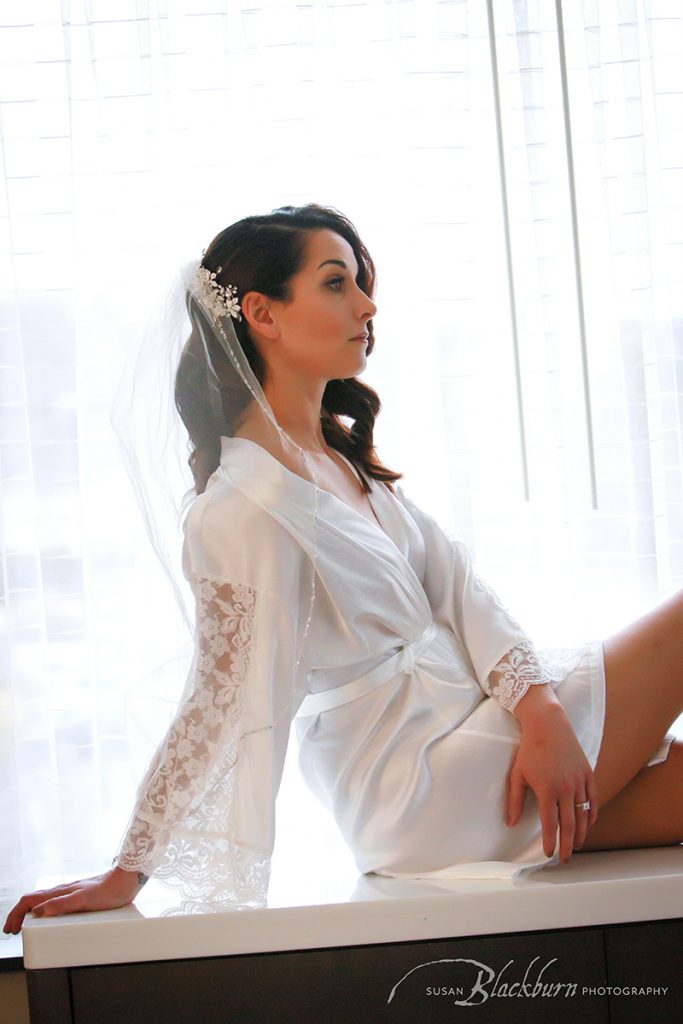 Discuss Your Personal Comfort Level For Your Boudoir Session:
Do discuss what you will be wearing and how much (or little) nudity you are personally comfortable with.  Establishing this ahead of time can make the entire experience less stressful.  I personally think that implied nudity is a lot sexier than explicit nudity.
Don't Wait To Schedule Your Boudoir Session:
Don't wait to late to schedule your session–especially if you want to give the images as a gift to your fiance.  In addition to the actual boudoir session, you will need to meet with your photographer to go over the session and choose your favorite images, which will then need to be retouched and sent to the printer.  Avoid disappointment and plan in advance.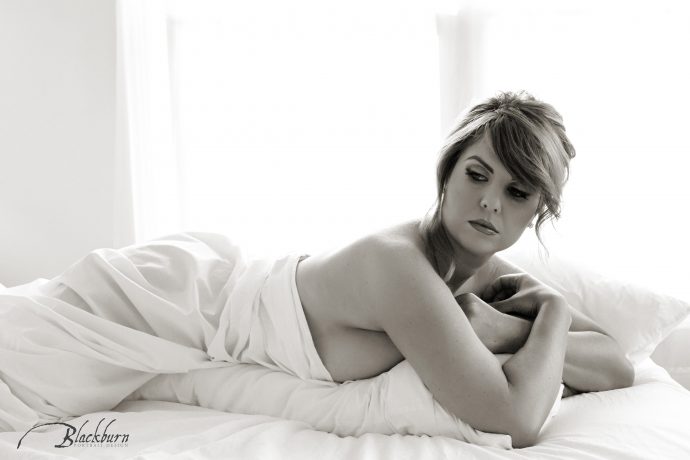 Carefully Plan Your Boudoir Wardrobe:
Don't wear super tight clothing to the session.  You will be slipping into some skimpy items during your boudoir photo session–and nothing looks worse than elastic lines in your skin.  Sure they can probably be retouched out, but why not just wear something loose to begin with?
Hire a Professional Stylist:
Do get your hair and makeup professionally styled.   And don't forget the mani/pedi because your hands and feet will be showing.  A stylist can also be invaluable if you want to have more than one look in your photos–say an updo to start and then beachy waves.  Not only will you look fabulous, you will feel pampered and glamorous.  In fact, why not go out for a special date after your session?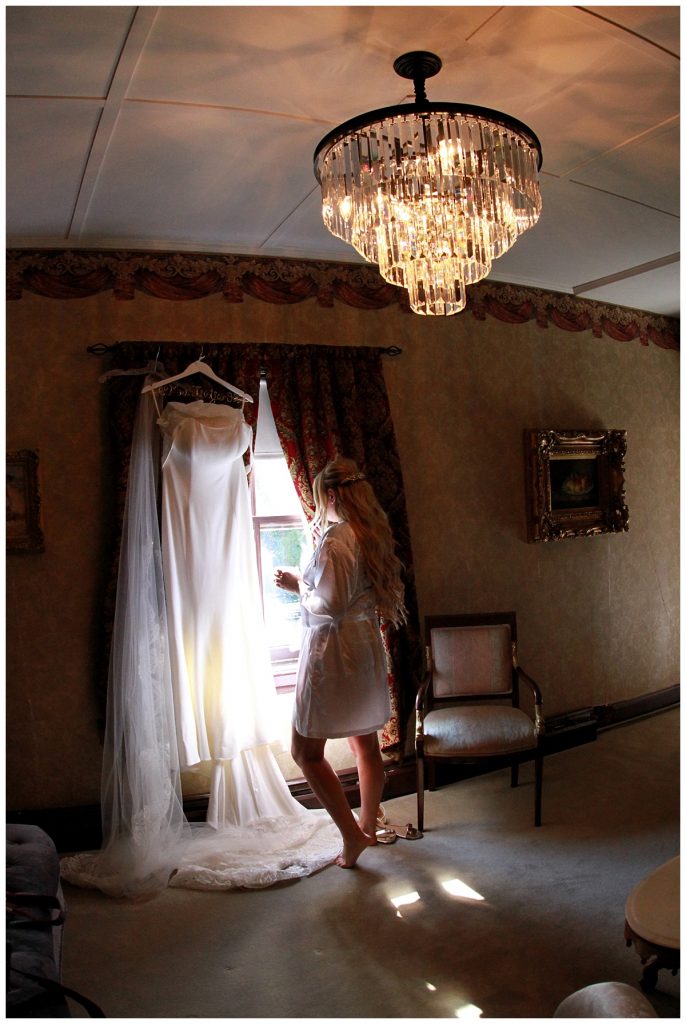 If you don't have the time or the inclination to do a full on Boudoir Shoot, why not at least schedule a few short minutes to capture yourself in a pretty negligee before you put on your wedding dress?  It will add to the story of your wedding album immensely.
Did you enjoy this post on Bridal Boudoir Photos?  You might also like to read this Boudoir Post. 
Would you like to schedule a consultation for your Boudoir Photos?  Call us at (518) 584-4237 to schedule a consultation today.  We would love to hear from you.  And FYI–we are offering a special collaboration with Our Little Secret Beauty Bar in  the Queensbury Hotel in January.