Congratulations Class of 2022 AEPHI Sisters!
We recently went up to SUNY Plattsburgh to photograph Cap and Gown Graduation pictures for the AEPHI Sorority Sisters.  This is always fun to do.  And we have always have amazing weather on the day we do the photos!  The Slideshow below features a few of my personal favorites:

Cap and Gown Graduation Pictures Are Becoming Very Popular
It is nice to see that people are valuing photography for a Milestone like College Graduation.  I always tell people that I tend to create photos that I wish that I had.  I do really wish I had some amazing professional photos of myself and my friends when we graduated from College.   The bond you make with some people at College can be incredible.  I think it is really way better than High School.  It is so nice too now that you can have a lot of fun with these typically traditional shots.  I can also guarantee that a session like this will look 100% better than what is snapped quickly during the Graduation Ceremony or what your Parents or Friends will capture with their cell phones.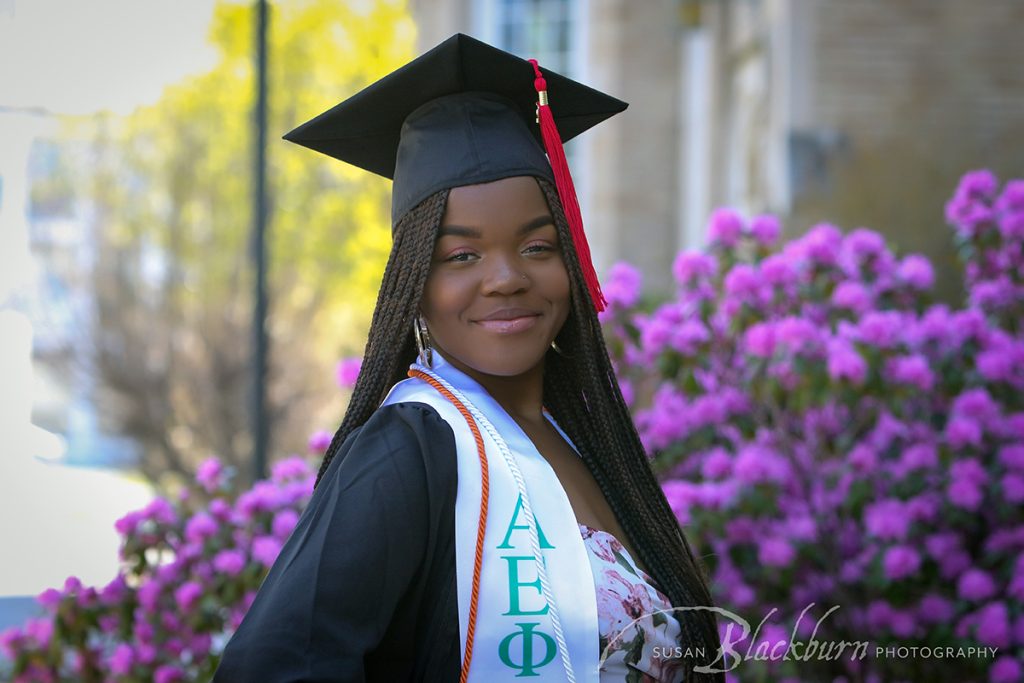 Individual and Group Cap and Gown Photos
We tend to do both Individual as well as Group Cap and Gown Photos.  I think the Individual ones are especially nice as gifts for parents and other relatives, as well as for use in Thank You Notes and Graduation Announcements.  The Group shots are just super fun to have.  Luckily, the weather was perfect, so we were able to do some photos in front of the fountain with the group popping open some Champagne.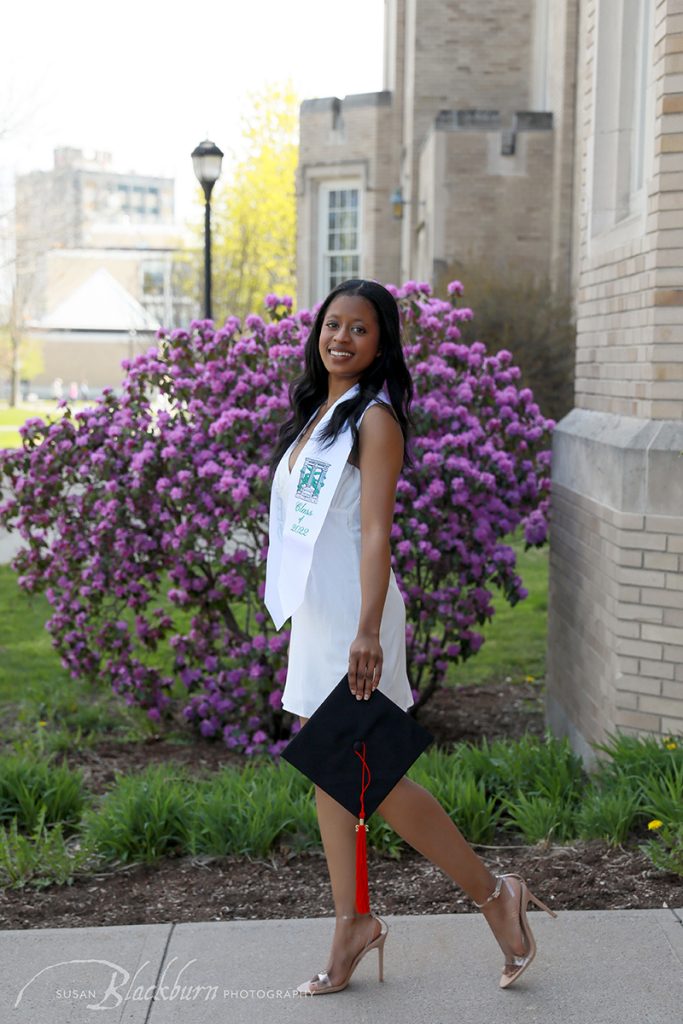 Top Tips For Cap and Gown Graduation Pictures
Some of my favorite Tips for Great Cap and Gown Photos are to dress appropriately under the gown and to get at least a few headshots for mom.  As far as dressing appropriately, we sometimes do photos with the gown casually draped over the shoulder or open in front.  A collared shirt and nice trousers for the guys and a dress or nice suit for the ladies is perfect.  The shoes you would normally wear to an event like Graduation are also important as we do some full length photos.  You also want to include your Graduation Stole and any Honor Cords in addition to the Traditional Graduation Cap.  A manicure is always a good idea as we sometimes do show hands in our portraits.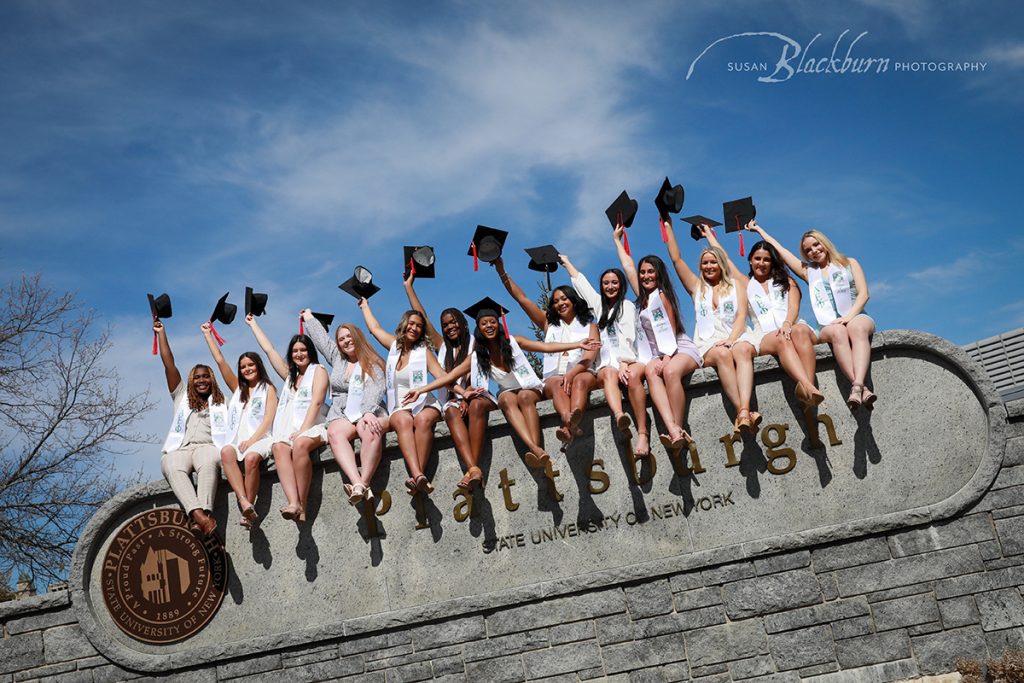 The Perfect Way To Look Back On Your Senior Year
A Cap and Gown Session is the perfect way to look back on your Graduation in years to come.  To schedule your Cap and Gown Graduation Pictures, please give the studio a call at (518) 584-4237 or use our Contact Form today.  Be sure to visit our Senior Portrait Gallery to view more of our work.
Susan Blackburn is a Wedding and Portrait Photographer who owns and operates a Photography Studio in the Saratoga Springs NY Area.