"What Is Appropriate Headshot Attire For Different Industries?"
A common question we get here at our Headshot Studio revolves around clothing options.  Many times people are unsure of what would be the "best" choices for their Headshot Attire.  My first response is to always ask what industry or profession the client is in.  I also ask how they are intending to use their Headshots.  There are different nuances in Headshot Attire for different industries.  You want to look put together and Professional.  But you also want to look approachable.  So let's break it down a bit, shall we?
Corporate or Executive Headshot Attire: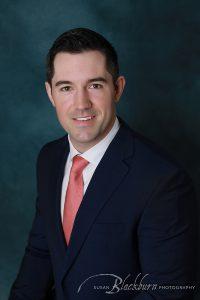 People who are C Suite Executives, Lawyers, Financial Planners, Accountants, Bankers, etc. tend to need a more formal, conservative or traditional look for their Headshots.  When one of their potential clients is looking at their Profile, they want to see stability reflected in the picture.  Therefore, we advise these types of clients to stick with a more formal look such as a suit (for males and females) or tailored dress (females) in darker, conservative colors.  Personally, I am not a huge fan of patterns in any Headshots, but these clients in particular are better served by either no pattern or a very muted pattern/texture.
Creatives or More Casual Industries: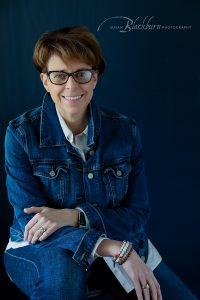 Clients who are involved in more creative endeavors or who work in a more relaxed environment can use a mix of both formal and casual options.  However, you still need to look like a Professional, no matter what you do!  If your Company or Industry culture is more on the casual side, go for a mix.  Think of pairing jeans with a great tailored blazer.  We always advise clients to bring multiple pieces, so you could mix it up by changing into a textured sweater or a great shirt.  If your Company is having you do Headshots for their website, we highly recommend discussing with them what their expectations are for the final look.  You can also look at what the other Headshots on the Company website feature to get a quick idea of what to wear.
Personal Branding Photo Sessions: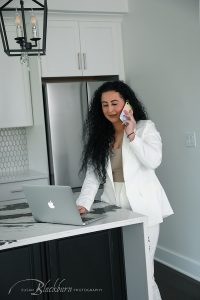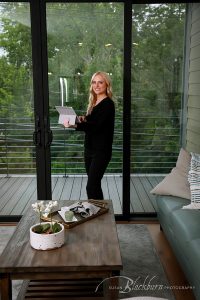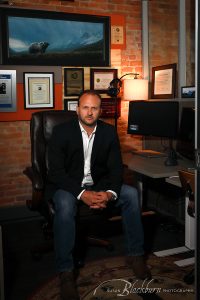 Personal Branding Photo Sessions are really fun because we can create a lot of variety and really showcase your personality.  There really aren't a lot of limits on what to wear for a Personal Branding Session.  You do, however, want to keep a couple things in mind.  If you are planning on keeping these photos for more than six months to a year, it is recommended that you not get overly trendy with every outfit.  It can be fun to include colors and styles that compliment your brand and your website design.  Before your Personal Branding Session, really think about what you want to convey.  As with every other session, it goes without saying that you want your clothing to be clean and pressed.  Sloppiness is not a personality trait we want to accentuate.
Some Final Thoughts on Headshot Attire: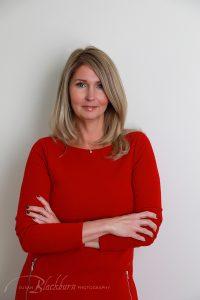 Be sure you plan your attire at least a day or two ahead of your session.  Whatever you bring to be photographed in should be clean, neat and–most of all–fit you well!  Planning ahead gives you time to shop for something new to wear or even pick up a few accessories.  Speaking of accessories:  Make sure you have the appropriate items you need to complete your look.  This can include the right tie, shoes, belts, jewelry, etc.  Put everything together the night before so all you need to do is pack the car and go.  Nothing is more stressful than trying to locate a critical item while running late.
Hopefully, you found this post to be useful when planning your own Headshot Session.  Be sure to also read Planning Your Headshot Session as well.
You can schedule a Headshot Session by calling (518) 584-4237 or by using our Contact Form.
As a Headshot and Personal Branding Photographer, Susan Blackburn enjoys helping Professionals in all industries present themselves in their best light.  Whether on location or at her studio in the Saratoga NY area, she brings a high level of expertise, professionalism and a commitment to quality.