I recently put out a request for questions on Social Media, and one frequently asked question was how to display your wedding photos.  Great question!  Wedding Photography can be a large investment, so it is painful to me when I hear that people do nothing with their wedding photos.  A lot of people just let them live on a flash drive and never print anything.  The number one reason is they don't want their house to look like a shrine to their wedding.  So other than printing a couple of random 5×7 photos for your mom, how best to display your wedding photos?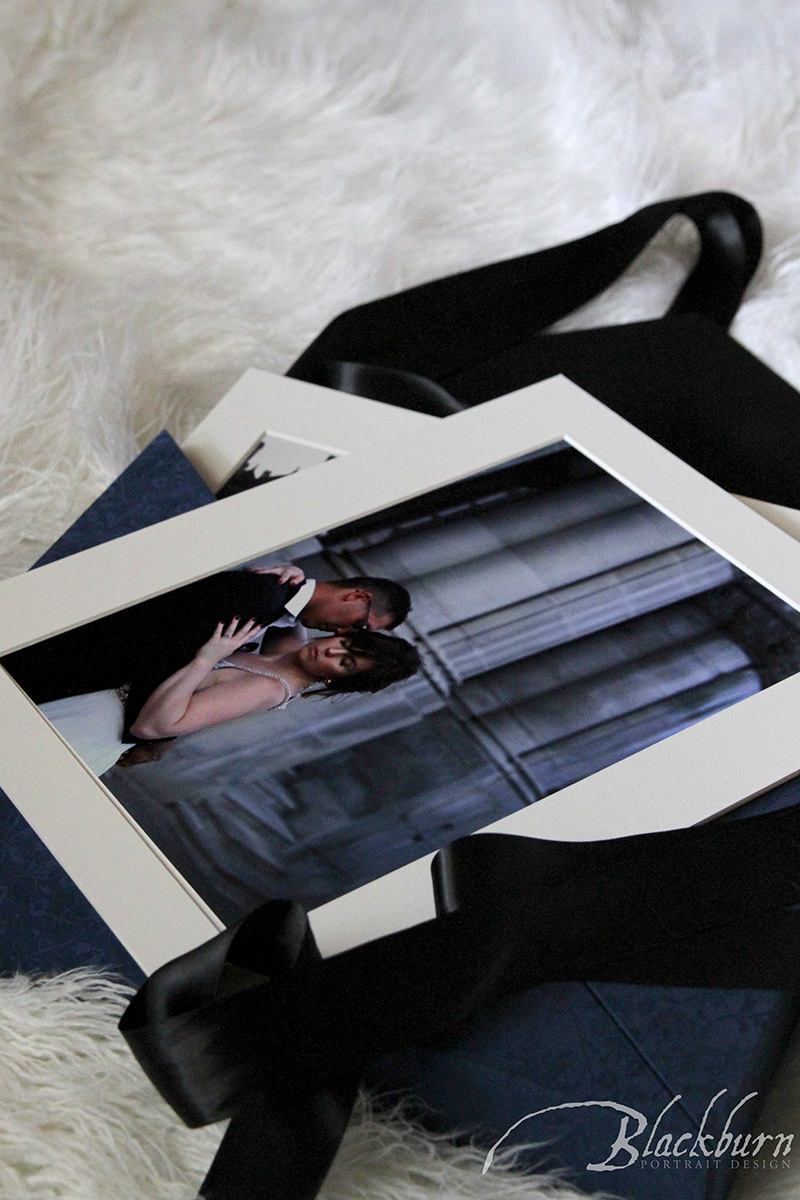 First, before you print anything, decide where you would like to display your wedding photos.  The location or room will dictate a lot.  Size, colors, type of photo will all play into where you are going to display your photos.  Is the room more formal like a formal living room or dining room?  Or is it casual like a family room?  If you had bridal boudoir photos done, you probably would not display them for all eyes to see in the living room–the bedroom would be a better choice.  Some fun candids in black and white might look great in your family room.  A formal bridal portrait can look amazing in a dining room or over a fireplace mantel.
A large blank wall practically screams out for a large print.  And no–you cannot hang a single 8×10 on a large wall.  It looks silly.  Please do not be afraid of larger prints!  They are part of your home decor.  You would not stick a small, single chair in the middle of your living room.  Why would you just hang a small 8×10 and call it a day?  At no point in my career as a wedding photographer has anyone ever said to me, "I think the print I ordered is too large."  In fact, they usually come back and order a larger size.
If you have a phobia about large prints, consider doing a wall gallery or series.  For this option to work, you need to purchase identical or very similar frames to unify the grouping.  A rule of thumb with any type of collection is three or more make a collection.  You can also mix up sizes–like one larger print with some smaller prints.  If you hate the idea of making holes in the wall, use a mantel or shelf.
Not sure how everything will look on the wall?  One thing I have suggested for years is to buy a roll of inexpensive Kraft paper at a craft store.  Cut out the sizes you want and tape them on the wall.  Just remember that you need to leave at least 2 inches of spacing between the framed images on the wall.  Easy peasy.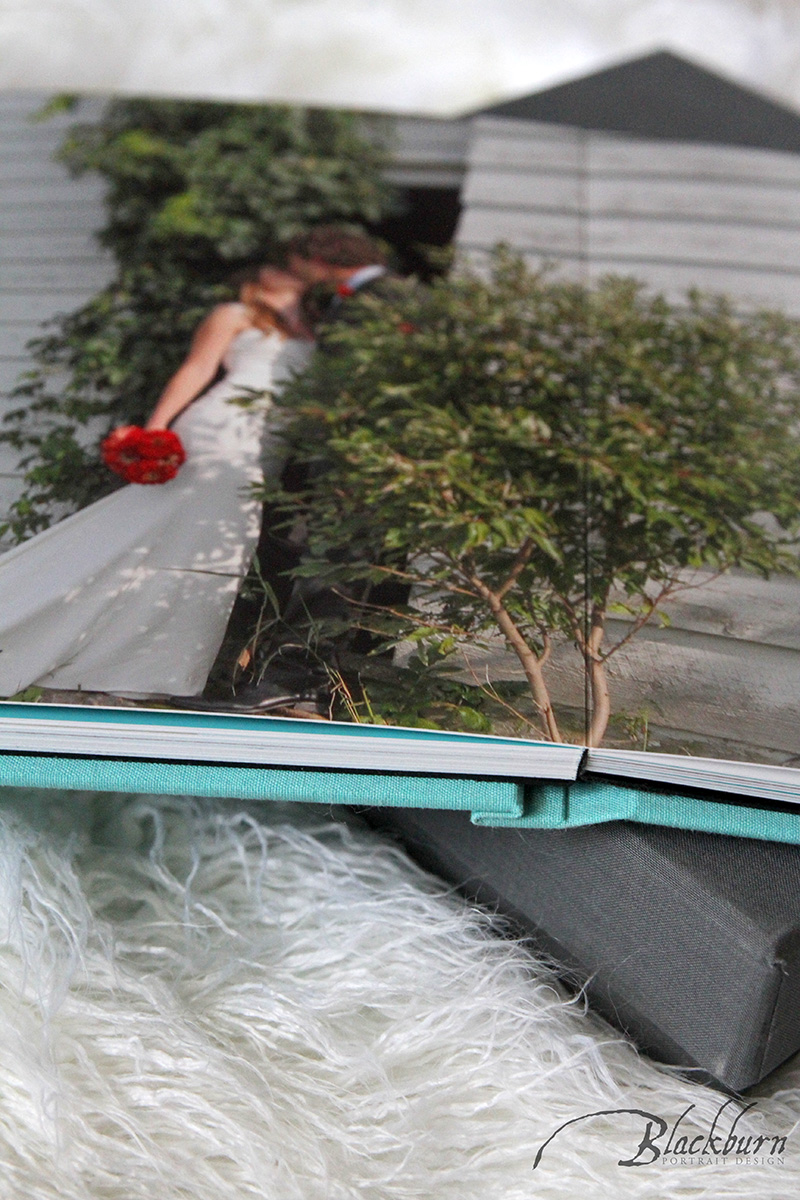 Please give some consideration to having a wedding album professionally created.  I know, I can hear it now–they are not cheap.  But I cannot tell you the number of times people think they are going to do this themselves and it somehow never happens.  People either get bogged down in choosing images or the ordering software for non professional sites is awful.  Just remember that your time is valuable–I can design an album and help you choose the right images way faster than you doing it on your own.  And the professional albums are of a higher quality than Shutterfly.  The paper, printing and bindings are much nicer and last way longer.  And did you know you can make replicas for family, friends and yourself?  They are great gifts!
There you have it–some simple ways to display your wedding photos.  So don't let me come to your home and not see any of your images displayed!
Did you find this post on Wedding Photography useful?  You might like this post on Wedding Planning.
Be sure to check out our Wedding Photography Portfolio if you or someone you know is getting married.
Are you ready to book a photographer?  Please give us a call at (518) 584-4237 or use our Contact Page.