Holiday Photos Tips and Tricks
Last weekend, I got to photograph kids in a Holiday setting for an event at the Mansion Inn called Cookies and Cocoa with Santa.  If you did not make it, you missed a really great event for charity AND your Holiday Photos.  That then got me thinking that it is the time of year that I do Tips for Better Holiday Photos.  There is a lot of pressure for people to have great holiday photos.  People look forward to getting cards, and grandparents love family photos.  So, in the Spirit of the Holidays, here are some tips and tricks to make your holiday photos great.  But first you have to look at my very favorite picture from the Santa event.  LOL.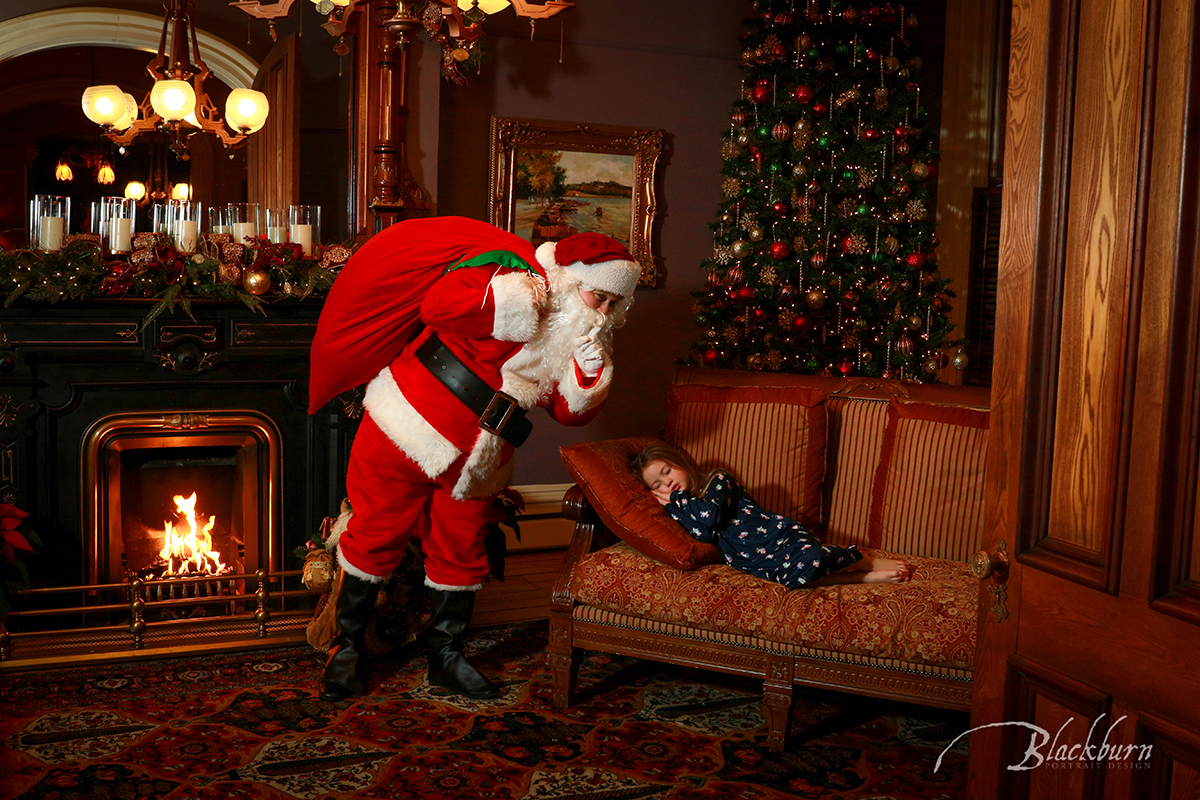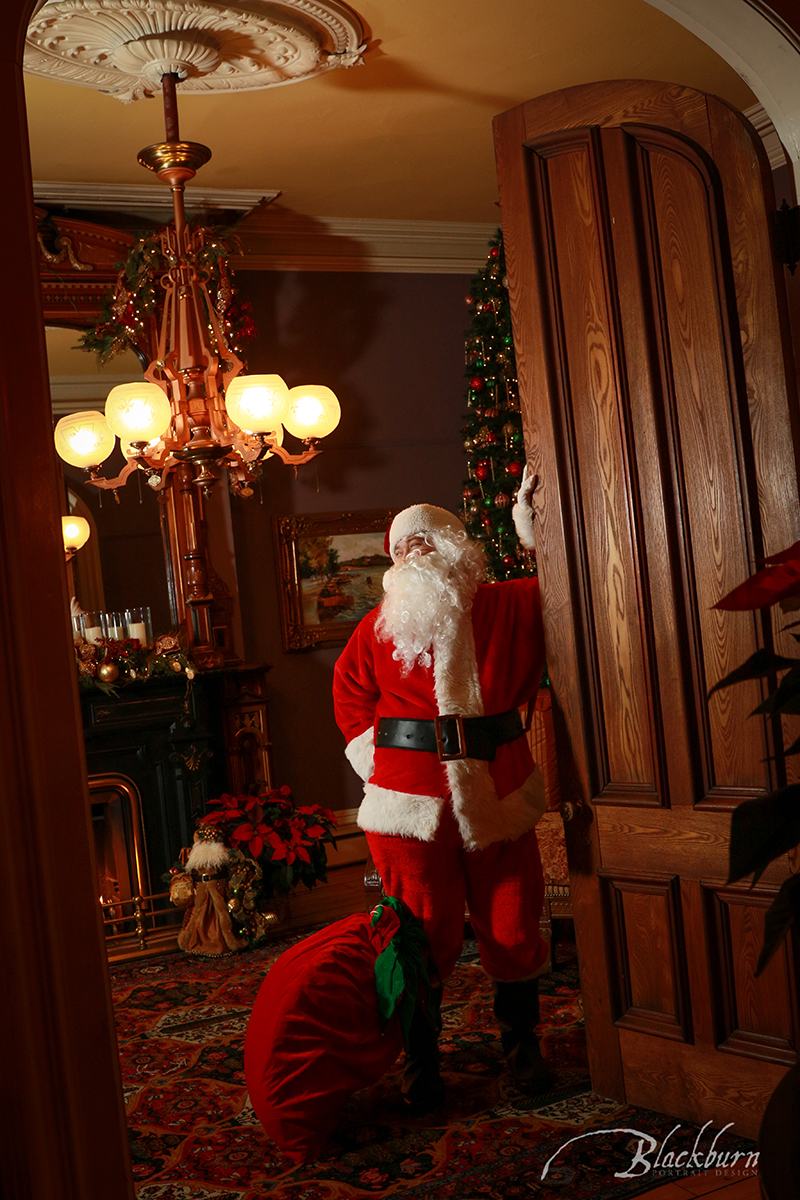 Start with an idea of what you want the final image to look like.  My first photography mentor, Monte Zucker, used to always say that you need to know what you want the photo to look like before you click the shutter button.  This is true for amateurs as well as professionals.  It saves you time and aggravation.  Once you nail the image, you can experiment with other ideas.
Gather all your props before you start the shoot–especially if kids or pets are involved.  They do not have the attention span to be patient while you hunt around for the vital item that will make the photo perfect.  If you have forgotten something, just let it go.
Speaking of props–sometimes simple really is best.  Too many props will distract from the subject of the photo–your beautiful kids and pets!
Make sure your batteries are charged fully before you begin.  And make sure you have extras.  And while you are at it, make sure your memory card has enough space available.  Nothing is worse than trying to capture THE picture and the camera is saying "Card Full."  You will thank me for this.
Tired, hungry and sick kids do not cooperate and take awful pictures.  Make sure the kidlets are rested and have eaten in the not too distant past.  Have a non-messy snack on hand just in case.  And if your kid is sick, postpone the photos.  Runny noses, rashes, etc. look terrible and sick kids are just plain whiny.
Have another adult around to help wrangle kids and pets, especially if there are more than two.  Another set of eyes will catch any blinks, weird expressions, devil horns, etc. allowing you to focus (pun intended) on exposure and composition.
Speaking of composition–don't get seduced by some fabulous location.  The subject for great holiday photos is–the kids.  Not the Trevi Fountain.  We get that you had a great time on vacation in Rome, but people want to see your kids faces, not a far away picture of your kids surrounded by a bunch of random tourists.  Most of my favorite pictures people have sent me are close ups of their kids faces.
Try not to have a grown up temper tantrum if things go bad.  It will not help and often makes it worse (I know this from personal experience).  Just have a large cocktail later.
Ready, set, GO!  I want to see some great holiday photos in all your cards!
Did you enjoy this post on Great Holiday Photos?  You might also like this post on Holiday Photos.
Be sure to check out our Family Portrait Portfolio. 
Just want to make it easy and have us do your photos?  Use our Contact Form or call 518.584.4237 to schedule an appointment.