I create Family Heirlooms.
As Photographers in Saratoga NY, I am in the business of creating Family Portraits that last.  One of my main motivators when working with clients is to create images that stand the test of time.  With that in mind, I am always thinking of four things–wardrobe, location, lighting, and posing.  If you look at Portraits throughout History, those were the main considerations, and they hold true today.
Wardrobe For Family Portraits That Last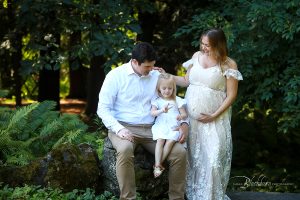 I have noticed over the many years I have been a Photographer that one of the things that date a photo quickly is wardrobe.  This is especially true for some reason with shoes, eyeglasses and trendy prints on clothing.  Please note, I have nothing against these items personally.  After all, I can be a pretty trendy dresser myself.  It is just that in Portraits, we want people to be focused on faces, not outfits.  Therefore, I do advise all my clients at their consultation to think more long term.  Simple and classic is truly the way to go.  If you want to inject more personality, you always do that with accessories.
Locations For Timeless Portraits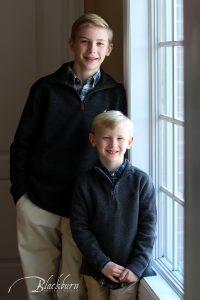 Again, I want people to have a Portrait that stands the test of time.  But I also want them to have something that has meaning to them and brings back a good memory.  We spend time discussing locations that are meaningful and go with what they want to remember.  Again, simplicity is always your friend.
Family Portrait Lighting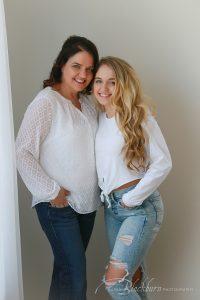 For all Portraits, lighting should ideally be complimentary.  It really is my mission in life to make people look their best and have them love the way they look.  I have taken classes over the years and studied lighting so I can make people look great.  It is often the first thing I am thinking of when I arrive at a location for a Portrait Session.  I am fortunate that I can bring lights, so I do not have to rely solely on naturally occurring light.
Posing For Family Portraits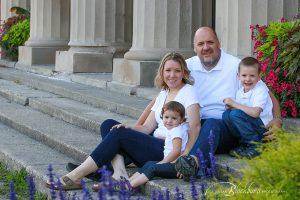 Posing for Family Portraits is not that different from what I do for individual Portraits.  After all, the first thing people look at in a group portrait is themselves.  If they do not like the way they look, it is a bad photo.  It does not matter if everything else is technically great.  Again, this is why I take classes in posing and lighting–I want everyone to be the best version of themselves.
Finally, as a Portrait Photographer I do understand that a true Family Portrait is not inexpensive.  If clients are going through the time, effort and expense of hiring me to create portraits, they need to be Family Portraits that last.  I want them to be able to proudly display their Family Portrait in their homes for many, many years.  Family Portraits are NOT expensive.  They are priceless.
Be sure to check out this Family Portrait Blog to view a session from a while back.
To schedule your own Family Portrait Session, please use our Contact Form or call us at (518)  584-4237 today.
Susan Blackburn photographs heirloom Family Portraits in Saratoga NY