Is $4,000 reasonable for a Wedding Photographer?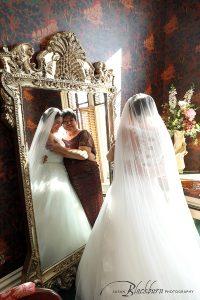 I see this question quite often on Wedding Forums when couples begin planning a Wedding.  Is $4,000 reasonable for a Wedding Photographer?  I don't really know–is it?  People tend to ask this question at the beginning when they start planning their event.  I think the answer is very personal for each couple.  The good news is there is an option for everyone.
Define "Reasonable"
I think the first thing you need to do is define "reasonable."  Reasonable expectations are very important.  I also think that because there is such a wide range of Wedding Photographers of widely varying skill sets that it can be very difficult when people begin their search.  One of the best things you can do before you even begin your search is to decide how important the photos really are to you.  Let's look at some of the factors that contribute to pricing for Wedding Photography first.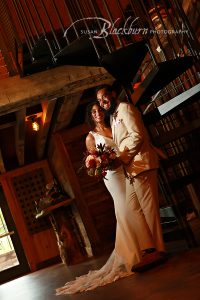 Experience and Skill Level
As in all professions, there is a wide range of skill levels and experience in Wedding Photography.  Some Wedding Photographers like myself have been established and working in their area for many, many years.  They have also invested time and money in improving their craft.  On the other end of the spectrum, there are people just starting out who will literally shoot a wedding for $500/a case of beer/whatever.  No judgement–we all start somewhere.
Weddings are events that cannot really be replicated if something happens with the Photographer.  If you don't really care about having more than a couple decent images, you might not want to spend $4000 for a Wedding Photographer.  If your Wedding Photos are very important to you, then you would be willing to spend more than $4000 for them.  But if you are paying someone $500 for all day coverage at a Wedding, is it reasonable to expect the same quality of photos you would get from the $4000 Wedding Photographer?  Probably not.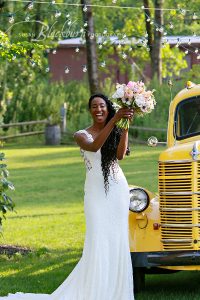 Length of Time at the Event
How long do you really need a Photographer at your event?  Do you want every single moment documented?  Or do you just need a few hours of the Photographer's time?   That way, if Ceremony and Formal Wedding Photos are super important to you, you can still get that in a very budget friendly way.  I have had many clients hire me for three or four hours, and they are very happy with that.  That could be the more reasonable option for you personally.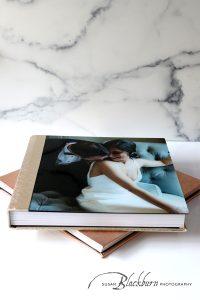 Albums, Wall Décor and More for Your Wedding Photos
Expect to pay more if you want Wedding Albums or higher end wall décor.   At our Studio, we offer a wide range of Wedding Albums and other display options that are simply not available to the general public.  I know some of you are thinking that you will make an album on your own.  I can tell you from experience, that people think they will do this but tend to not follow through.  Designing an album with software from Shutterfly on your own can be very daunting.  People usually give up.  And remember–time is money.  This is an area you might appreciate paying a Professional to do.  If you do go with Albums, $4000 would be reasonable for a Wedding Photographer.
Soft Skills
One thing that often gets overlooked by couples are soft skills in business.  While people tend to fixate on the "style" of the images, business skills are an important Style as well.  Ask yourself if the person you are considering hiring is responsive and behaves in a professional manner.  Things like returning emails/phone calls, communicating effectively, and even attire at the event are all factors that make up a business "style" that are often overlooked.  I would probably argue that someone who is getting paid $500 to shoot a Wedding is not as invested as someone getting paid $4000.  They might not return inquiries quickly or handle themselves well at the event.  Again, reasonable expectations here are very important.
Manage Your Expectations
Finally, before you begin looking for a Photographer, make a list of what you think you want covered at your event.  Ask yourself honestly how important the photos are to you.  How much do you realistically feel comfortable paying?  There are no right or wrong answers.  So do you think $4000 is reasonable for a Wedding Photographer?  While as a Wedding Photographer I believe $4000 is entirely reasonable for a Wedding Photographer, that might not be your thought.  That is totally ok.  Just keep your expectations in line with what you feel is reasonable.
If you are looking for a Wedding Photographer, please check out our FAQs for Hiring a Wedding Photographer.  If you found this post helpful, you might also enjoy What Does Wedding Photography Cost?
Are you ready to hire a Wedding Photographer for your event?  Please use our Contact Form or call the Studio directly at (518) 584-4237 today.